This file part of www.watertownhistory.org website
Miscellaneous set
Dish Tossing Ends in Court, Two File Assault Charges.
WTribune 10 03 1935
The deadly triangle and a woman scorned reached its climax Tuesday, 10/1/35, when Ruth Anderson, 24, much married local girl, was placed under arrest on a charge of assault and battery following an imbroglio in a Watertown restaurant.  She is alleged to have tossed glassware and coffee cups with reckless abandon about the premises of the Alice's Lunch Room at 113 Third Street where she found a former boyfriend in company with another young woman.  The disturbance took place Sunday night, 9/29/35.  The other principal in the case is Glen Vanderheyden, filling station operator, who is said to have kept company with Miss Anderson.  He was the focal point for two propelled coffee cups, one striking him.  Vanderheyden swore out a warrant for the arrest of the girl who countered with a similar warrant against Vanderheyden.  Both charge assault and battery.  Both cases will be heard next week.  Both furnished bond.  Miss Anderson has frequently figured in the news, her marriage exploits being varied and numerous.  She first wed a professional stunt man named Berry, joining his troupe to engage in parachute jumping.  They were later divorced, Berry marrying again.  The stunt man later was granted a divorce and remarried Miss Anderson.   This union floundered and her next trip to the altar was with a Fort Atkinson youth.  This marriage failed to last and she was later married to Elsworth Ladien of Jefferson, filling station operator, who was slain during a holdup last spring.  Her marriage to Ladien was not revealed until after his death.
WTribune 07 18 1935
The Smart Shop to be opened by Mrs. Clara Jaedecke and Miss Ruby Elver at 406 Main Street on 8/21/35.
WTribune 11 23 1934 
H. C. Thusius opened the City News Stand located at the corner of 3rd & Market Streets this week.  A full line of all magazines and periodicals will be carried at all times as well as daily and Sunday papers.  He has also included a stock of tobacco and smokers supplies.   WTribune
WTribune 11 23 1934 
Art Kohli, operator of Kohli's Tavern, 206 Madison Street, was arrested this week after a warrant had been issued charging him with violation of the tavern closing hour ordinance.  There had been complaints that the tavern had been kept open after midnight.  He was fined $25.00 and costs, a total of $32.75. 
Cozy Barber Shop
WTribune 06 27 1935  
Bert Cooper reopens the barber shop known as the Cozy Barber Shop at 410 Main Street.
WTribune 11 23 1934 
After Carl Braunschweig, operator of Brownie's Tavern at 121 N. Water Street, complained to police that a half barrel of beer had been stolen from his place, a careful check on the facts by the department lead to the arrest of Elmer Schlieve, 200 Cole Street, a 24 year old auto mechanic of this city.  Schlieve took the beer out into the country to an abandoned farm where he tapped it and invited several farmers to share it with him.  They refused but he drank some himself and then dumped the keg under a culvert nearby.  It was through the borrowing of a picnic pump with which to draw off the beer that Schlieve was caught.  He was sentenced to 30 days in the Jefferson County Jail.  
Waste of Time to Bathe
Watertown Gazette, 05 23 1912
Paris.—-To take a bath only leaves one's skin in a dirtier condition than before, from the medical point of view.  This is the melancholy opinion expressed by the leading microbiologists of the world, whose views are collected by Le Matin.  According to these experts, who have been making a number of tests, the ordinary bath only multiplies the growth of microbes, which always flourish on even the healthiest skin.
Dr. Tsidaka, the famous Japanese bacteriologist, for example, recently had three men bathe in clean water, one after the other, the bathers each time being thoroughly scrubbed with fresh water.  All afterward were found to have three to four times as many microbe colonies on their backs as previously.  Other scientists agree with the Japanese professor.  One says that the idea of cleansing the skin from microbes by the application of soap and water is a pathetic delusion, as the bacterial growth is only stimulated and increased by these means.
Watertown Daily Times, 12 29 1987
The River City Barbershop Chorus will install its 1988 officers and board members at its awards banquet scheduled for Jan. 9 at the Plattdeutscher Hall.  Officers to be installed include David Williamson, president; George Hinkes, secretary; Philip Burkhalter, treasurer; George Day, immediate past president; Floyd Broker, music vice president; Lowell Peck, program vice president; and Paul Eggers, membership vice president.  Board members to be installed include Bruce Wittenwyler, Gordy Madsen, Martin Kaddatz and Bud Strege.
Good Fly Poison
Watertown Gazette, 05 23 1912
It is estimated that a pair of flies starting housekeeping in May will, baring "swats" and other accidents, have 1,911,000,000,000,000,000,000,000 descendants by September.  As the season for this wonderful fecund pest is approaching we publish the following fly poison recommended as excellent by the Chicago Board of Health:
1 pint of milk,
1 pint of water,
1 tablespoon of formaldehyde,
1 tablespoon of sugar.
Place a slice of bread on a plate and thoroughly saturate it with the above mixture, having surplus of mixture in the bottom of the plate.  The bread not only affords a place for the fly to alight and feed, but it also attracts him.  Place these plates out of reach of children and animals.
Watertown Gazette, 05 16 1912
Sunday evening Wesley E. Woodard turned on his left foot and broke his leg below the knee.  He is at present being cared for at St. Mary's Hospital.
Watertown Daily Times, 09 18 1962
Robert Jensch and William Jensch have taken over the operation of the Auto Supply and Service Company, located at 307 South Third Street.  They purchased the business from their father, Henry P. Jensch, who is treasurer of the city of Watertown.  The business was started by Mr. Jensch on July 1, 1933.  The store building was at one time located in a portion of the Watertown Machine Co., which is now the site of the parking lot of the Wisconsin Telephone Co.  Robert Jensch has been working for the company since Aug. 1, 1948, and his brother since Jan. 1, 1958.  The company is a wholesale automobile parts and equipment establishment.
Watertown Republican, 09 28 1870
One night last week the residence of Mr. Birkbee, on Washington Avenue, opposite the residence of Mr. Timothy Jones, was entered by a gang of thieves, who obtained admission from the cellar through a trap door.  Mrs. Birkbee and another lady were alone in the house, and hearing the noise, got up to make the best defense possible.  The next movement of the thieves was to procure an entrance into Mrs. B's bedroom, and they endeavored to force the door open, but she successfully resisted their efforts by placing herself against it, while her companion went upstairs and called for help.  There was such a commotion raised that the thieves took the alarm and fled, leaving Mrs. Birkbee, mistress of the situation, having heroically and successfully defended herself against the rascals.  It seems that the day before Mrs. Birkbee obtained some money through a post office order, a circumstance no doubt known to the thieves by some means, and to obtain this money was undoubtedly the object of their midnight visit; but we are glad their evil purposes were so thoroughly frustrated.  We understand the same night attempts were made to enter several other dwellings in the 3d ward, but the thieves did not succeed in accomplishing their designs.  There is no doubt a gang of these desperadoes in our midst, and the citizens had better be on the lookout for them and be prepared to give them a warm reception.
Bentzin Supermarket Site Development
Watertown Daily Times, 05 02 1963
Building project approved for new $30,000 service station to be erected at 905 Main Street, site of the Bentzin Supermarket.  The permit for the service station was granted to Consolidated Stations, Inc., of Oshkosh.  The concern recently acquired the Bentzin property and also the adjoining property to the east and south.
Marine Bank West becomes Bank One
Watertown Daily Times, 06 13 1988
Marine Bank West employees celebrated their company's name change to Bank One with city leaders this morning at 500 E. Main St.  Marine Bank branches officially switched their names throughout the state today in order to reflect the merger of Marine Banks with Banc One, a holding company headquartered in Columbus, Ohio.  Although the Watertown branch joins a company with 18,000 employees in more than 560 locations throughout the Great Lakes states, there will be no changes for the 19 local employees, according to Keith Baisden, vice president and Watertown office manager.
Lent, 1848
Watertown Chronicle, 03 08 1848
Day before yesterday having been Lent Monday, our German fellow-citizens gave us a very fair specimen of the Carnival scenes of their fatherland.  The number participating in the performance was not large, but each one acted his part so well, a good deal of merriment was afforded our citizens, most of whom had never witnessed anything of the kind before.  Their grotesque garbs threw entirely into the shade the fatigue dress of the far-famed Bologna Guards of Rochester; while their music, though it may not have had
"------ charms to sooth the savage,
To rend a rock or split a cabbage,"
certainly had the effect to make sad havoc with waistband buttons. Although, the scene was a rich one, the boys of the village, we understand, have unanimously voted that Lent Monday shall occur every week.
Watertown Daily Times, 06 28 1963
Arthur Pitzner, 211 1/2 South Third Street, is retiring from the tavern business and thus there will pass from the Watertown scene the last of the old time bartenders and saloonkeepers, one whose operations here antedate the era of prohibition.  He is definitely the last of the breed, with a record of slightly more than a half century spent behind the bar.  Mr. Pitzner started as a young man and for some 13 years was associated with John Gessert before going into business for himself at the corner of Market and South Third Streets.  Mr. Gessert is also still around, operating his old harness shop and hardware supply store to the west on Market Street.  Mr. Pitzner for the last 30 years has been assisted in the tavern business by his wife and she has practically operated the place for the past six months when he was forced to curtail his activities for health reasons.
Watertown Daily Times, 08 21 1988
Tire-Rifik Sales and Service, 508 W. Main St., has expanded its automotive repair service by purchasing a radiator and glass business.  Dan Ersel, owner of Tire-Rifik, purchased Watertown Radiator Glass and Fuel Service from William C. Kaiser in July.  The business was moved from its previous location at 1312 Wakoka St. to the Tire-Rifik building.  With the purchase, Tire-Rifik will now sell and repair radiators, install automotive glass and repair gasoline tanks.  Also, the business will install plate glass for commercial buildings.
Watertown Daily Times, 01 02 1962
L. J. Lange, who retired last week from the Bank of Watertown with which he was associated for more than 50 years, and James J. Schmied, well known Watertown builder, today announced the formation of a real estate and building partnership to be known as Schmied and Lange, Inc.  Mr. Schmied, who is president of the Watertown Home Builders Association, has been a builder here for the past 12 years, specializing in homes. He resides in route 5 on highway 26.  Mr. Lange, who resides at 313 Elizabeth Street, said that the new business will be located at 112 North Second Street, which for years has been the office quarters of Kading and Kading.
Diversified Personnel Services
Watertown Daily Times, 10 15 1988
Diversified Personnel Services, 104 North First Street, will hold its ribbon cutting ceremony with the Watertown Area Chamber of Commerce on Thursday at noon.  Following the ceremony an open house will be held until 6 p.m.  Refreshments will be served.  The public is invited to attend.  Diversified Personnel Services is a new employment agency involved in recruiting and placing workers in a variety of positions, both permanent and temporary.  It is a community based service of Opportunities, Inc.
Watertown Democrat, 06 05 1856
Washington Street [Avenue], on the West Side of the river, is now undergoing a thorough improvement.  Gen. Potter has some fifteen men and a dozen teams employed in filling up and cutting down the inequalities of the surface of the ground, and making all conform to the grade that has been established.  This is one of the finest streets in the city.  It is on high land, well laid out, and needs only a slight outlay to render it what it should be.
Watertown Daily Times, 05 31 1982
Dr. H.S. Harris, 501 Hall Street, has announced the sale of his dental practice to Dr. Harry Gibson.  Dr. Harris and his family will be moving to the Denver, Colo., area.  Dr. Gibson has been associated with Dr. Harris for the past seven months.  He is a 1975 graduate of the University of Minnesota College of Dentistry.  Before coming to Watertown, Dr. Gibson served four years in the U.S. Air Force Dental Corps and practiced two and a half years in Minnesota.
Watertown Republican, 11 23 1870
Messrs Sleeper and Hamlin have started a coal yard where our citizens can be supplied with all the different kinds of coal necessary for winter's use.  There is an increasing demand here for coal as an article of fuel, and this coal depot will be a great convenience to our people.
Watertown Weekly Leader, 03 27 1908
By the action of the common council at its last regular meeting, at the approaching municipal election the voters will elect a city clerk, instead of the council as heretofore.  The present incumbent of the office, Frank S. Weber, is a thorough painstaking ideal official.  He is always at his office during business hours, attending strictly to his duties, his books are models for neatness and he is ever courteous and obliging.  He is in fact one of the best clerks the city ever had and should be elected by a unanimous vote as a recognition of his worth as an official.
Watertown Weekly Leader, 03 27 1908
The work of completing the Montgomery Street sewer extension was commenced Monday by contractor E. L. Bartlett.  Forty men are at work on the job of completing the work, two blocks remaining unfinished of the extension from the river up to West Main Street, a distance of about fourteen blocks.  Mr. Bartlett also has some sewer extension work to finish on West Cady one block, Rock one block, West Green one block, North Ninth Street two blocks.  In the old contract of the extension on Dewey Avenue 1,500 feet remain unfinished, but the city authorities are figuring on extending the sewer to the river.  The Rock, West Green and Dewey Avenue contracts call for storm sewer and the Dewey avenue extension for storm sewer.
New St. Vincent DePaul Society Store
Watertown Daily Times, 11 02 1988
The floor has been waxed, the walls painted and the shelving installed at the former Grossman's Bargain Outlet Store, 1181 N. Fourth St., for the new St. Vincent DePaul Society Store of Watertown.  The society purchased the 12,800 square foot building in July.  However, remodeling of the facility did not begin until mid-September, according to Ruth Steinhorst.
The move from the current building at 200 S. First St. to the new facility will be undertaken this weekend, Steinhorst said.  The store may be closed next week Monday to organize the merchandise before it is open to the public on Tuesday.  "It is a tremendous amount of stuff to move," she noted.
Watertown Daily Times, 11 12 2003
Dr. V. P. Smebak of Watertown is retiring from his optometry practice after 53 years of serving the community.  Smebak will be honored at a retirement party at his office, Eyewear Unlimited, 615 E. Main St., on Saturday from 2 to 5 p.m.  Visitors are welcome to stop by and extend their good wishes.  Saturday marks the same day of the month that he opened his practice on Nov. 15, 1950.  Smebak said he started preparing for this day about 15 years ago by asking retired patients how they filled their time.  "I came to the conclusion that if you are the Mr. Fix-It on your block and people are coming to you to fix this or that, or if you love to fish or sail or golf, then by all means, do it.  Retire and do the things you enjoy.  If, on the other hand, you're one of those guys married to your job, I'd advise against it," he said.
Watertown Daily Times, 10 12 1962
The new Church Street Pure Oil Service Station opened for business on Monday.  The station is located at 423 South Church and is owned by Ralph Christian, 1014 South Fifth Street, local distributor of Pure Oil Products.  David L. Griep, 1305 Valview Court, is manager of the station.  He has been employed at a Pure Oil station here for the past 11 years.  The new station was constructed by Walter Otto, local contractor.
Watertown Daily Times, 11 11 1963
Elsner TV Service at 600 North Fourth Street, owned and operated by Ingo Elsner, is now fully equipped to supply a fine line of television sets, radios and record players and offer service calls.  The place has the exclusive agency for the Emerson line and Arvin radios of all kinds.  Repairs and replacements are available and anyone who desires home service calls is invited to notify Mr. Elsner who is fully experienced in his field.
Creek at Farmington
Watertown Weekly Leader 05 08 1908
Johnson Creek, Wis. – At the town hall in Farmington a meeting was held last week to discuss the possibilities for dredging the creek.  Those not deriving any direct benefit voted against the proposition which was dropped for the time being.  Those however who would greatly benefit by the work held a meeting at the Park Hall here and appointed a committee to look closer into the matter.  Mr. Nichols of Beaver Dam, civil engineer and dredging contractor was present at both meetings.
Richwood Crushed Stone Quarry
Watertown Weekly Leader 01 XX 1908
The Richwood Crushed Stone Quarry Co. closed down Saturday after a very successful run since the 18th day of October, 1907, during which time, four to five carloads of crushed rock where shipped daily to be used in the construction of a dam across the Wisconsin river at Kilbourn.  The work on the dam has reached a point where concrete work must be suspended for awhile and when sufficient progress has been made it will be resumed.
Report on Streets
Watertown Weekly Leader 06 06 1908
The council at its regular meeting last evening settled the Carr street controversy, which has been hanging fire for the past year, by the adoption of a resolution instructing the chief of police and the street commissioner to remove the obstructions, the vote standing 10 to 4, all of the aldermen being present.  The chances are that in the future there will be a quietus, unless the matter comes up in the way of a petition asking for the narrowing of the street in order to accommodate some of the property owners.
The report of committee on street lighting relative to installing gas lights at the corner of North Sixth and Cole streets and on North Church street between Elm and West Green street brought forth quite a discussion, the contention of several of the aldermen being that it was incurring an expense that was not justified at the present time.  The matter was referred to the committees on street lighting and finance and the mayor
Report on 1908 Farm Crops
Watertown Weekly Leader 06 06 1908
The abundance of rain during the last few days has greatly delayed the planting of crops, according to a report issued by secretary of Agriculture J. M. True.  One fourth of the acreage designed for corn has not been planted on this account, but an abundant hay crop is assured.
"During the past two weeks farmers have been able to accomplish little in the way of planting their crops.  Prior to that time all small grains were sown, and these, except upon very low, wet lands, have made a most remarkable growth and are now in a more than ordinary promising condition.  The growth of grass upon both meadows and pastures could hardly be more luxurious, and an abundant hay crop is already assured.
"Food for stock is abundant, though low pastures are too wet for the best results. There has been little complaint of the rotting of seed grains and stands of oats and barley are generally good."
Watertown Daily Times, 12 01 1904
When Patrick O'Byrne arrived home from his run shortly after 10 o'clock Saturday night he found his home ablaze with lights and ringing with laughter, in possession of half a hundred friends and neighbors, who lost no time in reminding him that it was his fifteenth wedding anniversary.  The company had met at the home of Conductor McQuewny early in the evening and marched to the O'Byrne residence, surprising the good wife, and Mr. O'Byme was even more completely taken aback.  However, having dislocated the Milwaukee road's cinders and grease from his person, and overcoming his natural diffidence, he promptly plunged into the center of the festivity and had as much fun as anybody.
Cinch was the game of the evening . . . Mrs. O'Byme was presented with two handsome chairs as mementoes of the occasion.  Mr. O'Byrne is an old Watertown boy, and a brother of Edw. O'Byrne of this city. All his old friends here extend congratulations to himself and wife on their crystal wedding anniversary.
Watertown Leader, 08 08 1905
A stranger giving the name of Fred. Beruns was arrested late Friday afternoon by policeman Bruegger upon complaint of Otto H. Nowack who charged Beruns with giving him a check on the Wisconsin National Bank for the sum of $65 when he had no funds or credit at the bank.  He entered the store shortly after the bank closed for the day and purchased $50 worth of furniture which was to be delivered and tendered in payment the check mentioned and received $15 in cash.  After the transaction, Mr. Nowack became suspicious that something was wrong and telephoned to W. F. Voss, an officer of the bank, asking if Beruns had any money in the bank, being informed that he had not.  He at once swore out a warrant for the arrest of the man, who was apprehended at the junction, where he was waiting for a train to take him out of town. When arrested, he had a number of blank checks and $14.75 upon his person.
Watertown Leader, 11 10 1907
If reports are true, it is a mystery that Pat O'Niel of the Seventh ward, is in the land of the living.  The party called at the police headquarters in the city building about 4:30 yesterday morning with the appearance of a "drowned rat" and related a story that almost took away the breath of the night officers.  Pat claimed that he fell in the river and had a narrow escape from going to a watery grave.  He was unable to tell the exact spot where he fell into the water, but as near as could be guessed from his detailed account of the affair, it was somewhere in the vicinity of the Cady Street bridge.  How he got in and how he got out was a mystery to Pat and more of a mystery to the officers.
Conundrums for the Sexes
Watertown Leader, 02 16 1908
For the Girls:  Could you love a man who wore false hair on his head when he had enough of his own; who paints his face and improves his form as you improve yours; who pinches his feet with small shoes, his hand with small gloves, his waist with corsets, and then, as if he had not been deformed enough, ties bustles to his back?
For the Boys:  Could you love a girl who defiled her mouth with tobacco and loaded the air with fumes of cigarettes and cigars: who stumbled home several times week the worse for liquor; who bets high at cards or horse races, and swaggers around the street with questionable companions?
Watertown Daily Times, 06 11 1985
The Pine Cone Restaurant and Red Eagle Truck Stop on highway 26 at Interstate 94 in Johnson Creek have been sold-to the renter of the properties, Del Hinze, a former owner of the businesses, confirmed today.  James Glover of Minneapolis has purchased the properties and plans to remodel and expand the restaurant.  Meanwhile, Hinze and his brother, Al, will continue to operate the truck stop on a long-term lease arrangement with Glover.  The Hinzes also will continue to own the Red Eagle Oil Company in Watertown, located on highway 26.  Hinze said the decision to sell or not to sell came down to whether he and his brother wanted to invest in an expansion of the restaurant. The popular restaurant has been experiencing some "growing pains" and it has become apparent an expansion is in order.
Dauffenbach Bakery
Watertown Daily Times, 01 22 1908
J. W. Dauffenbach and wife will open a bakery at 210 North Second street, in the building formerly occupied by William Kramer.  The building will be closed until Feb. 1st and is now undergoing repairs.  Mrs. Dauffenbach, nee Miss Martha Krueger, is well known in the city, having been brought up in the bakery business here.  Both will try to give the best of service to the public.  Mr. and Mrs. Dauffenbach left yesterday afternoon for Milwaukee to buy the necessary equipmentplanning for their new bakery.
1907:  One of the most prosperous for Watertown
Watertown Weekly Leader 05 11 1907
Almost everyday something new that is encouraging is heard about Watertown.  New buildings for commercial, industrial and other purposes, are in course of construction, and more are projected . . . A new interurban line is to be built into the city.  The site for the new federal building has been chosen.  St. Mary's hospital is to be enlarged.  Two new churches are now in course of construction.  Many new residences will be erected and the list could be prolonged, going to show that the year 1907 will be one of the most prosperous in the history of the city . . . Two things that are most needed to make Watertown what it should be . . . is more boosters and less knockers and members of the anvil chorus, whose conception of progress extend no further than the portals of their personal selfish interests.  Boom your town, write of it, speak well of it.  Patronize home industries always . . .
The second important thing to do is to inaugurate a campaign for better roads leading from the rural districts — roads that will encourage the farmer to come to Watertown to market their produce, rather than drive many miles out of their way . . . The city council is on the right track.  Keep it up and follow out the plan as outlined — but don't lag.
Clamor for better street leading into city
Watertown Weekly Leader 05 18 1907
Street Commissioner Gustav Glaser objects to the statement that "only a few fills of dirt and crushed stone were made on East Water Street."  The item was intended in no way as a reflection upon our efficient street commissioner, but merely calling attention to the clamor among the farmers for a better street leading into the city.  Mr. Glaser informs The Leader that instead of making a few fillings here and there, about 280 loads of crushed stone were used, covering a distance of about 800 feet.  He states that the work is not completed for the reason that he was called away from the work to perform duties elsewhere, but adds that it is the intention to resume the improvement of East Water Street in the course of a few days.  Many are anxious to see the street improved, particularly because that country travel is forced that way, owing to the closing to traffic via the Rough and Ready bridge.  Many will rejoice to learn that the suspension of the work is only temporary and that the improvement to the street will soon go merrily on.
Milk Ordinance
Watertown Weekly Leader 05 07 1907
Watertown is not the only city to have its troubles over the agitation, adoption and repeal of a milk ordinance.  Milwaukee is having its troubles in a hot fight with the dealers against the passage of the so-called milk bottle ordinance.
The dealers argued that the ordinance would be discrimination in that it would be to the advantage of what they termed to be the local "milk trust." They said that the small dealers will be driven out of business if they are required to install the bottle system, for the reason that the margin of profit is so small. Several of the dealers said that it would be necessary to raise the price of milk if the measure is passed. They also argued that the milk which is carried in cans is fully as sanitary as that in bottles, for the reason that more work is required to clean bottles.
Borax Mine Advertisement
Watertown Weekly Leader 09 30 1905
Wednesday afternoon the people on Main St. were surprised to see ten span of large, slick black mules attached to two immense wagons and a water tank all with six inch tire wheels come down the street from the east — driver on a mule directing the caravan with a single line.  The outfit belongs to a borax mine in California and is being driven through the country as an advertisement — and is a costly one, considering the keeping of the mules and the pay of the six men in charge of the outfit.
Making a Town Dementia-Friendly
Article in Jan/Feb 2014 issue of AARP Bulletin,
"Making a Town Dementia-Friendly"
<![if !vml]>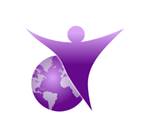 <![endif]>
In Watertown, Wis., the windows of six businesses display small purple angels.  The decals indicate that the employees inside have been trained in recognizing customers with dementia and how best to assist them and their caregivers.  At the Connection Cafe, for example, servers might encourage patrons with memory loss to simply point to which size of coffee they want.  It's part of a broader effort to educate the town's 24,000 residents about dementia and to keep those who have the condition engaged in the community . . . The concept of making communities dementia-friendly is spreading in Europe but just taking hold in the United States, notably in Minnesota, where AARP has joined with more than 50 groups to help communities prepare for growing numbers of residents with dementia.  The focus is also on those who have dementia. "We have to get rid of this fear of admitting that 'I've got dementia' or 'My loved one has dementia,' " says Jan Zimmerman, a nurse and administrator at Heritage Homes senior living community who initiated the effort in Watertown last year. "We're hoping to raise awareness so this is not something that hides in the closet."
  Watertown Daily Times article of October 17, 2013:  "City poised to become 1st dementia-friendly community"
Home ransacked from cellar to garret
Watertown Republican, 12 19 1899
Upon visiting her home here yesterday after an absence of several weeks, Mrs. A. W. Straw discovered that it had been ransacked from cellar to garret and the contents disturbed and damaged.  The depredators gain an entrance through a rear window and broke down an inside door. It is thought to be the work of home talent and the police are working on a slight clue.
Watertown Republican, 01 02 1900
Trapping as a business has about ended in the eastern states.  A few boys and improvident men still set traps along the various wood streams of Pennsylvania, New York and Maine, but the old-time trapper is going.  The time was when men had lines of traps up streams, over ridges and through swamps for scores of miles, through densest forests, a steel trap or dead fall large enough to hold a mink or marten, every quarter of a mile or so, and a double-spring trap at "likely" places along the line, large enough to hold a fox, wolf, fisher or other bait thief.  A couple or three bear traps were commonly on the line.  Every 10 or 12 miles was a little shanty with its pile of dry hickory, frying pan, a bag of salt and stretchers for the skins, all of which had been prepared in the fall before the fur was prime.
Watertown Republican, 01 23 1900
The Jefferson Banner recites the following rather strange incident:
"Over twenty years ago Joseph Schatz, who was on the farm adjoining Riverside farm on the south, left this county and many mourned his leaving by reason of endorsing notes with him and on his personal note.  The trouble and worry he made his creditors and friends never was from his mind and when he died his last request to his wife was that she pay, if possible, the claims at Jefferson.  Recently his son met with a railroad accident and was killed.  He had $2,000 life insurance, and this the widow applied to the debts, cancelling them all, Albert Christen, of Waterloo, a relative, coming here last week to hunt up the parties.  The payments came as a big surprise to all creditors, who long ago consider their claims useless."  
Lack of quorum.  A persistent problem
Watertown Republican, 01 23 1900
The regular meeting of the common council last Tuesday evening was postponed on account of lack of a quorum.  Failure of aldermen to attend meetings seems to be quite frequent with this council.  Some think that the remedy for the evil lies in the institution of small salaries to aldermen, but we doubt that that would help much.  Besides, it is not very probable that a measure providing for such could be enacted.  It would be a radical step, and there are perhaps not many mayors of small cities who would care to sanction such with official approval.
Sam Roby
Watertown Republican, 02 06 1900
Sam Roby, the erstwhile wayward resident of Dodge County, who, it will be remembered, got himself badly tangled up by cashing a check of questionable origin at the Merchants Bank, is once more in trouble out in Nebraska.  He is under arrest on a charge of swindling, having, it is alleged borrowed $250 from an old gentleman to whom he gave a worthless deed of a farm as security.  Commenting on the transaction, The York (Neb.) Democrat says that "it may not be a crime under our law, but it is meaner than stealing that much out of a man's pocket."
Watertown Democrat, 02 25 1864
Mr. Peter Rogan has put in working order his celebrated Steam Renovator for cleaning feather beds.  He takes the most filthy and dirty feathers, and after passing them through his Renovator, makes them as good as new.  They come out clean, light and dry, making them far more healthy and pleasant for use.  As he will remain but a few days, those who wish to secure his services must do so without delay.  His advertisement will be found in another column.
Watertown Democrat, 03 10 1864
THE STEAM RENOVATOR.  To the Citizens of Watertown, Wis.  Save your doctor bill by getting your beds renovated, whereby they are made more light, buoyant, sweeter and cleaner than new feathers.  Improve this opportunity and have your beds renovated, as the subscriber intends to remain here only a few days with his Steam Renovator . . . Office one door west of Cramer's Block, west side of the river.  – Peter Rogan.
Watertown Republican, 01 09 1900
"The Klub" gave a dancing party last evening at its rooms which proved to be one of the nicest social events of the season. Eighteen couples were in attendance and dancing was enjoyed until after midnight.  Music was provided by the Blaesius orchestra, reinforced by a harpist from Janesville.  The rooms were tastefully decorated with palms and cut flowers. Light refreshments were served
The New Year 1900
Watertown Republican, 01 02 1900
The new year was ushered in at midnight Sunday by a racket that awakened those who had already retired and postponed the hour of repose for those who were not yet in the land of nod. Bells rang, whistles blew, firearms rattled for a few moments, this noise was truly deafening; then followed a peaceful calm which we trust may be significant of the conditions to be restored the present year throughout the world.
Watertown Republican, 01 23 1900
At an adjourned meeting of the common council last evening Mayor Grube presented a communication in which he recommended that a resolution be passed requiring the city attorney to compile all the existing city ordinances in proper form and to revise the city charter, prepatory to having the same printed and bound into one volume.  He also recommended that the fire limits ordinance be amended so as to include all that district extending from Tenth to Church streets and including two blocks north and south of Main and West Main streets.  A resolution was subsequently passed in accordance with the first named recommendation, the cost of printing and binding to be paid out of the city general fund, while the city attorney is to receive no extra compensation above his salary for the work of compiling and revising.  Another communication from the mayor recommended that the council enact a measure compelling the railroad companies to place guard gates at all principal crossings in the city.
Wisconsin Lutheran Synod Meeting
Watertown Republican, 01 23 1900
The ministers belonging to the Central conference of the Wisconsin Lutheran synod held a meeting in this city last Wednesday and Thursday for the discussion of doctrinal and secular matters and missionary work. Sessions were held both morning and afternoon, and Wednesday evening religious services were held at St. Mark's church, Rev. J. Geigert of Newville, preaching the sermon.
Watertown Republican, 02 13 1900
John Modl, a lad 17 years of age, was arraigned before Justice Henze Wednesday afternoon on a charge of cruelty to animals preferred by Fred Berg.  Modl is suspected of having wantonly using a knife on a steer which was tied in the barn at the rear of Berg & Sell's meat market.  His examination was set for February 17, he meanwhile being confined in the county jail.
Watertown Daily Times, 03 02 1907
Creamery butter has been selling for 36 cents a pound in the local market . . . This is the highest price ever paid for butter in this city ... Court convened at 2 o'clock on Monday and the case of the state of Wisconsin against F. A. Mayer and W. A. Nowack taken up.
The defendants are charged with violating the state law prohibiting the sale of oleomargarine, which by coloration or other ingredient is made to look like butter . . .
No question is made by the state but that the article sold by the defendants was labeled oleomargarine and that it was sold by them as such.  It is also admitted that they were warned by one of the inspectors for the state dairy and food department that the product imitated butter and its sale was prohibited by law, but they continued to sell it, stating to the inspector when he came again a month later that they had decided to continue the sale, as manufacturers, Swift & Co. of Chicago, promised to stand behind them if they were arrested.  Thereupon the state inspector bought of them a roll of the article and it was analyzed by the state chemist and the defendants were then arrested . . . The state chemist testified that on a chemical analysis they found the product to consist of about 10 per cent, cotton seed oil, about 2 per cent, butter fat and the balance oleo oil and neutral lard.
Mundy's Shows
Watertown Daily Times, 08 15 1906
Ed. Davis, a representative of the Mundy's shows, arrived in the city yesterday noon and throughout the afternoon and evening was busily engaged in paving the way for the appearance for the great carnival company which will show here for the week beginning Monday, August 27th, at the show grounds in the vicinity of the I. L Henry factory on the west side . . .  The papers of Milwaukee have lauded them to the skies and lay special stress upon the moral side of the question which goes to show that all carnival companies do not look alike to them.  The management of the carnival company pride themselves upon the cleanliness of their shows which carry none of the objectionable features often found with such amusement concerns.  Many of the Watertown people have seen the shows this week and their reports go to substantiate the flattering press notices given by every one of the Milwaukee papers.
Dutch Elm Disease
Watertown Daily Times, 02 28 1957
E.E. Brumm, superintendent of parks and city forester, today called on all property owners with elm trees to start their part in the battle against Dutch elm disease without delay.  The latest check made late last year revealed a spread of the disease into the city but nearby communities had some and it is possible that a fertile field for the disease may be laid here if all dead trees or dead parts of trees are not removed immediately, Mr. Brumm said.  He said that all dead parts of elm trees, or withered parts, should be removed at once because it is in such areas that the eggs are laid and the disease is transmitted. Once it gets started trees are doomed.
Monday and Tuesday, September 3 and 4, will be legal holidays and in consequence the banks will be closed on those days. Do your necessary business with the banks on Saturday, September 1, as they will not be open until the following Wednesday, September 5.
The city authorities have caused to be painted several signs which will be posted in the outskirts of the city on roads leading in from the country notifying automobile drivers that they must not violate the speed ordinance. The signs read as follows: "Warning.  Persons operating automobiles exceeding the speed limit will be fined."
The work of laying brick on Fourth Street between Madison and Main streets and between Main and Market streets has been commenced and is being rushed to completion by Contractor Bartlett.  When the brick and macadam paving of Fourth Street is completed, it will be a thoroughfare that will have no superior in the state.
Klutterman Office Equipment Co
Watertown Daily Times, 08 03 1963
Gerald F. Klutterman has bought out his partner, Ewald Baumann of Oconomowoc and has taken over the business known as Klutterman and Bauman Office Equipment Co. as sole proprietor.  The change was effective as of Aug. 1.  The business will go under the name of Klutterman Office Equipment Co. at its present location at 112 South Third Street.  Mr. Klutterman has been a lifelong resident of Watertown and has been in the office equipment business for 13 years.
Watertown Daily Times, 09 04 2003
A contamination investigation of an underground storage tank at 118 N. Third St., could cost the city up to $10,300.  Watertown Common Council authorized Envirogen to complete the study.  Soil investigation is projected at $2,900 with an additional $7,400 of expense if the problem has reached groundwater.  While attempting to resurface the North Third Street parking lot, city staff unearthed the tank.  Other bids ranged for the work from $22,401 to $17,953.  Another firm is currently completing an investigation of an underground storage tank found at Fannie P. Lewis Park.
Hagen Information Technologies
Watertown Daily Times, 04 27 2003
Hagen Information Technologies, Inc., 212 1/2 E. Main St., Suite A has been welcomed to the community as a new business by the Watertown Area Chamber of Commerce. The business offers technical support with call center outsourcing and can be reached at 206-6174.  At the first dollar presentation were Gordy Zastrow, chamber ambassador; Charles Hagen, owner and president; Tori Warpinski, administrative assistant; Gerold Block, vice president of marketing; and Patti Jo Craig, ambassador.
Watertown Daily Times, 12 29 1906
The "smooth individual'' who committed the robbery of poultry and seed at the farm of Henry F. Achilles at an early hour Friday morning demonstrated the fact that he was somewhat on the "sandpaper" order, despite the fact that the robbery was quite cleverly planned and executed.
The thief laid a snare for his own capture and fell into the trap at Madison yesterday morning, when Chief of Police Block placed the fellow under the strong arm of the law, as the party appeared at the NorthWestern depot to claim the clover seed, which he had shipped from here the previous day.
Here was where the fellow showed decidedly poor judgment.  From the description given of the man wanted, the chief found no difficulty in detecting the much wanted individual.
Chief Block returned yesterday afternoon with Edward Williams, alias Fred Kock, who was arraigned in Justice Henze's court yesterday afternoon.  The prisoner apparently has a good stock of aliases, as in court he first gave a third name, but later decided that it might be more convenient to disclaim it.  The examination was adjourned to December 31st, and in default of $500 bail, the alleged chicken thief was remanded to jail to await the time of explanation.
Six One-Room School Buildings Sold
Watertown Daily Times, 08 10 1962
Six one-room school buildings which are no longer being used in rural areas attached to the Watertown School District were sold last night by the board of education to the highest bidders.  Offers were received in response to public advertisements as provided for by state statute.  The six schools, the buyers and the bids are: 
North Star School and land, Gilbert Koehler, $450;
Elm Grove School and land, George Hintz, $310;
Grellton School, Bernard Walters, $50;
North Milford School, Edward Wegner, $182.75;
Hill Top School and land, Elmer Strege, $2,323;
LaFollette School, Emil Kohlhoff, $50.
The board voted unanimously on all of the bids. Action on one other school sale was tabled to enable a legal opinion and establishment of a property line which at present is in question.
Watertown Daily Times, 05 20 1952
Opponents of the plan to establish a trailer camp in Werner Street carried their fight to the city council floor last night and won.  The council, by unanimous vote, rejected the petition of Edward Koch, Werner Street to re-zone his property area to permit establishment of such a camp.  The action established what may become an important precedent, a member of the council said after the meeting.  He said that last night's demonstration by residents of an area opposing rezoning would lead to other movements of a similar nature in the future if anyone attempts to have a section of the city re-zoned.  The hearing on the Koch petition lasted almost an hour and about a dozen petitioners and residents of the area appeared to speak against the re-zoning proposal.  In view of the united opposition the council could do nothing but meet the demands of the united petitioners.
Watertown Daily Times, 04 01 1902
Thursday evening of last week the Equitable Fraternal Union of this city unanimously voted to accept ladies to the assembly upon the same terms that men are admitted.  Orin Thompson, of Neenah, a member of the supreme board of trustees, was present, and delivered an address upon the advisability of permitting ladies to insure their lives in the union.  At the meeting a resolution was also passed reopening the charter and petitioning the supreme assembly to send a deputy here to solicit new members.
White Elm Nursery Company
Watertown Daily Times, 02 22 1906
A new corporation to be known as the White Elm Nursery Company has been authorized under the laws of this state, with a capitalization of $40,000.  A. W. Brown of Watertown, L. Ada Lyman and G. W. Thompson of Oconomowoc were named as the incorporators.  The new company takes over the real estate and nursery stock owned by the White Elm Nursery, consisting of about twenty acres of land well situated in Watertown and at Oconomowoc and well stocked with nursery good.
Malleable Iron Range Company
Watertown Daily Times, 02 22 1906
BEAVER DAM — About 95 workers were not at the Malleable Iron Range Company this morning, as the firm announced Friday it will cease operations indefinitely because of problems finding a buyer.  The company, manufacturer of kitchen appliances including ranges, refrigerators and microwave ovens, filed for Chapter 11 bankruptcy in March when it employed 115 factory workers and 90 foundry workers.  Beaver Dam Mayor John Omen said the factory's closing would result in a $1 million to $2 million loss in revenue for the city and cause a serious unemployment problem.
Watertown Daily Times, 02 21 1906
A meeting was held Friday evening at the city hall for the purpose of organizing a branch society to the Wisconsin Humane society of Milwaukee.  A temporary organization was effected . . . W. H. Bennet, state organizer, addressed the meeting giving an outline of the history of the Wisconsin Humane society, its purpose, aim and work.  His remarks were interesting and impressed his hearers that such a society should be organized here to protect dumb animals who cannot protect themselves from vicious and cruel men, and children and wives who are often the victim of bad fathers and husbands who should love and protect them from evil and harm . . . Interesting remarks were made by Prof. C. F. Viebahn, who twenty years ago was president of a similar society in this city . . . It was suggested that notices of the next meeting be given from the pulpits in the several churches in the city, in the schools and in the press of the city; also, that veterinary surgeon and others be invited to be present at the meeting and make addresses.
__________ more on Humane Society __________
Watertown Daily Times, 03 13 1967
At a meeting of the Watertown Humane Society last night it was voted to launch a charter membership campaign covering the year 1967 and to incorporate the newly formed organization as soon as the bylaws have been adopted and other matters required for incorporation are complied with.  A voting active membership will be $5 per year, a student non-voting membership for those under 21 will be $1 per year and an associate membership will be $2.50 and participation memberships will be $10 per year.  Memberships for groups or organizations which wish to support the movement will be $25 per year, minimum, with larger sums acceptable.  Memberships may be secured and paid to R. J. Hoge at the Merchants National Bank or Mrs. Ablett Flury, route 3, Watertown.
__________ more on Humane Society __________
Watertown Daily Times, 05 06 1967
Mayor A. E. Bentzin has come out in strong support of the current membership drive being conducted by the newly formed Watertown Humane Society.  The mayor has joined the organization and today called on fellow citizens to do so also and help along a good and needed cause.  He said as he took out a membership:  "A city should be concerned not only about the welfare of its people but likewise about the welfare of all God's creatures.  I hope the people of our city and surrounding areas will support this organization in its worthy humane endeavor to provide for the needs of our animal population, one of which is a particularly challenging one — the need for a local animal shelter.  The need is one which the Watertown Humane Society is commendably striving to fulfill."
Watertown Daily Times, 04 01 1977
The American Dream has taken on a new dimension.  Although success is still the ultimate goal, many Americans would be satisfied with just one chance to reach the top.  Bob Opps is going to get his shot at making it.  Opps, a 1970 graduate of Watertown High School and star of the Gosling basketball team, all-time leading rebounder in Milton College history and three-time National Association of Intercollegiate All-American honorable mention leaves for France Sunday to try out for a spot on a European League basketball team.  European basketball competition is rugged.  The teams are made up of many of the top international players, including several top American college stars.  National Basketball Association stars Bill Bradley and Tom McMillan have played in the European league, as have University of Wisconsin players Kim and Kerry Hughes and Dale Koehler.
Watertown Daily Times, 12 26 1902
Last Monday Frank McCall, of Shields, lost a horse valued at $200.  The hired man was driving his team of horses into the barnyard when one of them became frightened and shied into an unused well on the premises which was covered with planks.  The planks were kicked off and one of the horses fell in, and it was with difficulty that the other was saved.  Mr. McCall drove to this city and got tackle to lift the animal out of the well, but when he reached home the horse was dead.
Watertown Daily Times, 11 20 1906
"Watertown seems very anxious to secure a municipal court.  By all means let the city have a court if it wants it, but do not attach to its jurisdiction towns that do not complain of the present arrangement, and do not wish to be taxed double to support the court.  Waterloo is perfectly willing that Watertown should have a court of its own, but we do not care to help maintain it or to be included within its jurisdiction." — Waterloo Democrat
If the writer has been correctly informed, the bill introduced in the legislature two years ago, which passed the assembly, did not provide that the expense of the municipal courts if established in this city should be borne by the county, but on the contrary by the people of Watertown, until it could be shown to the satisfaction of the county board of supervisors that the court was self-sustaining, then by the county — not until then, which ought to be fair enough to influence good men to deal justly by Watertown and its citizens ...
Watertown Daily Times, 07 09 1994
Bob Webster, owner of Bob's Bicycle Shop, has purchased parts and stock for Schwinn bicycles from Schmutzler Cycle Sales Inc., 710 LaFayette St.  Webster has operated Bob's Bicycle Shop at 222 Leonard St. for 27 years and repairs all types of bikes.  The purchase of the bike parts marks an expansion of services at the repair shop.  Webster will not be a Schwinn bicycle dealer.  He will offer the Schwinn parts to customers until the supply is depleted.  Webster retired Dec. 31, 1990, from the Watertown Police Department where he was employed for over 30 years.
__________ more on Bob's Bicycle Shop __________
Watertown Daily Times, 02 14 1997
Bob Webster of Bob's Bicycle Shop has aligned his last wheel.  The shop has closed due to retirement of its owner.  Bob's Bicycle Shop has been located at 222 E. Leonard St. for the past 30 years.  Over the years, Webster has served many customers, most of whom found out about the shop through word of mouth.  "It's time to hang it up," said Webster.  "My last day was Feb. 1, but I am still looking for a buyer for the parts.  I thought it was time, and I'd like to spend more time doing other things.  The bike shop started out as a hobby, and it kept growing into a business.  Now I have other hobbies, and you are tied down with a bicycle shop."  Current hobbies include genealogy and collecting electric trains.
Watertown Daily Times, 02 21 1981
The Watertown Arts Council began its 17th year Sunday afternoon with its annual all-member meeting held at the Watertown Country Club.  Mr. and Mrs. Mel Borck were presented with the annual "House Beautiful" award for their efforts in remodeling their home at 612 O'Connell Street.  The award is a colored pen and ink drawing of the home by Watertown artist Sandra Pirkel.  Miss Pirkel is well known for her renderings of local homes and landmarks. 
Officers elected for the coming year include Mrs. Maas, president; Richard Miller, vice president; Mrs. Arlene Schmeichel, treasurer; Mrs. Dobbratz, recording secretary; and Miss Pirkel, corresponding secretary.
Watertown Daily Times, 02 27 1993
Some people just like to collect things and Frank Lindemann is one of those folks.  He can't resist a bargain on any item with a Watertown connection, especially postcards.  As a young man growing up in Watertown, he began collecting pin-on buttons, and then coins and stamps.  The stamps led to postcards which he now buys by the bagful.  Like any true collector, he still has the coins and stamps, but it is postcards that draw Lindemann and his wife, Georgianne, to rummage sales, auctions, antique stores and shows.  He has never found a valuable stamp on a postcard and discovered that he found the postcard covers a lot more interesting.
After over 30 years of collecting the cards, Lindemann estimates that he has about 85 percent of any ever printed concerning Watertown.  He has a collection of 1,050 different local postcards neatly catalogued in scrapbooks with each one encased in a plastic cover.  He has some duplicates, but not in scrapbooks.  The extras, stored in a separate room of the house, are neatly boxed, sorted and ready to be traded or sold.  Along with the Watertown extras are several rows of boxes with expendable cards, all filed according to cities, states, sports, organizations and other topics.
Watertown Daily Times, 02 07 1906
Settlement was made with Mrs. Doberscheck whose husband was drowned during the summer at the west end of Market St. for $250 . . .
Watertown Daily Times, 02 08 1906
On January 29 ult., 500 invitations of which the following is a copy were sent to voters in this city without regard to their past political affiliation:  Dear Sir: There will be a meeting of citizens of Watertown to effect a permanent organization to be known as the Citizens League, the purpose of which shall be to promote an honest administration of the government and laws of our city regardless of politics at the Buena Vista house parlors, on Thursday evening February 1, at 8 o'clock. You are earnestly requested to be present. Every taxpayer of Watertown is directly interested. Respectfully, The Committee.
Watertown Gazette, 04 27 1900
Calhoun & Marsden solicit your patronage at their place of business 712 West Main Street.  They make fluff rugs, clean and relay carpets, and make a specialty of renovating feathers.  Watertown has long needed an establishment of this kind, and now that it has one, Watertown people should sustain it by giving it their patronage.  The proprietors are old and well known residents and guarantee to please all who favor them with what work they may have in this line.
Watertown Gazette, 11 15 1906
"Where ignorance is bliss, 'tis folly to be wise."  Eddie Kohl did a gentlemanly and honest turn yesterday that should have elicited him praise from his benefactor, instead of a display of ignorance and lack of appreciation of a good turn.  One of the Fair visitors yesterday was an individual by the name of Wm. Hahn, a baker, hailing from Milwaukee.  Hahn came well supplied with greenbacks to make purchases of horses.  It seems he entered one of the local places of liquid refreshments and "went way back and sat down."  Later, he appeared in the foreground to realize the he was shy considerable of his wealth.  Friends came to the rescue and endeavored to locate the missing wealth.  Eddie Kohl was successful, finding a wad of the greenbacks near where the fellow had been seated, and lost no time in turning the money over to the rightful owner, who not even thanked the finder for the kindness, but even accused Eddie of attempting to relieve him.  Kohl heard the acquisition and would, no doubt, have done a justifiable act in landing on the fellow's jaw had it not been for the fact that he was restrained, a fact only to be deplored, for such fellows need that kind of a lesson.
Parking Ramp on South First St.
Watertown Daily Times, 05 05 1955
Plans are scheduled to materialize here in the near future for the construction of a parking ramp on South First Street, directly off Main Street, as another step seeking solution of the downtown parking problem, the Daily Times learned today, following a meeting last night at which the Wethonkitha Club had under consideration the sale to the city of a 19-foot strip of land north of the club, including the space on which the present Western Union office is located.  The city has been seeking purchase of the piece of land, since it already owns the empty lot to the north, which at present is being used as a parking space but which has not been developed as first planned, due to the fact that the new plan has been under discussion for some time and has been the subject of negotiations with the club.
Parking Ramp on North First St.
Watertown Daily Times, 07 03 1968
Construction of a two level parking ramp to accommodate 144 cars has a better chance of being approved by the common council than the larger, three level ramp which will accommodate 215 cars. Bids for the project, planned in North First Street, were opened and made public last week. Last night the council discussed the bids at considerable length and heard an explanation by Jerrold Dommer of Durrant, Deininger, Dommer, Kramer and Gordon, architects and engineers. The 215 car ramp would cost a total of $397,323 of which the general construction base bid, entered by the Siegel Construction Co. of Milwaukee, is $251,000. The rest would represent plumbing work and electrical work, plus architect's fees of $22,073, contingencies of $7,358, plus installation of meters. The cost per stall would be $1,848.
Watertown is in need of 1000 new homes
Watertown Daily Times, 01 24 1957
That's an estimate made by an official of one of Watertown's new industries who expresses concern over an acute housing shortage in Watertown unless home building pace here is considerably accelerated.  With industrial expansion in the community to provide employment for several hundred additional workers, the housing shortage will become increasingly acute this official prophesized, and emphasized that the problem just be recognized and something done about it.
Watertown Daily Times, 06 21 1981
It takes a love of history and simple things from the past for a man to take up tools from 100 years ago to ply his trade.  With the ease of man who has worked that way all his life, Lyle Lidholm of Watertown picks up a broadax, and deftly hews the side of a fire log for a quick demonstration.
Formerly employed with Watertown Siding Company, Lidholm quit that work and joined the construction crew at Old World Wisconsin.  During his 3 1/2 years as a state employee with Old World, Lidholm has helped recreate history working on a total of 20 buildings including the Pioneer Inn at Rolling Prairie just moved to the outdoor museum, the Benson home formerly located near the Hoard Museum in Fort Atkinson and the Koepsell bam from Dodge County.

History of Watertown, Wisconsin