website  watertownhistory.org
    ebook  History of Watertown, Wisconsin
Professor Charles Viebahn
Early Educator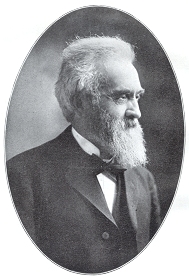 1900
11 30       FIRST MEETING WITH THE BOARD OF EDUCATION
Prof. C. F. Viebahn, in looking over the files of The Republican in our office Saturday, ran across the news items recording his first meeting with the Board of Education in this city, and noticed the fact that it was just 20 years before to a day (Nov. 24, 1880.)  Although engaged as city superintendent by the board at that time, Prof. Viebahn did not locate here until the following spring.  W. D. Parker, of the town of Watertown, now residing in Iowa, having charge of the schools in the interim.  Twenty years is a good long time to hold a position of this nature continuously, but Prof. Viebahn has done so with entire satisfaction to all concerned.  It is interesting to note that three of the teachers who held the positions in the schools when he first came here are still numbered among his co-workers.   WG
1905
12 29       PROF. VIEBAHN ON TEACHING GEOGRAPHY
Prof. C. F. Viebahn was in attendance yesterday at the State convention of state superintendents. He made a very interesting report on the teaching of geography in which he urged the practice of making vivid word pictures for the pupils to base their lessons upon. It was a good principle to have the pupils draw outline maps of continents and countries from memory which would be of inestimable benefit to the child. He also suggested the study of the globe in which cities and countries with certain conditions exports, peculiarities of the people and historical incidents could be associated as worthy reference.
1907
03 16       VIEBAHN VISITS FORT
Prof. C. F. Viebahn of Watertown spent a few hours in our city last Friday.  Mr. Viebahn has visited and reported upon the condition of every rural school in Jefferson County during the past few months, in his capacity of assisting superintendent.  His candidacy for county superintendent is being very well received throughout Jefferson county and his high standing as an eminent educator of Wisconsin assures us that, if elected, the county schools, will lose nothing from their present high standing. [Ft. Atkinson Democrat]
1911
05 18       COMPLIMENTS PROF. VIEBAHN
Professor Viebahn needs no defense in connection with the so-called book trust legislation.  No fairer man exists among all the solons.  That fact we all know — and those of us who have known him longest know it best.  Prof. Viebahn is a fine, scholarly, upright character, and old friends will not remain silent a moment when, even in remotest manner or by vaguest innuendo, his honored name becomes carelessly linked up to a legislative transaction the least questionable.  To be sure, no insinuation really worth recognition has been voiced, yet one who has noted with respectful appreciation and almost affectionate interest the high-minded course of this cultivated gentleman for nearly forty years will be pardoned for a quick assumption of the defensive at the very first intimation that might in any degree involve his integrity. [Madison Democrat]   WG
1915, OBITUARY
One of Watertown's most beloved and highly respected educators in its public school system was the late Prof. Charles F. Viebahn. He was not only an outstanding school man who helped introduce many modern transformations into the public schools of the city; he was also a civic leader and had an active public career aside from his education activities.
Prof. Viebahn died at his home at South Seventh and Western Avenue. He had held the position of principal of Watertown High School and superintendent of schools for 24 uninterrupted years - from 1880 to 1904. Before that he had also been county superintendent of schools in both Sauk and Manitowoc Counties.
Watertown knew him in many different capacities. He was a legislator, instructor and counselor.
No educator in the State of Wisconsin was better or more favorably known over the state than Prof. Viebahn, who in addition to the laurels won as instructor par excellence, was three times selected to represent his district in the Legislature.
Educator
Mr. Viebahn was the first in many things: while he was principal of the schools of Manitowoc in 1873 he established the first kindergarten in the state to be operated in connection with a public school; while he was county superintendent of schools of Sauk County he prepared and introduced a course of study for country schools, the first course of the kind in the state; he was the first teacher in the state to be granted an unlimited teachers' certificate.
Honored as an educator from one end of the state to another, Mr. Viebahn had been president of the Wisconsin Teachers' Association, and had frequently conducted teachers' institutes and presented many papers before educational bodies. He had been a member of the state board of examiners for many years, serving under five different state superintendents, and was at the time of his death its chairman.
Born in Germany
Mr. Viebahn was born in Germany, near the city of Cologne, in 1842. At the age of ten years he came to Wisconsin with his parents, and for the next ten years his home was on a farm. He was educated in the public schools, by private instruction and study and by attending the University of Wisconsin for three years.
During two winter terms his course as a student was interrupted by teaching a country school. He studied law and was admitted to practice, but finally decided to adopt teaching as a profession.
The honorable and responsible positions he held in his lifetime followed in rapid succession until his retirement in 1904.
Legislator
Elected to the Legislature in 1908, 1910 and again in 1912, Mr. Viebahn served with honor, and was chairman of the committee on education during one term and also member of the committee on legislative procedure.
Mr. Viebahn was in the University of Wisconsin with John Muir, famous naturalist and explorer.  In the Legislature in 1912-13, a Democratic colleague of Mr. Viebahn was I. N. Stewart, Appleton. The three students, Muir, Viebahn and Stewart, roomed in the same house back in 1861. Viebahn and Stewart were the oldest Legislators in the session of 1913.
After completing his last term in the Legislature, Prof. Viebahn lived quietly and unostentatiously in Watertown, yet by no means without interest in the life of his fellow citizens, for he retained till the last his interest in the affairs of life, and most particularly the affairs of education.
He was an almost daily visitor at the high school of the city, and even during the last winter before his death had taught classes in the schools, relieving teachers who were ill or forced to be absent for other reasons. In November, 1914, he took an active part in the meeting of the Wisconsin State Teachers' Association at Milwaukee.
Mr. Viebahn mastered one of the most difficult of arts, that of growing old gracefully. During the months before his death, his friends noted with regret that he was failing in bodily health. The tall, impressive figure was growing stooped; the old educator walked more slowly and was less light on his feet. But his every-day smile was always in evidence and his words of greeting were as bright and cheery as of yore.
With the passage of Prof. Viebahn, Watertown lost one of its most honored and best loved citizen, a man whose honesty and integrity, faithfulness and abilities were never questioned.
Married Twice
Prof. Viebahn twice was married. The first wife, who was Miss Lona Fischer, to whom he was wedded in 1868, died in 1893. One son was born to the couple, the late Gustave O. Viebahn, a brilliant man with many of his father's talents, who served the city of Watertown for several years as city engineer. The professor was saddened by the death of this son, which occurred Feb. 2, 1897. In the fall of 1895 Prof. Viebahn married Mrs. Josephine Hall, who had two daughters of a former marriage.
Prof. Viebahn's grave is in Oak Hill cemetery. In the history of Watertown schools and its progress in education his name will always loom large among the men of the city's first century.
Prof. C. F. Viebahn
As a man of sterling integrity he whose name heads this sketch ranks high. As an earnest, conscientious, progressive educator he occupies a leading place, and has achieved honor in his county and among his own people. In the enthusiastic pursuit of his chosen profession he has awakened public sentiment to a higher appreciation of the benefits of education that will bring renown to his memory as well as satisfaction to his highest aspirations. He is well entitled to the reputation he has certainly acquired of being one of the most successful educators of Wisconsin, and as superintendent of the public schools and principal of the High School of Watertown, Wis., he has proven himself equal to the task imposed upon him, and enjoys to the fullest extent the respect of his fellow men, as well as of his pupils. Public education has no more earnest advocate and co-operator than he, and as he is a man of action, of original and positive character, he has left his impress upon his sphere of public duty.
He was born in Cologne, Germany, April 20, 1841, and possesses some of the most worthy characteristics of that race, being intelligent, persevering, and at all times to be relied upon. His parents, Peter V. and Wilhelma (Deitenbach) Viebahn, came to the United States in 1851, and after a short residence at Baraboo, located on a farm near Mauston, Wis., where they were both eventually called from this life. The father was a notary public when in his native land, and although he gave some attention to agriculture after reaching this country, he was practically retired from the active duties of life. Two of three children born to them are living: Prof. C. F., and William, who is a farmer in the vicinity of Blue Earth City, Minn.
The youthful days of Prof. Viebahn were spent in his native land, in the public schools of which country he received his initiatory scholastic training. At the age of ten years he was brought to the United States by his parents, and until he attained his eighteenth year he made his home with his father on the farm and pursued his studies in the district schools near his rural home. He then began the calling of a pedagogue, in order to acquire means with which to put him through college, and as he pursued this occupation during the winter months, he was enabled to attend the University of Wisconsin during the summer.
In 1862 he became principal of the Sauk City public schools, continuing as such up to 1869, with the exception of one year, and from 1870 to 1872 was county superintendent of schools of Sauk County, Wis. From that time up to 1879 he was the efficient principal of the public schools of Manitowoc, Wis., then was elected to the responsible position of superintendent of schools of Manitowoc County, a position he filled with marked ability, as he had also in Sauk County, until 1881. Since that time he has been superintendent of the public schools and principal of the High School of Watertown, positions for which his varied talents eminently fit him.
The present high school building of the place was erected under his supervision, contains seven rooms, and has an average attendance of 120 pupils in the high school. Prof. Viebahn is a man of fine intellect, is a fine disciplinarian, and has the faculty of presenting his explanations in a clear and forcible manner, and in language fitted for the comprehension of the dullest pupil.
He is with reason regarded as one of the ablest educators of the State, and his heart is in his work, a secret, no doubt, of his success. He keeps well posted on the progress made in his profession, takes some leading educational periodicals, has a well selected, though small, library, and is advanced in all his views.
He was married in 1868 to Miss Lona Fischer, by whom he has one son: G. O., who is the present city engineer of Watertown, and a substantial and intelligent citizen. Prof. Viebahn is a member of the Sons of Herman, but as a rule has not interested himself in secret organizations. He has been a widower since 1893.
Reference:
Above section derived from Memorial and Genealogical Record of Dodge and Jefferson Counties, Wisconsin, Chicago: Goodspeed Brothers, 1894.
_________________________________________________________________________________________
PROF. VIEBAHN CALLED BY DEATH
Well Known Educator Passed Away At Watertown March 17, 1915.
BURIAL SERVICES SATURDAY
Watertown Daily Times, 03 26 1915
Hon. Charles F. Viebahn died at his home in Watertown, Wednesday evening, March 17, 1915, at 8 o'clock.
The immediate cause of his death was pneumonia, his sickness covering a period of less than ten days.  Previous to the fatal attack he enjoyed his usual health.  The announcement of his death came as a surprise to the people of Watertown as well as to many friends all over the state.
Mr. Viebahn was born in Cologne, Germany, April 20, 1841.  In 1851 he came to this country with his parents and located at Baraboo, from there they removed to a farm near Mauston, Wis.  Mr. Viebahn received his early education in Germany and later in the public schools in and around Mauston, teaching school at various times, which enabled him to get a University of Wisconsin education, from which institution he received a life state certificate.  From 1862 to 1869 he was principal of the Sauk City public schools and from 1870 to 1872 was county superintendent of Sauk County, and from 1872 till 1879 he was principal of the city schools of Manitowoc, and was then elected superintendent of schools of Manitowoc county, filling that position till 1881, when he was appointed superintendent of schools and principal of the High School of Watertown, Wis.., filling this important office with great distinction for 24 years.  He was twice married, his first wife and one son, Gustav Viebahn, former city engineer at Watertown, dying quite a few years ago.  His second wife survives him, also her two daughters, the Misses Lucy and Catherine Hall.  After retiring from his school work in Watertown Mr. Viebahn represented his assembly district in the state legislature from 1908 till the close of the 1913-1914 session when he retired voluntarily.  He has been president of the State Teachers' Association and for many years previous to his death, was chairman of the state superintendents of public instructions.  He was earnest, conscientious and progressive in all his work and was honored and esteemed not only at home but throughout the state as a man of high ideals and worthy motives.  He was an earnest advocate of purity in politics and as a public educator there was no more earnest advocate in the entire country than he.  In his death the city of Watertown has lost one of its very best citizens, and all classes of people mourn his death sincerely.  His funeral services were held at Watertown, last Saturday, Mar. 20, 1915.
_________________________________________________________________________________________
Through the death of Mr. Viebahn, which occurred March 17th, the high school lost a warm friend, a faithful supporter, and a fair critic, whose presence encouraged pupils and teachers.
Mr. Viebahn was sympathetic and kindly disposed towards us at all times. His wide experience as teacher, supervisor, and superintendent, made him a valuable counselor.
He was for twenty-four years, from 1880 to 1904, superintendent of Watertown Public Schools. During that time he made many friends for the schools and his high ideals became a part of the life of students who worked with him.
Within the memory of the class of 1915, he has conducted classes in botany, in algebra and in German in the high school. He visited classes often and usually left some word of encouragement or advice.  His death is mourned by the entire student body.  He will be remembered as a kindly, venerable man, whose place will never be fully filled by another.
Thomas J. Berto, Superintendent of Schools
1915 Watertown High School Orbit
_________________________________________________________________________________________
Watertown Gazette, 03 25 1915
On Friday last Mayor Charles A. Kading issued the following proclamation in honor of the late Prof. C. F. Viebahn:
This community has suffered a great loss in the death of the Hon. C. F. Viebahn.  By choice devoting himself for almost a half of a century to instructing and imparting knowledge, he justly earned for himself the reputation of being one of the foremost educators of our state.  Having been the head of our public schools for almost a quarter of a century, his spotless character and enviable qualities have valuable and lasting teachings with all those of our citizens now residing here who came under his influence, and with many who have gone from our city to all parts of the United States.
Let the flag be placed at half-mast on the city hall until after the burial of our great and good citizen, in honor of his model and useful career and well spent life.
Dated Watertown, Wis., March 19, 1915.
Charles A. Kading, Mayor.
_________________________________________________________________________________________
FUNERAL OF PROF. CHARLES F. VIEBAHN
Watertown Gazette, 03 25 1915
Mr. Viebahn's funeral was held Saturday afternoon from his late home at 2:30 o'clock.  At the home were assembled many of his neighbors and intimate friends, members of the Board of Education, the city superintendent of schools, high school faculty and teachers of the public schools, members of the city council and city officials.  There were many present from throughout the state . . .
Prof. C. E. Patzer, head of the manual training department of the Milwaukee Normal School, was the chief speaker at the funeral services at the home.  Prof. Patzer was a former student of Prof. Viebahn and was principal of Watertown schools under Supt. Viebahn.  He spoke feelingly of the magnificent qualities as a teacher and as a man possessed by his former teacher.  Prof. Sims also spoke briefly on the splendid character of Mr. Viebahn and a vocal selection was rendered by Mrs. Wm. Sproesser.
At the graveside in Oak Hill cemetery Speaker Whittet paid a fitting tribute to Prof. Viebahn and laid the handsome floral tribute of the legislators on the casket.
The honorary pallbearers were — William H. Rohr, William D. Sproesser, William F. Voss, John Schempf, Julius Wiggenhorn, John Habhegger, Max H. Gaebler, C. H. Jacobi.
State Superintendent of Schools Cary of Madison and Ex-Assemblyman Judson Hall of Hartland were also here for the funeral.
Among the relatives, E. Fischer, brother of the professor's first wife, was here from Manitowoc, and Mrs. Kate Owen, who was Miss Kate Fischer, was here from Ft. Pierre, Dakota.  Mrs. Owen was a niece of the late Mrs. Viebahn, and as a girl, lived here with the Viebahns for many years.
_________________________________________________________________________________________
FINE TRIBUTE TO CHARLES F. VIEBAHN
President Sims of Stevens Point Normal speaks eloquently of late educator.
The Watertown News, 20 Apr 1915
The following address, delivered by president John F. Sims of the Stevens Point Normal School at the funeral of Hon. Charles F. Viebahn, March 20, 1915, is such a masterpiece of diction that we take the privilege of publishing it.
Friends:  We are met to pay the last tribute of respect and affection to your friend and my friend — Charles F. Viebahn.
"His life was gentle, and the elements
So mixed in him, that nature might stand up,
And say to all the world, This was a man."
On such an occasion one's thoughts naturally turn to the theme of religion. When we consider the enduring things of life in relation to the individual, we instinctively inquire what was or is his religion.  A man's religion is the chief thing about him; compared with this all other factors sink into insignificance.  What does he consider as his relationship to the eternal verities?  What has he formulated as his plan of life to fulfill the measure of his existence in the abiding and enduring satisfactions of life?
Our friend lies here pale and still; his lips are cold, his heart is pulseless; the blood current is congealed in his veins.  Many a time and oft have I listened to his words of encouragement, to the gentle tones which sounded the call to duty and industry.  On this solemn subject of religion, I do not remember to have had conversation with him unless it was on a subject of close and vital relationship — education.
Could I now be vouchsafed the privilege of conference on this theme I know he would voice convictions in harmony with the following sentiments, which were instilled into our hearts by our mothers in the paradise of childhood, whence we have long been driven by the passing years.  Our angel mother taught us as she folded us in her arms, or as we sat upon her knee, that we were created in the image of God.  What did this mean to us in the tender years of childhood?  Into what concrete and familiar pictures were these words transformed?  Did you not often with the divine faculty of imagination make effort to form a picture of God — weaving into your creation such elements as his patriarchal form, his flowing robes of white, his erect carriage, his facial expression of dignity, sympathy, and genuine goodness, his personality of inexhaustible power and love?  How fruitless were our best efforts!
When the years of maturity came, and reflection was habitual, we conceived this Creator to be the embodiment of mercy, power, wisdom, and love.  God is all-merciful, all-powerful, all-wise, and all-loving.  We endow Him with those beneficent attributes.  Then into our consciousness surged the comforting and hallowed thought that we, even the poorest, the humblest, and the least among us, possess in some degree, however infinitesimal, those attributes which He possessed in superlative degree: that we have in our own personalities the element of mercy, power, wisdom, and love.  To be made in his image, then, signifies that, possessing these in small degrees, we may, through the inborn principle of self activity, incorporate these qualities into our own personalities in ever expanding degrees, until we approach, as a limit, the type of that Man who wrought as never man wrought, who spoke as never man spoke, whose achievements in the spiritual realm have never been transcended — Jesus Christ.
Measured by this supreme test, our friend, Charles F. Viebahn, whose spirit has winged its flight into eternity, was a religious man.  From boyhood, through youth to manhood, by reason of his faith —
"Heaven's rich instincts in him grew
As effortless, as woodland nooks
Send violets up and paint them blue."
It is my fortune to count him for many years as a friend.  Friendship with him was sacred, and one of his striking characteristics was his loyalty to his friends.  Another beautiful trait in his nature was his custom of finding out something good in all whom he met and of complimenting them upon this quality, whatever it might be.  Nothing gave him more enduring satisfaction than discovering boys and girls, ambitious and worthwhile, and quietly urging them to make the most of themselves, always contributing, always unostentatiously, from his own means to further their education.  I do not recall that he ever spoke a word in disparagement of any one, though provocation was often present.
In his chosen profession, that of teaching, he rose to eminence, many of his fellow craftsmen speaking of him as the Nestor of Wisconsin City Superintendents.  Believing that all instruction must contribute to the mental and moral development of the child, and knowing that such development will follow only from activity of mind and conscience on the part of the learner, his methods of teaching were purposeful and effective.  As a superintendent he labored diligently to inculcate those methods and ideals into the personality of his teachers in order that all of the children under his supervision be taught how to think and how to behave, the two most important functions any one is called upon to perform.  This master teacher's memory we shall ever cherish in our hearts; we shall follow his example in our educational efforts; and we shall endeavor to fit ourselves to enter the home of the soul to which his spirit has gone, and to which, sooner or later, we also must go.
In the Book of Books we are warned of a day "When the Son of Man shall come in His glory and all the holy angels with Him; then shall He sit upon the throne of His glory.  And before Him shall be gathered all nations; and He shall separate them one from another as a shepherd divideth his sheep from the goats; and He shall set the sheep on His right hand and the goats on the left.  Then shall the King say unto them on his right hand: 'Come, ye blessed of my Father, inherit the kingdom prepared for you from the foundation of the world.'  Then shall he say also unto them on his left hand: 'Depart from me into everlasting punishment.' "  Whatever may have been the belief of our friend concerning this remote day, I know that he held fast to the faith that every day was a day of judgment; that each day's close brought its reward or its punishment in proportion as man lived and wrought in the light of his highest ideals, or was traitor to them.  He knew that each day brought its heaven, or the keen accusation of a sensitive conscience.  Through his long life of more than three score and ten years, he sought to make every day a heaven, by ever doing, in full measure, with all his growing might, the duty that lay nearest him, which is the surest entrance into the kingdom of heaven, for it is the kingdom of justice, peace, righteousness, and good will.  I know of no one whose every effort was to make it more complete in accordance with the "Golden Rule," or whose life better exemplified the life glorified by our New England poet, who exhorts us:
"So live, that when thy summons comes to join
The innumerable caravan, that moves
To that mysterious realm, where each shall take
His chamber in the silent halls of death,
Thou go not life a quarry-slave at night
Scourged in his dungeon, but, sustained and soothed
By an unfaltering trust, approach thy grave,
Like one who wraps the drapery of his couch
About him, and lies down to pleasant dreams."
All that is mortal of Charles F. Viebahn has passed away.  He has put on the garb of immortality.  He is gone, but he yet lives.  Friend and teacher, we cherish his memory.  Hundreds and thousands have large reason to mourn the passing of this generous, beneficent, and forceful soul.  A great light has gone out.  Peace to his ashes.  Peace and comfort to those who knew and loved him best.
1915, continued
05 20       PROF. VIEBAHN'S PORTRAIT
Former pupils of the late Prof. C. F. Viebahn at Manitowoc will present an oil painting of Mr. Viebahn to the Board of Education of that city to be placed in the First ward school of which Mr. Viebahn was formerly principal.   WG
08 12       MEMORIAL FOR PROF. VIEBAHN
A plan for the raising of money to create a fund for the purpose of placing in the First ward school a fitting memorial to Prof. Viebahn was started last week by graduates of the school and pupils who attended at the time that Mr. Viebahn was principal of this school.  Miss Emile Richter was made chairman of the committee in charge of the matter and she has requested that all donations to the fund be handed to the East Wisconsin Trustee Co. — Manitowoc Pilot.
The late Prof. O. F. Viebahn, was an educator and later as a member of the legislature from the first district of Jefferson county, did splendid work in furthering education.  The fitting tribute to his memory at Manitowoc where he spent the earlier years of his life, should inspire his Jefferson county friends to also give some acknowledgement of his work. — Ft. Atkinson Democrat.
Cross-References:
No 1:  Viebahn, C F, 1917, Watertown library citation 
No 2:  Watertown High School from 1881 to 1904
<![if !vml]>

<![endif]>
History of Watertown, Wisconsin