website  watertownhistory.org
 ebook  History of Watertown, Wisconsin
Daniel Brandenstein
<![if !vml]>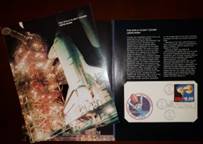 <![endif]>
1961
05 05       CAPE CANAVERAL, Fla. (UPI) -America's first astronaut leaped 115 miles into space today aboard a spacecraft named "Freedom 7" and won for America and mankind a historic breakthrough:  The first flight in space controlled by the pilot himself. The astronaut, 37-year-old Cmdr. Alan B. Shepard Jr., was plucked from the sea 21 minutes later and 302 miles down the Atlantic missile range. He was not only alive but in all respects "okay" and thousands were witnesses to the fact of his feat. The National Aeronautics and Space Administration happily announced: "The space flight is a success."   WDT
____________________________________
1983
07 19       It's been a long wait for Walter and Peg Brandenstein, but it's nearly over as final planning is underway for next month's Space Shuttle mission that will send their son around the earth every ninety minutes.  Commander Daniel Brandenstein, a member of the United States Navy, will be the pilot for the next flight of the Space Shuttle Challenger, scheduled to be blasted into orbit in the early morning hours a little less than one month from now.    WDT
08 04       No one has ever landed a space shuttle at night, but Cmdr. Dan Brandenstein will have to do it on his first flight.  He says it shouldn't be too difficult. Brandenstein, the Watertown native who will pilot the Aug. 30 shuttle flight that will take off and land at night, said in a recent pre-flight press conference: "The big thing is the night lighting system.  We went through a great deal of work, and a lot of people helped us develop this night lighting system.  Other than that (it will be dark), it's a typical shuttle approach."   WDT
08 13       Watertown has a second claim to fame in the Space Shuttle program.  First, of course, is Dan Brandenstein, a native of this city, who will be commander of the next mission, scheduled for about 2 a.m. on Aug. 30.  But the second is a piece of equipment manufactured in Watertown which is aboard all shuttle flights.  The item is a boot liner which is used by all astronauts.  The liner goes inside the space boot which is part of the space suit used on all missions.  The firm which manufactures the liners is Reiss Industries, 319 Hart Street, a relative newcomer to the Watertown industrial scene, but fast becoming a leader in the field of specialized products made from urethane.   WDT
08 30       CAPE CANAVERAL, Fla. - Watertown native Daniel Brandenstein piloted Space Shuttle Challenger into orbit early today in a spectacular night-time launch.  The six-day mission of Brandenstein and four other astronauts was delayed by 17 minutes by a heavy thunderstorm.  Lightning crackled around the shuttle just prior to the scheduled 1:15 a.m. Watertown time launch.  National Aeronautics and Space Administration officials said earlier that lightning, but not rain, could prevent Challenger from beginning its mission.  The storm quickly moved down the coast, and Brandenstein started the ship on its course at 1:32 a.m. Watertown time.
09 02       CAPE CANAVERAL, Fla. - Challenger's astronauts guided their ship 54 miles nearer to Earth today to test how samples of future space materials can stand up under constant bombardment by participles of atomic oxygen.  More than 300 different samples, from paints to telescope lens coatings, were being exposed to the eroding effects of the hurtling particles.  Commander Richard Truly and pilot Dan Brandenstein fired Challenger's maneuvering engines to drop the orbit from an altitude of 193 miles to 139 miles, steering the shuttle into the upper regions of Earth's ozone layer where there is a sea of atomic oxygen molecules.
09 13       "I thought the flight would be a great one, and it really was. I wasn't disappointed," Commander Dan Brandenstein said of his mission as pilot on the shuttle mission which returned to Earth on Labor Day.  The Watertown native talked with the Daily Times via a telephone conversation from the Johnson Space Center in Houston on Tuesday afternoon.  That was the first day the media was allowed to talk with the astronauts who were on this last shuttle mission.  Brandenstein said he and his fellow crew members were kept quite busy during the six-day flight, but said when he did have time to look at the view afforded on the flight "it was fantastic."   WDT
11 01       Dan Brandenstein hopes he will be given the opportunity to command future space shuttle missions and possibly work aboard a permanent space station.  Brandenstein revealed his aspirations during a press conference this morning at Riverside Junior High School.  He then presented a program to students in the Riverside gymnasium in which he talked about his space flight, showed a film taken on board Challenger during the flight and answered questions from the audience.   WDT
11 04       A dinner attended by city and school officials, veterans groups and special guests was a fitting conclusion to the two-day visit to Watertown by Commander Dan Brandenstein.  The dinner was held in the cafeteria of Riverside Junior High School and was hosted by the Watertown City Council and Watertown Board of Education.  Over 200 invited guests attended the dinner.  Brandenstein was the focus of attention as he presented gifts of items flown in space to the city and school district, and also received special honors from various groups, the city and the school district.   WDT
11 22       Astronaut Dan Brandenstein Selected Commander
Astronaut Dan Brandenstein, who in a visit to Watertown just two weeks ago expressed a hope that he could command a shuttle mission in the future, got his wish on Thursday.  Officials at the Lyndon B. Johnson Space Center, National Aeronautics and Space Administration, announced that he had been selected commander of a shuttle mission tentatively scheduled for October of 1984. Brandenstein, who was the pilot of a shuttle flight which began on Aug. 30 and concluded on Sept. 5, was in Watertown on Nov. 1 and 2 to tell of his experiences on that flight.   WDT
1984
02 17       WASHINGTON - President Reagan says he will recommend promotions for four space shuttle astronauts, including Navy Commander Daniel Brandenstein who will be nominated for promotion to captain.  The promotion would elevate Brandenstein, 40, to a rank equivalent to that of a colonel in the United States Army and Air Force.  He is the son of Mr. and Mrs. Walter Brandenstein, 1415 Center St., Watertown, a 1961 graduate of Watertown Senior High School and a 1965 graduate of UW-River Falls.  He piloted the space shuttle Challenger during its Aug. 30 to Sept. 5 mission and is scheduled to command a shuttle mission tentatively scheduled for October of 1984.  Brandenstein currently resides in Houston, Texas.   WDT
05 14       Watertown native Captain Daniel Brandenstein will be honored Saturday, May 19, as he receives the 27th annual Billy Mitchell Award in Milwaukee.  The honor, sponsored by the Billy Mitchell chapter of the Air Force Association of America, "is awarded to an outstanding person connected with aerospace achievement in the future of space and its development."  The recipient must also have ties with Wisconsin.  Brandenstein, 41, recently received his promotion to captain as a result of his piloting of the space shuttle Challenger during its flight last Aug. 30 to Sept. 5.   WDT
1985
05 07       Comedian Mel Brooks once said it's a lot more fun to be king. Being the person in charge can have its advantages, but some jobs are characterized by such awesome responsibilities that tend to take some of the fun out of being the man at the top.  Watertown native Daniel Brandenstein will be that man when he commands NASA Discovery Space Shuttle Mission 51-G, scheduled for a daylight liftoff on June 12.  Brandenstein will land the shuttle at the Kennedy Space Center at Cape Canaveral, Fla.  The mission will be the 25th NASA shuttle launch.   WDT
06 17       NASA Shuttle Discovery rocketed into orbit today with five American astronauts, a French test pilot and a Saudi Arabian prince for a mission that will include a "Star Wars" laser test and a hunt for a "black hole" in space.  The Mission 51-G crew is being commanded by Watertown native Daniel C. Brandenstein making his second shuttle flight.  Brandenstein, 42, is the son of Walter and Peg Brandenstein, 1415 Center Street, Watertown.  Walter and Peg drove to Cape Canaveral and attended the liftoff this morning from a site approximately 3 1/2 miles from the launch pad.   WDT
06 24       Discovery Mission 51-G is complete. Cmdr. Daniel C. Brandenstein, a Watertown native, landed the National Aeronautics and Space Agency's space shuttle at Edwards Air Force Base in California at 8:11 a.m. CDT today.  The shuttle actually becomes a glider during its final descent, and as Brandenstein steered the Discovery to a stop on the centerline of the runway, his parents, Walter and Peg Brandenstein, watched the landing on television in their Watertown home at 1415 Center Street.  "At least they're down and there are no problems," Peg said minutes after a spokesman at Mission Control in the Lyndon B. Johnson Space Center in Houston told her son, "Nice job, Dan. Welcome home."   WDT
09 28       PARIS — Cmdr. Daniel C. Brandenstein and the six other crew members who were aboard Space Shuttle Mission 51-G have each been awarded the French Legion of Honor, the highest French government proclamation.  Brandenstein led the Discovery through one of the most efficient and productive missions of the National Aeronautics and Space Administration's shuttle program.  One of his crewmates was Patrick Baudry, who became the first French native to board a shuttle.   WDT
1986
04 12       Traveling throughout Wisconsin and discussing space shuttle flights certainly cannot be as exhilarating as actually orbiting the earth, but Capt. Daniel C. Brandenstein seems to excel at whatever task is at hand.  Brandenstein is visiting his hometown today, addressing various schools and civic groups. He no doubt encounters the same types of questions at every stop he makes on his public speaking tour, which will conclude in River Falls on Friday.  Public support for the National Aeronautics and Space Administration's shuttle program has not declined since the explosion of the Challenger on Jan. 28, Brandenstein said.   That mishap resulted in the deaths of all seven crew members. "Everybody's been very supportive. They realize that the accident was obviously a very tragic event, and we're trying to not let it happen again."   WDT
10 28       U.S. Navy Capt. Daniel C. Brandenstein's speech in Oshkosh on Nov. 8 will be part the National Aeronautics and Space Administration's effort to maintain public support for the shuttle and program. Brandenstein, a Watertown native, will discuss the future of the space shuttle when he is the guest speaker at a noon luncheon at the Radisson Hotel in Oshkosh on Nov. 8. He will address the Wisconsin Aviation Trades Association's 43rd annual convention and trade show. Brandenstein will only be in Oshkosh for a 90-minute visit, which will be his first to Wisconsin since he toured the state in April. "It's always good to get home. Unfortunately, I don't get a chance very often," Brandenstein told the Daily Times Tuesday.   WDT
1988
11 27       Capt. Daniel C. Brandenstein has been assigned to command one of the most complex and challenging space shuttle flights to date.  According to a spokesman of the National Aeronautics and Space Administration, Brandenstein will make his third flight aboard a space shuttle when the Columbia is launched Nov. 13, 1989, for the Space Transportation System (STS-32) mission.  Brandenstein is the chief of NASA's astronaut office.  He assigns crew members to the shuttle flights.   WDT
1989
04 15       HOUSTON — To prepare for his third space shuttle flight, Capt. Daniel C. Brandenstein, a Watertown, Wis., native, will temporarily resign his duties as chief of the NASA astronaut office.  Brandenstein will be the commander of the space shuttle Columbia in the Space Transportation (STS) 32 mission, scheduled to be launched Nov. 13.  Because the mission is considered to be one of the most complex and demanding shuttle flights to date, Brandenstein will temporarily relinquish the duties of his administrative position at the Johnson Space Center in Houston.  WDT
09 25       America's space shuttle program should be judged by its own long-term merits and should not be compared to the Apollo program, according to Capt. Daniel C. Brandenstein.  The Watertown native plans to make his third space shuttle flight on Dec. 18.  The Apollo mission that captured the world's attention with a lunar landing in 1969 received a great deal of media acclaim over the past summer during its 20-year anniversary.  The space shuttle program may not have yet reaped such dramatic benefits, but Brandenstien said the program deserves the support of the American public and Congress.  He said the shuttle program will eventually lead to manned space stations, which will enhance manned voyages to several destinations, including the moon and Mars.   WDT
12 13       HOUSTON — When the space shuttle Columbia is launched next Monday, Capt. Daniel C. Brandenstein will become one of a select group of astronauts who have been aboard three shuttle flights.  The Columbia is scheduled to be launched on Dec. 28 at 5:46 p.m. CDT from the John F. Kennedy Space Center in Florida.  Brandenstein, a Watertown, Wis., native, is eager to make his third trip into space.  "The more's the better. But if you hang around here long enough, you'll get three flights.  There are several who are training for their third mission now.  We try to cycle the astronauts through as much as we can," he said in a recent press conference.    WDT
1990
01 09       The chase has finally begun for the space shuttle Columbia.  Twenty-two days after its original targeted launch date, the Columbia rocketed into orbit at 6:35 a.m. today from its repaired launch pad at the Kennedy Space Center in Cape Canaveral, Fla.  "Go get 'em," proclaimed launch director Robert Sieck moments after liftoff.  Sieck's comment was directed toward the shuttle's five-member crew, which is being commanded by Capt. Daniel C. Brandenstein.  The launch was "flawless," according to James Hartsfield, public affairs spokesman for the National Aeronautics and Space Administration.  "Everything went perfect.  Everything went as planned.  It was launched right on time, everyone was glad to see things get under way.  It was long-anticipated," Hartsfield told the Daily Times by telephone from the Johnson Space Center in Houston.   WDT
01 13       On earth, singer Bruce Springsteen may be considered "The Boss," but in space, Capt. Daniel Brandenstein currently holds that title.  Brandenstein, celebrated his 47th birthday in orbit nearly 200 miles above the earth's surface today.  Brandenstein and the other four members of the space shuttle Columbia were awakened shortly after midnight with musical renditions of Danny Boy" and "Happy Birthday."   WDT
01 17       With the delay of the space shuttle Columbia's landing today, Capt. Daniel C. Brandenstein becomes the most experienced shuttle astronaut in the world.  Meanwhile, a Watertown teacher is anxiously awaiting the return of the orbiter.  The presence of fog at the Edwards Air Force Base in California forced the National Aeronautics and Space Administration to postpone the shuttle's scheduled landing early this morning . When informed of NASA's decision to delay the landing, Brandenstein told the ground crew at the Johnson Space Center's Mission Control in Houston, "OK.  Sounds like the best plan.  This is not a good vehicle to land into fog."   WDT
01 21       When your son is aboard a space shuttle, orbiting the planet at a speed of 17,400 mph, you never take his safety for granted. Thus, as Capt. Daniel C. Brandenstein manually landed the Columbia Saturday morning, his parents were understandably nervous. "You can't help but be," said Peg Brandenstein, mother of Watertown's favorite son. "I am tight — nervous right until I know he's back safe." When the Columbia touched down at 3:35 a.m. (CDT) on the concrete runway at Edwards Air Force Base in California, Brandenstein had completed his third shuttle mission. He has now logged more hours in flight than any other shuttle astronaut.   WDT
03 25       Displaying the type of character needed to manually land a space shuttle, Watertown's favorite son returned to his hometown Sunday.  The city has a busy itinerary for its most famous native, Capt. Daniel C. Brandenstein, who has logged more hours in space than any other shuttle astronaut.  The savvy needed to bring a space shuttle gently to a stop after it had been orbiting the earth at a speed in excess of 18,000 mph was commonplace Sunday night.  Brandenstein received awards.  He presented gifts to the city.  He was informed that the Spaulding Street Park will be renamed the Daniel C. Brandenstein Park.  He narrated a slide presentation and a movie.  He pressed some flesh.  He answered some questions.  And he smiled a lot.  WDT
03 26       While piloting an aircraft during a recent drill, Capt. Daniel C. Branden stein said he reflected upon his life, which has included a journey from Watertown to space.  "I was landing, and I looked out and saw the shadow of just the plane and myself," Brandenstein recalled.  ''Every once in a while, it hits you.  I saw the shadow, and I thought, 'That's me out there.' I've been in space. It made me feel like I'm a pretty lucky guy."  His love of flying and confidence in the space program are two things that always ring true when Watertown's favorite son gives a speech.    WDT
04 15       Students and teachers at Watertown's Webster Elementary School may have gotten more than they bargained for when they accepted experimental tomato seeds from a NASA space mission.  The tomato seeds that spent six years in space before they were distributed to school children around the country to conduct experiments were exposed to cosmic radiation that could produce poisonous fruit.  A NASA scientist, however, called the report "unfounded and unreasonable."  Webster Elementary School in Watertown is currently in the middle of a growth experiment with the well-traveled seeds brought back in January by the space shuttle commanded by Watertown native Capt. Dan Brandenstein.  The germination of the seeds from space will be compared to that of seeds on earth.   WDT
12 18       Capt. Daniel C. Brandenstein has been assigned as commander of another space shuttle mission.  It will be Brandenstein's fourth mission and his third as commander.  Brandenstein was "overjoyed" when he got the news earlier this week.  "It is going to be a real interesting mission," he said from the Lyndon B. Johnson Space Center in Houston, Texas.  The mission will be the first in Endeavour, the new shuttle which is currently under construction.  WDT
1991
12 20       HOUSTON -- Astronaut Daniel C. Brandenstein, Watertown's most famous resident, will command the first voyage of the shuttle craft Endeavour next April. The 48-year-old captain and chief of NASA will make his fourth shuttle mission and work with six crew members. The five specialists will be making their second shuttle flight, while pilot Kevin Chilton will be on his maiden voyage. In a telephone interview with the Daily Times Thursday morning, Brandenstein said the mission will be special to him because it is the Endeavour's first voyage. The possibility also exists that this could be the last voyage for Brandenstein.   WDT
1992
05 08       CAPE CANAVERAL, Fla. (AP) — A wayward satellite and the nation's newest space shuttle are hurtling toward a weekend rendezvous today in a bold NASA mission to pluck the satellite from a useless orbit and put it to work.  The shuttle Endeavour, one year off the assembly line, began the celestial chase with a twilight liftoff Thursday from the Kennedy Space Center. Commander Daniel Brandenstein and his crew of six trained more than a year for the weeklong mission, which includes three spacewalks for the first time in the 11-year-old shuttle program.   WDT
06 10       The naming of the street which will lead to the new high school will take place during a meeting at 5 o'clock this afternoon.  The board of education for the Watertown Unified School District will meet at the Educational Service Center, 111 Dodge St., to reach a final agreement on the road's name.  School board members voted to name the street School Parkway at a meeting May 27 but then decided to reconsider it when member Kirby Brant suggested naming it Endeavour Drive.  Brant said the name Endeavour Drive would honor Watertown native Dan Brandenstein while also encompassing the district's drive for educational endeavors.     WDT
07 17       Retiring astronaut Dan Brandenstein says there's one important lesson he learned from his fourth and final shuttle mission:  Never give up.  The Watertown native and Navy captain told summer school students at Douglas and Webster elementary schools this morning that a good student never quits until a problem has been solved.  Brandenstein, who returned Tuesday to his hometown for a hero's welcome, said never give up was a belief held firmly by the astronauts of the Endeavour mission last May as they attempted three times to lasso a communications satellite.  "We were unsuccessful on the first time and we tried again, and we were unsuccessful the next time so we tried again.  Finally, on the third time we were successful," Brandenstein said.    WDT
08 09       THE CAPTAIN DAN BRANDENSTEIN BRIDGE
The Main Street bridge will be named the Captain Dan Brandenstein bridge for the next year, the Watertown Riverfest Committee announced Sunday evening at the festival.  Each year the bridge is named after a resident or native of Watertown who has made a special contribution to the community.  Brandenstein, who is retiring after a long military career that included 14 years as an astronaut and four space shuttle flights, was selected from a list of names submitted for consideration.  A plaque honoring Brandenstein was given to his parents, Walter and Peg Brandenstein, on the main stage of the festival Sunday evening.  The award was presented by Arthur Turke, a member of the Riverfest committee.  Brandenstein's name will be placed on a permanent plaque at the southeast corner of the bridge at the entrance to the Rock River Walkway.  WDT
02 13       HONORARY DOCTOR OF ENGINEERING DEGREE
MILWAUKEE — A Watertown native and retired NASA astronaut will receive an honorary Doctor of Engineering degree from the Milwaukee School of Engineering later this month.  Daniel Brandenstein, a Navy captain and commander of four space shuttle flights, will receive the degree during MSOE's winter commencement ceremonies in Uihlein Hall of the Milwaukee Performing Arts Center on Feb. 27 at 10 a.m.  Joining Brandenstein in receiving an honorary degree will be actor James Doohan, who portrayed chief engineer Montgomery Scott (Scotty) in the original "Star Trek" television series and subsequent films.  Brandenstein retired from NASA last summer after a 13year career in which he logged 6,400 flying hours in 24 different types of aircraft.  He logged over 789 hours in space on five shuttle missions, including the maiden voyage of the Endeavour last May.   WDT
1994
09 19       DEDICATION OF NEW HIGH SCHOOL
"Pretty amazing."  That's how former student Brian Dopke described Watertown High School Sunday prior to the ceremony dedicating the $20 million facility.  The description was repeated often by residents who attended weekend tours and events at the school.  Sunday marked the official dedication at the school, with 1961 graduate and former astronaut, Dan Brandenstein, delivering the keynote address.  But residents didn't wait for Sunday to get a glimpse of the school.  There were 939 residents who signed guest books during tours of the school Friday afternoon, and about 3,000 fans flooded the Arnold Landsverk Field for the first on-site football game of the season that night.  Watertown defeated West Bend East, fittingly breaking in the field.  WDT
2003
02 04       Watertown native and former astronaut Dan Brandenstein has been attending emergency meetings at the Johnson Space Center in Houston, Texas, to solve the puzzle of the Columbia space shuttle, unexpectedly lost in an explosion on Saturday.  Brandenstein, associate program manager for Johnson Space Center Missions Systems, works for Lockheed, an aerospace contractor responsible for the control center, its work stations and the 600 people who operate them in Houston.  He and other employees from Lockheed make sure hardware and software in the control center is up and running but are not involved in controlling the shuttle vehicle.  Brandenstein is on hand during critical phases of a mission, such as the launch, re-entry and return flight, to be available and to assist with any problems with the controls.   WDT
05 07       Daniel Brandenstein will be among the three space shuttle astronauts to be inducted into the U.S. Astronaut Hall of Fame next month at the Kennedy Space Center.  Brandenstein is one of two veteran commanders of the space shuttle program to be inducted into the hall of fame along with the first American space woman.  The other two inductees are Robert "Hoot" Gibson and Sally Ride.  In one of the largest gatherings of astronauts to date, Brandenstein, Gibson and Ride will join other inductees from the Mercury, Gemini, Apollo, Skylab and Space Shuttle programs.  WDT
06 22       Inducted into the U.S. Astronaut Hall of Fame.  In a ceremony that was cut short by a thunderstorm, Brandenstein, 60, was inducted into the Hall of Fame along with Robert "Hoot" Gibson, fellow space shuttle commander, and Sally Ride, the first American space woman. The ceremony was hosted by Apollo 13 Cmdr. James Lovell. The three astronauts joined 48 others who have been enshrined in the Hall of Fame since 1990, with the Mercury Seven astronauts the first to be honored.   WDT
2009       40th anniversary of lunar landing recalled
2012
07 28         Brandenstein pays visit to hometown [a WDTimes article] and office of WDTimes
<![if !vml]>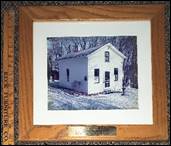 <![endif]>    Astronaut Dan Brandenstein monument at Aero Park on the city's south side.
2012
02 28       <![if !vml]>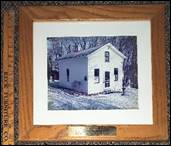 <![endif]>  Guest speaker at Chamber of Commerce Awards Banquet and Dinner
2016
06 28       BRANDENSTEIN IS DISTRICT'S ALUMNI AWARD RECIPIENT
Daniel Brandenstein is the Watertown Unified School District's Distinguished Alumni award winner.  Brandenstein, who now lives in Texas was announced as the award winner.  He will reign over the homecoming festivities in Watertown this fall.
Brandenstein attended St. John's Lutheran School and graduated from Watertown High School in 1961.  He went on to the University of Wisconsin-River Falls to earn a bachelor's degree in mathematics and physics in 1965.  He served in the U.S. Navy for 27 years as a naval aviator and test pilot. He logged 192 combat missions and 400 carrier landings.  In 1979 Brandenstein became an astronaut.  He flew four space shuttle missions commanding three of them and serving as the chief of the astronaut office for six years. After his last space flight he logged over 789 hours in space.  After his 14-year career with NASA, Brandenstein worked as an aerospace executive at Kissler Aerospace as program manager and at the United Space Alliance as Chief Operating Officer.
He was the 1983 distinguished alumni for the University of Wisconsin-River Falls.
In 2012 Brandenstein retired to a small ranch in Texas Hill Country.
09 26       HOMECOMING PARADE
<![if !vml]>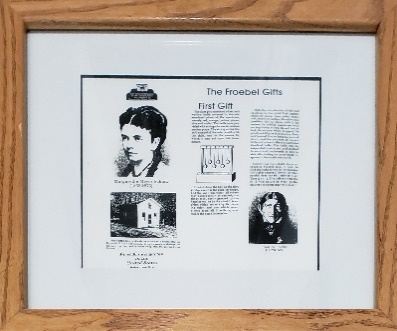 <![endif]>
Cross References:
2010       Agnes 'Peg' Brandenstein
Agnes "Peg" M. Brandenstein, 96, of Watertown, passed away Tuesday morning, July 13, 2010, at Marquardt Memorial Manor in Watertown.
Funeral services will be held on Friday at 11 a.m. at Good Shepherd Lutheran Church in Watertown with the Rev. David Groth officiating.  Burial will take place in Lutheran Cemetery, Watertown.
Relatives and friends may call to pay their respects at the church on Friday from 9 a.m. until the time of the service.
In lieu of flowers, memorials may be directed to the church.
The Hafemeister Funeral Home is serving the family.
The former Agnes Margaret Holzworth was born in Watertown on Jan. 19, 1914, daughter of Alvin and Bertha (Zastrow) Holzworth.  On May 10, 1941, she married Walter C. Brandenstein at St. John's Evangelical Lutheran Church in Watertown.  Walter preceded her in death on Dec. 22, 2005.
Peg attended St. John's Lutheran Grade School and was a 1932 graduate of Watertown High School.  She had been employed as a medical assistant for Dr. Robert Baldwin in Watertown.
Peg was a charter member of Good Shepherd Lutheran Church and was involved in various church committees.  She enjoyed helping people, baking and cooking.
Survivors include her two sons, Daniel (Jane) Brandenstein of Houston, Texas, and Robert (Kathleen) Brandenstein of St. Louis, Mo.
Also preceding her in death were her parents and a sister, Edna Vehlow.  Peg was the last member of her immediate family.