website  watertownhistory.org
    ebook  History of Watertown, Wisconsin
Dr. Robert Liners and wife Lois
1968       FLORENCE NIGHTINGALE LUNCHEON Is May 14
05 01 1968
<![if !vml]>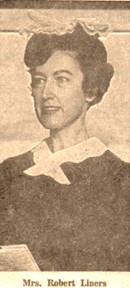 <![endif]>Florence Nightingale, in the person of Mrs. Robert Liners, will step from the pages of history on May 14 at 1:15 p.m. for the Hospital Auxiliary Florence Nightingale luncheon at the Green Bowl.
Because Florence Nightingale was the founder of nursing as a profession and a promoter of good hospital practice, she has become the model of all nurses and the inspiration of all who deal with the sick.  Mrs. Liners did the necessary research and came up with a moving portrayal of Miss Nightingale.  Her dramatization is professional and reflects training and practice and an understanding of the real personality of "the Lady with the Lamp."
Sharing the program with Mrs. Liners will be Dr. James J. Balistrieri, M. D. who is the director of adolescent psychiatric inpatient service at the Milwaukee County Hospital.  Dr. Balistrieri has had wide experience in his chosen field, having served five years as psychologist at Woods V. A. Hospital, also as adult and child psychiatric residency at the Lafayette Clinic, Detroit, Mich.  He has a B. A. degree from University of California, his M. A. from Wayne State University, Ph. D. in Psychology from Western Reserve University as well as his M. D. from Marquette University.
Tickets, which are $2, are now on sale at Warren's Jewelry and at the information desk at the hospital.  No tickets will be sold after May 7.   WDT
1987       MAIN STREET BRIDGE
Watertown Daily Times, 07 30 1987
At 5:45 p.m. Friday, the Main Street bridge will officially be named the Dr. Robert Liners bridge, kicking off opening ceremonies of this year's River Days and sesquicentennial celebration.  The ceremony will take place at the Riverside Park band shell, the main stage of the celebration, where the Milwaukee-based pop/rock group Gerard will highlight the evening's entertainment.  Liners was notified of the honor at about 3 o'clock Wednesday.  "I'm in a state of shock, there's no doubt about it," said Liners, who has practiced dentistry in Watertown since 1951.
1988       RETIREMENT
Watertown Daily Times, 06 07 1988
Dr. Robert Liners announced late Friday afternoon that he will retire from his dental practice this month.  Liners, who has been in practice in Watertown for nearly 37 years, said Dr. Larry Kester will take over his practice effective June 13 and will continue at his present location at 105 West Main Street.  Liners, a 1951 graduate of Marquette University's School of Dentistry, began his practice in Watertown on July 25 of that year.  Kester, a native of Manchester, Iowa, graduated from the University of Iowa College of Dentistry in 1985.  He plans to move to Watertown from Oshkosh where he has been an associate in a large dental practice.
1991       HEADED FOR THE BOONDOCKS OF GUATEMALA
Watertown Daily Times, 10 19 1991
Why would anyone choose to head for the boondocks of Guatemala — especially two people retired after successful careers — who could opt to take a cruise, bask in the sun on a southern beach, or tour the high spots of Europe or America?  The answer is not easy, according to Dr. Robert "Bob" and Lois Liners of Juneau, former residents of Watertown, who will soon take their 22nd trip to provide dental care to impoverished people in a foreign country.  They will spend five weeks in the Rio Dolce in the southern part of Guatemala, South America, staffing a dental clinic which they started over one year ago.  Bob retired in 1988 after nearly 37 years as a Watertown dentist.  Lois retired the same year from St. Coletta's School in Jefferson.  Before that, she worked at Bethesda Lutheran Home as a social worker for 20 years.  Their visits to Guatemala are now called trips, but before they retired, they were called "vacations."  In addition to Guatemala, they took vacations to Honduras, Haiti, Brazil, Bolivia, Hong Kong, Philippines, Jamaica and Baja, Mexico.
1994       CLINIC IN THIKA, KENYA, AFRICA
Watertown Daily Times, 02 12 1994
Dr. Robert and Lois Liners, representing the Watertown Rotary Club, have responded to a request to establish a new dental clinic in Thika, Kenya, Africa.  The new Kenya clinic will be co-sponsored by the Jefferson Rotary Club, and Nairobi North Rotary Club in Nairobi, Kenya.  The Thika mission, directed by the Claretian Missionaries from Nigeria, operates a 70-bed hospital that serves more than 100,000 people from five different African tribes.  The Kilimambogo Hospital is staffed by a physician from Uganda, three Nigerian nurses and two native midwives.  In addition to the base hospital, the staff travels once a month to help people in five outpost clinics.  The area has never had available dental care.
1998       ROTARY INTERNATIONAL HONOR
Watertown Daily Times, 06 21 1998
Dr. Robert Liners, retired Watertown dentist, was presented with the highest honor of Rotary International at the Watertown club's luncheon meeting Monday noon at Watertown Country Club.  Liners was presented with the Distinguished Service Award in recognition of nearly a quarter of a century of volunteer work in dental missions throughout the world.  The award was presented to Liners by Rotary President Gary Palmer after Rotarian Charles Wallman gave club members a detailed account of the many projects Liners led, along with his wife, Lois, during the past 24 years.   WDT
2008       BENEDICTA RIEPP AWARD
Watertown Daily Times, 08 30 2008
The 2008 Benedicta Riepp Award was presented to Lois LeVasseur Liners, of Watertown, by the Sisters of the Order of Saint Benedict in St. Joseph, Minn. Liners is a graduate of the College of Saint Benedict (CSB) and an Oblate of Saint Benedict's Monastery. The award is given annually to a woman who exemplifies Benedictine and Gospel values in her daily life. In retirement she and her husband, Bob, established two dental clinics that serve impoverished communities in Kenya and Guatemala. They will make their 65th mission trip in September when they go to Kenya for a month.
2016       DEATH OF DR. LINERS, 1921-2016
<![if !vml]>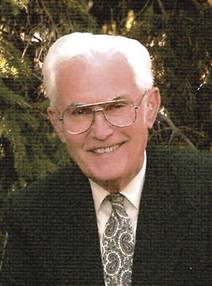 <![endif]>
Dr. Robert "Bob" A. Liners, 94, of Watertown, passed away on Monday, May 2, 2016, at Heritage Homes of Watertown, surrounded by his family.
Bob was born on May 22, 1921, in Brainerd, Minn., the son of Arthur and Hazel (Squires) Liners.  After high school, he served in the U.S. Army Air Force in the Pacific during World War II.  He is a 1947 graduate of St. John's University (Minnesota) and a 1951 graduate of Marquette University School of Dentistry.  On June 14, 1947, Bob married Lois LeVasseur at Our Lady of the Sacred Heart of Cloquet, Minn., and they had four children.  In 1951, the family moved to the Watertown area, where Dr. Liners purchased his dental practice of 37 years.
His accomplishments are extensive and include multiple state, national and international Rotary and Dental Association Awards for volunteer dental work; Watertown Main Street bridge naming; St. John's University Outstanding Alumnus; Marquette University Outstanding Alumnus and Marquette Dental School Distinguished Alumnus.  Bob's service to St. Henry Catholic Church was extensive and he brought his faith to life with his willingness to assume any role. 
Dr. Liners' life was rooted in his faith, his love of people and his commitment to serving others.  He and Lois served on 65 mission trips to 12 countries, bringing dental health to areas of the world that had never heard of a dentist.  Rotary International and Dr. Robert A. Liners had a shared passion of "Service Above Self."  He was a man of unquestionable character and he will be deeply missed.
Bob is survived by his wife, Lois; three children, Anne (Duane) Brett, Mary Schuett and David (Julie) Liners; 10 grandchildren, Dustin (Amy) Schuett, Sara (Gabriel) Ruiz, Jennifer Schuett, Jill (Mitch) Bruckert, Heather (Jake) Gernetzke, Eric Liners, Robert Liners, Anne Liners, Todd Brett and Stacy (Nick) Wenner; and five great-grandchildren.  He is also survived by a number of nieces, nephews, other relatives, especially Karen, Dennis, Christopher and Rebekah Foelker, and many dear friends.
Dr. Liners is preceded in death by his parents and siblings Sister Mary Arthur, OSB (Genevieve); Agnes Erickson; Arnold Liners and Rita Liners.  He is further preceded in death by son Stephen Peter Liners in 2015, Stephen's wife Rosie in 2005 and grandson Shawn Robert Schuett in 2013.
In lieu of flowers, memorials to Kilimambogo Dental Clinic would be appreciated.
A Mass of Christian burial will be at 7 p.m. on Friday at St. Henry Catholic Church of Watertown with Fr. Mark Brummel, CMF and Fr. Bruce Wellems, CMF presiding.  Visitation will on Friday from 4 p.m. until the time of service at the church.  Burial will be at 10 a.m. on Saturday at St. Henry Catholic Cemetery.
Pederson-Nowatka Funeral Homes
213 S. Fifth St. Watertown
Cross References:
Abstracted from WDT 08 23 1966
Miss Anne Liners, daughter of Dr. and Mrs. Robert A. Liners, 916 Harvey Avenue, who is spending the summer in LaPaz, Bolivia with friends is carrying quite a substantial study load while going to school there.
According to some of her most recent letters her course of study includes English literature, Spanish, philosophy, anatomy, chemistry, art, religion, Bolivian and universal history and gym.
Although most the Bolivian friends she has made in LaPaz are quite knowledgeable, Miss Liners is frequently amazed to learn that most of them do not know where Wisconsin is or have never heard of it.  She is tending to correct that state of affairs.
She finds Bolivian young people are well mannered and the boys are extremely polite in striking contrast to what constitutes social behavior among teenagers in this country.
Miss Liners, in addition to going to school and enjoying a busy social life has been enjoying horseback riding, attending horse shows, the races and has visited a military academy. She says in Bolivia practically every boy of 16 and over smokes and it is the accepted thing.
She has been going to many parties and attended one event at the American embassy in LaPaz where she was served "genuine American ice cream."
Miss Liners' stay in South America has opened a whole new world for her and it is an experience that can never be measured in educational value and is certain to be an added richness in her life.

History of Watertown, Wisconsin