website  watertownhistory.org
    ebook  History of Watertown, Wisconsin
Roland Harder
1974
<![if !vml]>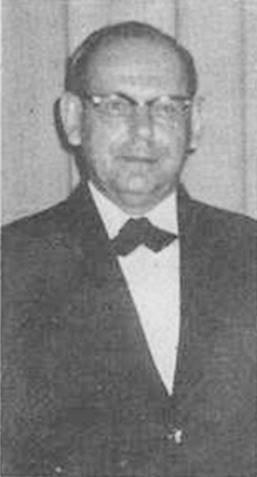 <![endif]>
Roland H. Harder, 53, 708 South Third Street, a partner in the Hafemeister Furniture Store and Funeral Home, passed away Wednesday evening at the Watertown Memorial Hospital.
Funeral services will be conducted Saturday afternoon at 1 o'clock at St. Luke's Lutheran Church.  Burial will be in Oak Hill Cemetery.
A graduate of Watertown High School and Worsham College of Mortuary science, he was a member of St. Luke's Lutheran Church, where he had served on the church council and acted as chairman of its building committee.  He was a former member and director of the choir.
Harder was a member and past president of the Watertown Municipal Band, and was currently serving as its treasurer, and the Watertown Musicians Association Local 469 and its board of directors.  He was also a member of the board of directors of the Community Concert Association.
He was a talented musician and bugled for the local firing squads.  As a veteran of World War II, he was a member of The American Legion Pitterle-Beaudoin Post 189, V.F.W. Post 3709 and D.A.V.  He was a member of the Wisconsin National District Funeral Directors Association, the Wethonkitha Club, Plattdeutscher Verein, Optomist Club and president of Oak Hill Cemetery Association.
He is survived by his wife, the former Lorna Hafemeister, two daughters, Nan Marsden, New York, N.Y.; Shirley Jean, Ames, Iowa; a son-in-law, Gary Marsden; his mother, Mrs. Herman Harder; one brother and sister-in-law, Mr. and Mrs. Frederick Harder; one brother-in-law and sister, Mr. and Mrs. Robert (Caroline) Arndt; his mother-in-law, Mrs. Henry Hafemeister; nieces, nephews and other relatives. He was preceded in death by his father.

History of Watertown, Wisconsin