This file part of www.watertownhistory.org website
   Chapter on Watertown Police Department
Watertown Police
1939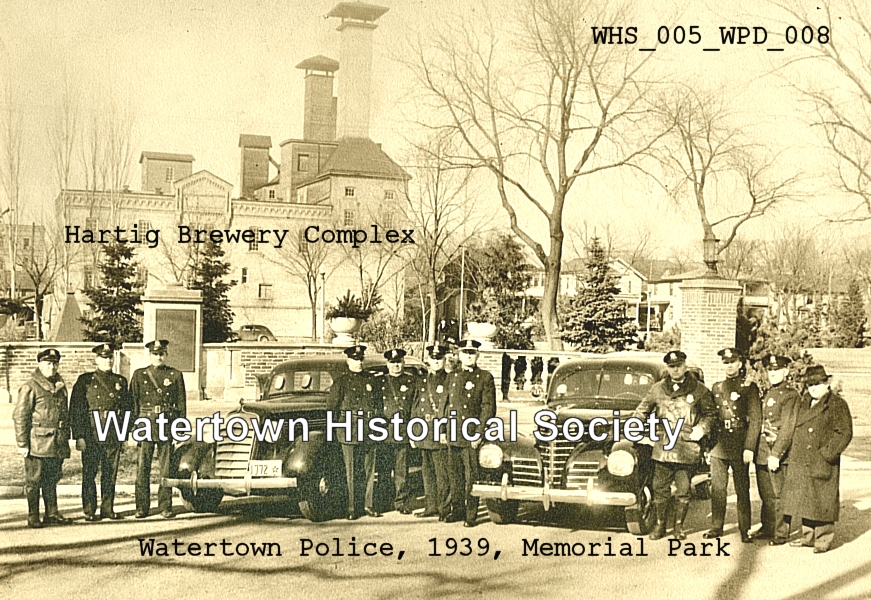 WHS_005_WPD_008
04 28 1939   Picture taken in Memorial Park, today site of municipal bldg.  Hartig Brewery in background.
New squad car, a 1939 Plymouth shown on right, recently put into service.  Old squad car on left.
[l-r]  Sergt. Arthur Zimmermann, George Helmke, Edward Schultz, Raymond Brier, Arthur Glaser, Sergt. Arthur Doerr, Captain William Grossert, Herbert Weis, Sergt. Theodore Voigt and John Novotny.  Clifford Donahue, owner-dealer from whom the new squad was purchased is at far right.