website  watertownhistory.org
    ebook  History of Watertown, Wisconsin
        Chapter on Watertown Police Department
Marlyn K. Mann
1922 - 1971
Chief Mann Takes Life Early Today
03 09 1971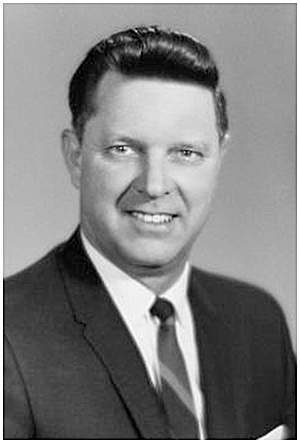 Marlyn K. Mann, 48, Chief of the Watertown Police Department, took his own life early today.  The death which was due to a self-inflicted gunshot wound to the head, occurred at about 2:25 a.m. in front of the Alderman Herbert Guetzlaff home, 1014 South Tenth Street.  Mann was rushed to the Watertown Memorial Hospital by the Meyer and Son Ambulance Service after police were called to the scene by the Guetzlaff's, but he was pronounced dead on arrival.
Inspector Clarence Tessmann will act in the position of chief until a successor is named.
Mann, a member of the Watertown Police Department since Aug. 1, 1950 was named to the position of chief on March 1, 1966.  He replaced Herbert Vehlow who retired Jan. 24, 1966.
Funeral services will be held Friday at 2 p.m. at the Schmutzler Funeral Home with the Rev. Robert Tully officiating.  Interment will be in Glenview Memorial Gardens, Ixonia.
Friends may call to pay their respects Thursday from 3 to 9 p.m. and Friday up to the time of services. The casket will not be open.
Military rites will be performed at the gravesite and will be under the auspices of the local American Legion Post.
The chief was born July 30, 1922 in Waupun, son of Mr. and Mrs. O. W. Mann.  He lived most of his life in Watertown.
On March 30, 1946 he was married to the former June Dittrich in Sheboygan.  He is survived by his wife, June, three daughters, his mother, three brothers and two sisters.
The chief was a member of the First Congregational United Church of Christ, the International Association of Chiefs of Police, the Wisconsin Chiefs of Police Association, and Pitterle-Beaudoin Post 189, American Legion.  He was a veteran of World-War II.
Cross Reference:
FUNERAL CARD
<![if !vml]>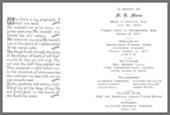 <![endif]>
MANN HOME
<![if !vml]>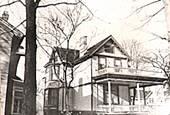 <![endif]>  
<![if !vml]>

<![endif]>
History of Watertown, Wisconsin