website† watertownhistory.org
††† ebook† History of Watertown, Wisconsin
Victor Krueger
1909 Ė 2003
Vicís Tap
600 N Second
<![if !vml]>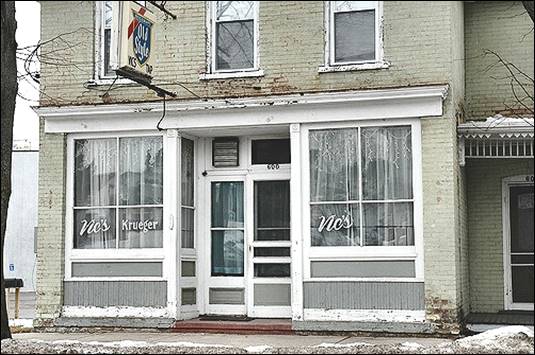 <![endif]>
Victor J. Krueger, 93, of 602 N. Second St., died Jan. 25, 2003, at Beverly Healthcare.
Funeral services was held at St. John's Lutheran Church with the Rev. John Boehringer officiating.† Burial was in Lutheran Cemetery with military graveside rites conducted by the Watertown Veterans Council.
The Hafemeister Funeral Home was in charge of arrangements.
He was born March 9, 1909, in Watertown, son of Albert and Bertha (Luedtke) Krueger.† He was a well-known tavern keeper who operated Vic's Tap at 600 N. Second St. for many years.
<![if !vml]>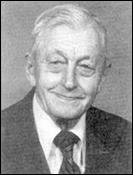 <![endif]>He grew up in Watertown and attended St. John's Lutheran Grade School.
His parents bought the grocery store (was Henry Biefeld Grocery in 1892) in 1903 where Vic's Tap was located.† His father was a sexton at Lutheran Cemetery while his mother operated the store.† They converted the business to a tavern in 1923.
He had been employed at Holland Furnace Company prior to helping his mother with operation of the family tavern starting in 1929 during Prohibition after his father died.
He was a veteran of World War II, serving in the U.S. Army in the South Pacific from 1942 to 1945.† He entered the U.S. Army on active duty on July 15, 1943.† He took his basic training in Massachusetts, Florida and at Fort Ord, Calif., before being shipped to the Southwest Pacific area where he saw action in the Bismarck Archipelago, Southern Philippines, New Guinea and Borneo.† He was awarded the Good Conduct Medal, Asiatic-Pacific Theater Medal, Philippine Liberation ribbon, Bronze Arrowhead, Presidential Unit citation, six battle stars and Victory Medal.† He attained technician fifth grade prior to his leaving the Army on Dec. 30, 1945.† He returned to Watertown where he again helped his mother with the family tavern which later became Vic's Tap.† He retired on June 30, 1998, at age 89.† He had been a resident of Beverly Healthcare since Dec. 7, 2000.
He held one of the first federal bar licenses in the state of Wisconsin after Prohibition ended.† The license was taken out in 1933 when Krueger was 24 years old.† He held the oldest city license, called a "soda" license, which he took out in 1930 during Prohibition, when he was 21 years old.
He was married to the former Pearl "Mickey" Haack in 1938.† She preceded him in death in 1952.† He married the former Francisca (Lopez) Ramirez on March 9, 1964.† She preceded him in death on July 26, 1980.
He was a member of St. John's Lutheran Church, Izaak Walton League, Veterans of Foreign Wars and American Legion Post 189.† He enjoyed playing poker, and during his younger days he was an avid hunter and fisherman.† He was a well-known personality in Watertown through his interest in sports and local history.† He was also well known for his ability to train dogs to retrieve golf balls.
At the time of death he was survived by one sister, Mabel Doege of Watertown; and many nieces, nephews and other relatives.
He was further preceded in death by his parents; two sisters, Hattie Bodner and Flora "Cookie" Jine; and three brothers, Edgar, Harold and Albert Krueger.
1952
<![if !vml]>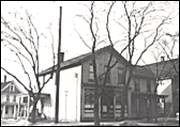 <![endif]>†††††††††††††††† <![if !vml]>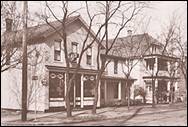 <![endif]>
<![if !vml]>

<![endif]>
History of Watertown, Wisconsin