website† watertownhistory.org
†† ebook† History of Watertown, Wisconsin
†††††† This file part of History of Watertown, Wisconsin, an online ebook
Kernís Menís Shop
106 E. Main Street
114 E. Main Street
107-109 E. Main
John H. Bloedorn
1933
KELLEY & METZGER, Previously at this location
<![if !vml]>

<![endif]>††††††† Kelley & Metzger, opening of
1938†††††† KERNíS BUSINESS launched at 106 Main Street
1944
1945†††††† Moved to 114 E Main
1946
1957c
114 E Main, 1950s-70s city assessor form, WHS_006_016a
114 E Main, 1950s-70s city assessor image WHS_006_016a
1963
10 17†††††† Kernís Menís Shop, 114 Main Street, is observing its 25th anniversary of business in Watertown.† The event is being marked by an anniversary sale which gets underway on Thursday. Ray Kern, proprietor of Kernís Menís Shop, launched his business at 106 Main Street in 1938.† He opened his store in the former location of Kelly Metzger, and continued in that location until 1945, when he moved to his present location.† Before opening his own store, Kern had been associated with Jeraldís, a chain store with headquarters in Saginaw, Mich.† He served this firm as supervisor and real estate representative, and also had been manager of the companyís store in Watertown.
1964
08 28†††††† Kern's Men's Shop (Smart Clothes for Men) will move to its newly remodeled store at 107 Main Street over the weekend and will be closed all day Monday, opening in its new location on Tuesday, it was announced this morning by Ray Kern. †Kern's, which already has the largest stock in this part of the state, is increasing its stock on an even larger scale, now that the new store affords greater opportunities to display and maintaining merchandise.† The store has also added a line of Ladies Pendleton Sportswear.
09 09†††††† Kernís Menís Shop which until recently was located at 114 Main Street, and which has now moved to its new enlarged and remodeled store building at 107 Main Street, will hold its grand opening there on Thursday, Friday and Saturday of this week.† Ray Kern, owner and operator of the business, now in its 20th year, made the announcement today.†† WDT
1976
<![if !vml]>

<![endif]>††††††††††††††† <![if !vml]>
<![endif]>†††
I can still hear their radio advertisement on WTTN AM radio. "Kerns K-E-R-N-S, smart clothes for men"
2015
09 17†††††† DEATH OF JOHN BLEODORN
<![if !vml]>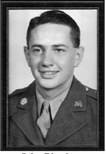 <![endif]>†††††††† <![if !vml]>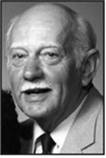 <![endif]>
John H. Bloedorn, age 92 of Watertown, passed away on Thursday morning, Sept. 17, 2015, at the William S. Middleton Memorial VA Hospital in Madison.
John Harvey Bloedorn was born on Feb. 6, 1923, in Watertown, the son of August and Marion (Harvey) Bloedorn [buried in Oak Hill cemetery].†
He attended Watertown High School until he was called by his country to serve in WWII.† John was a member of the U.S. Army, 80th Division Pattonís 3rd Army.† He was captured in France on Thanksgiving Day in 1944 and was held as a Prisoner of War in Germany for over six months.
On June 16, 1946, he married Lois Beaudoin at Immanuel Lutheran Church in Watertown.† He was employed by and eventually owned and operated Kerns Smart Clothes for Men for over 35 years.† John was a dedicated member of the Christ United Methodist Church in Watertown and served on various boards and committees.† His faith and church community was truly an important part of his life.† He was also a former member of the Watertown Elks Lodge and a life member of the Watertown American Legion Post 189, the Disabled Veteranís Association and the Ex POW Association.
John and Lois were married for 69 years.
John is survived by his wife, Lois of Watertown; four children, Diane (Dr. Roy) Nakayama of Honolulu, Hawaii; Peggy (Robert) Michalski of Gilbert, Ariz.; Jane Sweeney of Watertown and Bruce (Kay) Bloedorn of Kenosha; eight grandchildren, Melissa Sweeney, Nic Sweeney, Sarah (Aaron) Kliner-Sweeney, Katelyn (Cole) Meyers, David (Trisha) Nakayama, Dr. John (Marissa) Nakayama, Brooke Bloedorn and Noah Bloedorn; six great-grandchildren, nieces, nephews, other relatives and friends.
<![if !vml]>

<![endif]>
History of Watertown, Wisconsin