website  watertownhistory.org
 ebook  History of Watertown, Wisconsin
Frank James
1913 - 2009
<![if !vml]>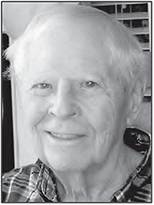 <![endif]>
Frank M. James, 95, of Watertown, passed away peacefully Friday, Feb. 6, 2009, at Altus Hospice in Atlanta, Ga.
<![if !vml]>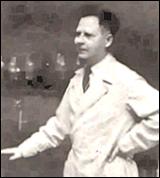 <![endif]>Funeral services will be held Saturday at 2 p.m. at the Pederson Funeral Home with the Rev. Lee Meissner of Christ United Methodist Church officiating.  Burial will take place in Oak Hill Cemetery.
Visitation will be held at the funeral home Saturday from 1 p.m. until the time of services.
Frank was born Aug. 8, 1913, in La Crosse, son of Frank Phelps and Elizabeth Meta (Oeltjendier) James.  He was a 1931 graduate of La Crosse Logan High School and a 1935 graduate of the University of Wisconsin-La Crosse.  He married LaVon "Bonnie" Elder of La Crosse on Sept. 5, 1935.  They moved to Watertown in 1944, where he taught chemistry for 31 years at Watertown High School, retiring in 1975.  For the past two years he had been living with his son, Frank, in Roswell, Ga.
Survivors include two sons, Frank (Doris) of Roswell, Ga., and Charles (Barbara) of Walworth; six grandchildren; six great-grandchildren; and a number of nieces, nephews, other relatives and friends.
Frank was the last member of his immediate family.  He was preceded in death by his parents; his wife, Bonnie on April 4, 1996; one son, Dr. Ted R. James, Ph.D., on Dec. 26, 1991; and by his two older brothers, Russell and Ted.
Pederson Funeral Home Watertown is caring for the family.
BECOME A CONTRIBUTOR:
      If you would like to add content to this page, please contact the webmaster:  whs@watertownhistory.org