website† watertownhistory.org
††† ebook† History of Watertown, Wisconsin
Peter Euper Inn and Residence
Peter Euper Sr
617 S First
Peter Euper Sr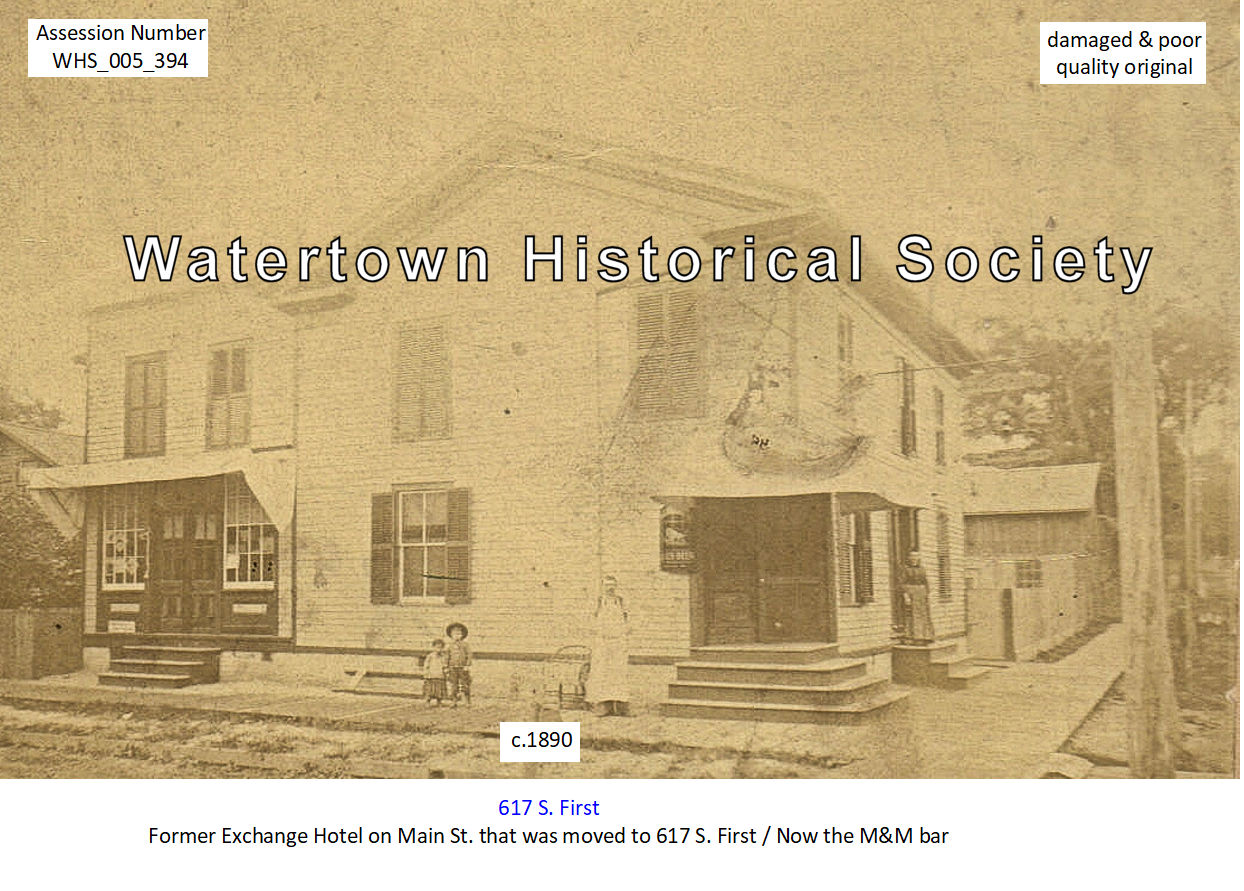 Photo of inn and residence, c1890 ††††††WHS_005_394
Building owned by Peter J. Euper, early Watertown business man.
Now the M&M bar, 617 S First, Watertown.
c.1890
Peter Euper Wood and Cool, c.1890† /† Location has to be S Water St†††††††††††† WHS_005_199
1896
06 19†††††† P. J. Euperís fine new sprinkler has arrived from Milwaukee.†† WG
1898
10 19†††††† At last night's council meeting P .J. Euper, administrator of the estate of his son, Fidelius Euper, presented a claim against the city for $5,000 damages "for the death of Fidelius Euper, on June 11, 1898, caused by the negligence of said city in leaving unguarded a dangerous pond or raceway on land owned by said city." The bill was placed on file.
c.1910
<![if !vml]>
<![endif]>††
1940s

†† Hartigís sign by door.† Service star flag on door

†† Interior of inn.† Peter Euper Jr
Peter Euper Jr
Peter Euper Jr
George Euper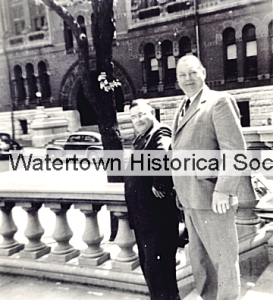 George Euper (l), Peter J Euper II (r)†† WHS_005_445
Cross Reference:
Euper, Peter J, 1890, Coal and Wood establishment, 617 S First, WHS_005_199 image
Gertrude Euper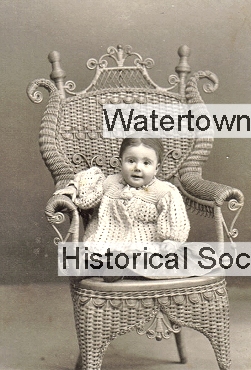 Gertrude Euper, daughter of Peter J. Euper Sr and Annetta (Mattecheck) Euper†††† WHS_005_399

History of Watertown, Wisconsin