website  watertownhistory.org
    ebook  History of Watertown, Wisconsin
Powers Inn
Watertown Inn
Elias Inn Supper Club
200 North Second
Built in 1933 (1953 city assessor notation)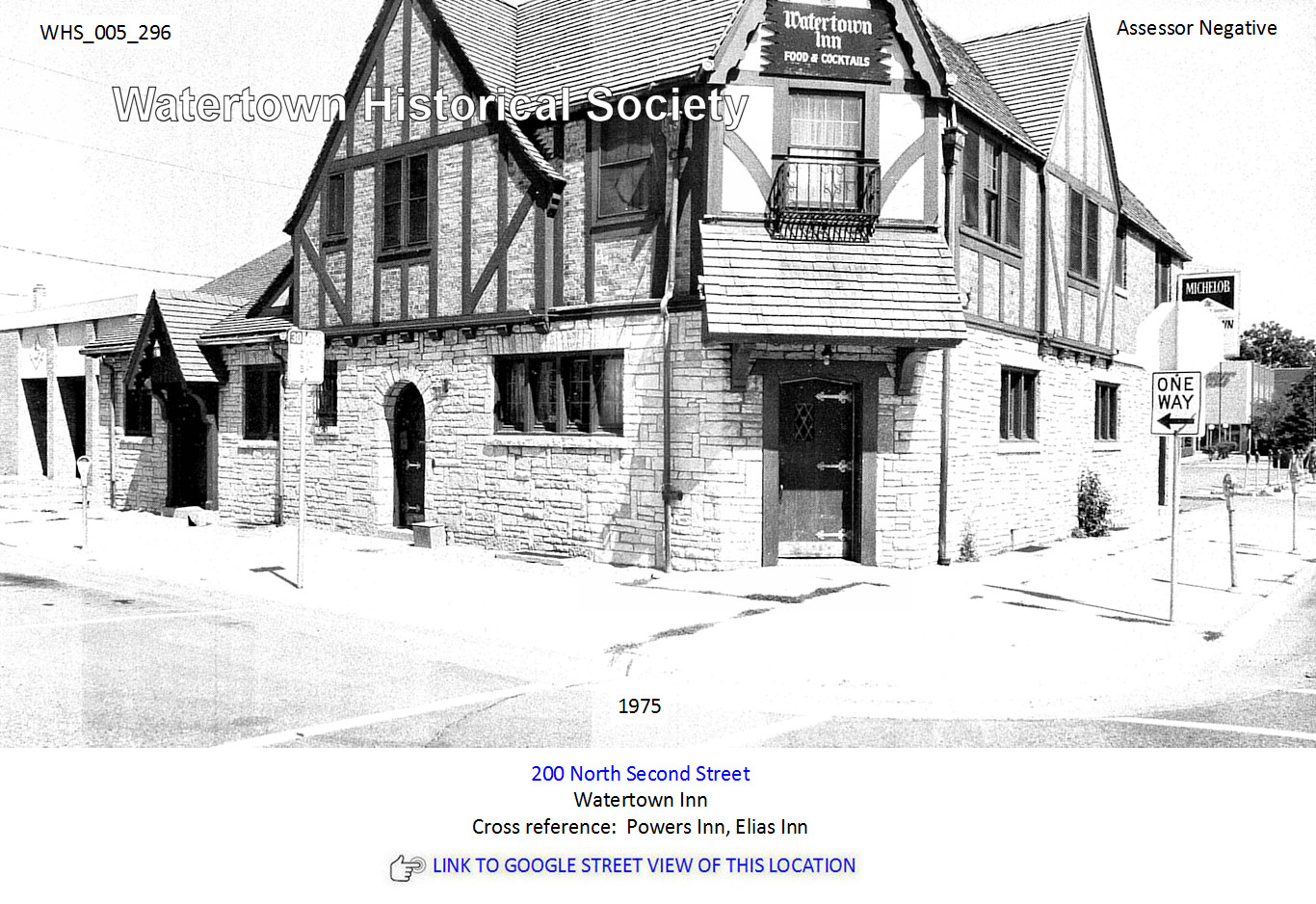 Powers Inn
Watertown Tribune, 07 11 1935
New Tavern to be opened by Powers at Pipersville Soon
Watertown's famous Powers Inn will have a "kid sister" establishment at Pipersville within a week, Ray Powers announced here yesterday.  The new tavern, which will also bear the Powers name, famous as a hostelry and bar, will occupy the same building as that known to the Pipersville community for some time.
Extensive modernization and considerable redecorating has been necessary, delaying the opening of the new place a week, as it was originally scheduled to open last Sunday.  Among the many improvements and changes will be a new and attractive barroom and a commodious dance floor.  The Pipersville place will feature the same type of drinks and lunches as are now being served at the attractive Watertown Inn, which weekly attracts hundreds of out-of-town visitors to the city.
A feature recently introduced to the Powers Inn on Sunday nights is the weekly "Community Sing", in which guests of the Inn are invited to participate with the orchestra in popular and old time singing.  This feature of entertainment will be officially inaugurated Saturday night.  Souvenir books of songs will be distributed to all patrons.
1953
03 20       POWERS INN / ASSESSOR PHOTO
<![if !vml]>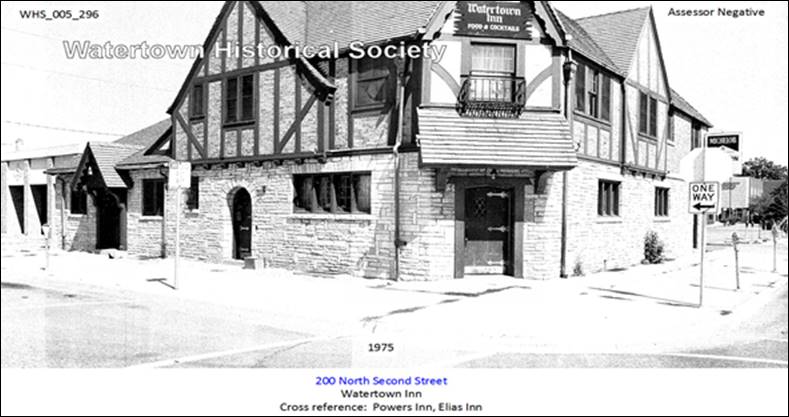 <![endif]>   Powers Inn / John Powers
1950s
FAIR DAY Held on N Second St. in area of Memorial Park and Powers Inn
<![if !vml]>

<![endif]>   Powers Inn in background
1975
<![if !vml]>

<![endif]>  

History of Watertown, Wisconsin