website  watertownhistory.org
 ebook  History of Watertown, Wisconsin
Dobler Home
821 Cole St
Cross Reference:  812 Cole, 1913, John Dobler, milk dealer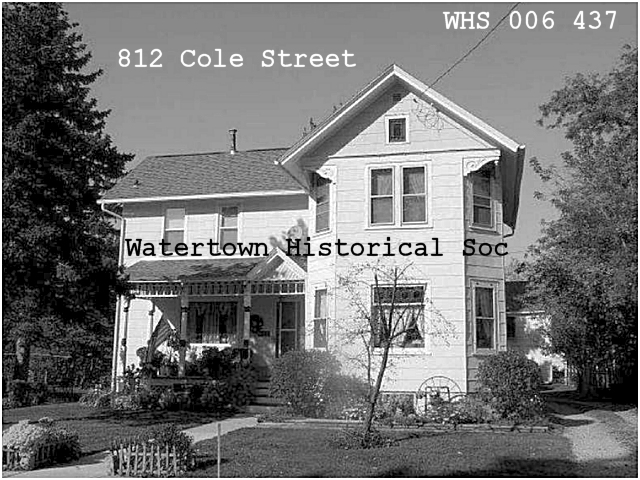 2010
The Victorian home of Jim and Heidi Braughler at 812 Cole St., was one of six homes featured during the 17th annual Parade of Homes on Dec. 5, 2010.
The Braughler's Victorian home which was built around 1890.
The Braughler home is referred to as the "Bs' B & B" by many of the missionaries, families and friends from Calvary Baptist Church and Maranatha Baptist Bible College, where Jim and Heidi have taught or been actively involved since graduation from Maranatha.
The large, two-story, yellow Victorian house has some original woodwork, a stained glass window and a two-story carriage house complete with drop floors, oat bins and painted dates throughout the second level.
One of the guest rooms, referred to as the Pennsylvania Room, focuses on Jim's hometown of Indiana, Pa., famous as the childhood city of Jimmy Stewart.  This room theme matches the theme of the 2010 parade, "It's A Wonderful House."