website  watertownhistory.org
    ebook  History of Watertown, Wisconsin
Woolworth's
316-320 E Main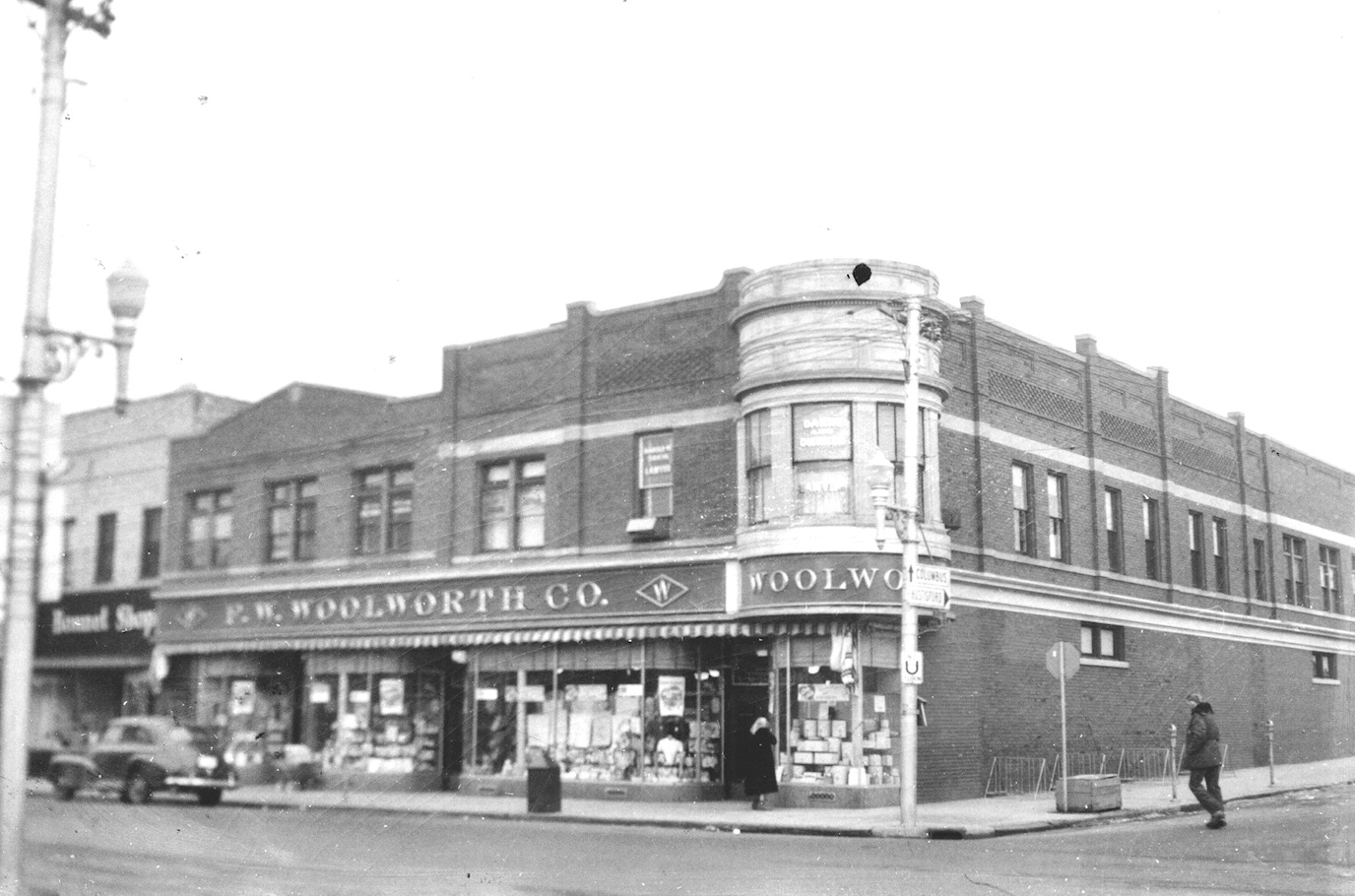 Woolworth's, 1950s, "5 cents to 1 dollar"
F. W. Woolworth Co was the original chain of five and dime stores.
1954
SISTERS OF THE SWISH, STAFF OF WOOLWORTHS, 1954 Centennial Celebration
<![if !vml]>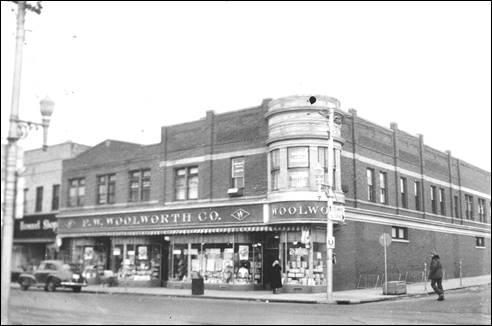 <![endif]>  
Carol Loeder, Nancy Doubleday Griep, Gladys Koehler, Esther Block, Lenore Kegler, Merla Stark Frannk, Dorothy Munzel, LaVern Jine, Lorraine Guenterberg, Betty Scharp Hall, Margaret Schlueter, Clara Roth, Alta Hardtke, Ruth Flath, Patricia Behling Peterson, Viola Wahl, Rosemary Korban, Verona Martin, Betty Schwenkner Kofler, Audrey Fuchs Zautner, Helen Prentiss, Laverne Thelke Neis, Pauline Scharp Reith, Hidegard Scharp Raabe Kajewski, Carol Buss Bergdoll, Rita Maron, Iris Grulke, Beverly Stafeil Ruehlow
1962
04 02       GRAND OPENING FOLLOWING REMODELING
The F.W. Woolworth Co. store in Watertown, located at 312 Main Street, announced plans for its grand opening following an extensive remodeling and major improvement program which has been underway for several months. The grand opening will run for four days, according to Gordon J. Conard, the manager. The store features all new counters, a new tile floor, new fluorescent lighting, air conditioning and a new 25-stool luncheonette.
1975
12 05          WOOLWORTH BUILDING IS SOLD
The Woolworth Building, 320 Main Street, has been sold and will be occupied by Royce Fabrics following a complete remodeling.
Royce Fabrics, owned and operated by Royce Rowedder, will move from its present location in several months when the remodeling project is completed.
When completed the new store will be one of the largest fabric facilities in southern Wisconsin and will feature expanded areas for fabrics, art needle work, yarns and sewing machines.
Royce Fabrics stores are also located in West Bend, Fort Atkinson and Hartland.  The Watertown store was opened in February of 1969 and was the original store.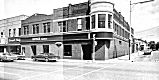 Royce Fabrics, 1975
Cross references:
LaVerne J. Jine (Bergdoll) [1928-2009] worked at F. W. Woolworth's as the manager of the lunch counter
Lunch counters.  Ruth Sellnow, longtime Watertown resident, has written a remembrance of growing up in Watertown:  Lunch counters, were once great places, to eat in downtown Watertown.  The counter at Woolworths had club sandwiches., BLTs and a multi-layered devil's food cake with a white sea-foam frosting, that were all favorites.  The Kresege store counter survived even longer with the usual staples of lunch counter fare and coffee.  It brought people together for food and conversation.

History of Watertown, Wisconsin