website  watertownhistory.org
    ebook  History of Watertown, Wisconsin
Wiens Brush Factory
c.1875
JOHN B. MAY PHOTO
<![if !vml]>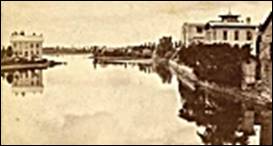 <![endif]>  
c.1890
<![if !vml]>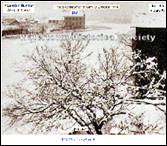 <![endif]>  
1905
09 13       COMPANY SEEKS EMPLOYEES
There is considerable idle capital in this city which might be profitably invested in the erection of dwelling houses for rental purposes and the city benefited by an increase of population and trade.  Only recently, the A. R. Wiens Brush company lost two of its high salaried employees because they could not secure houses in which to live with their families.  The same company has an opportunity to secure a large contract involving many thousands of dollars which would add at least a half more to its operating force, but the company hesitates to take the contract for fear of failure to secure expert workmen.  Some idea of the benefit to the city may be gained from the fact that the A. R. Wiens Brush company pays out $2,000 monthly in wages which would be increased a half more if there were dwellings for the housing of workmen.  As has already been said, there is much idle capital in this city which could be made to pay a good dividend if used as has been suggested, and there should be a loosening up of the purse string and a little local civic pride demonstrated.   WR
09 20       SPEAKING OF BUSY MEN
A. R. Wiens of Milwaukee, president of the A. R. Wiens Brush Co., was in the city Tuesday looking after matters at the factory and as busy as a ward politician at a municipal election.
10 18       Quite extensive improvements are in progress at the flouring mill of the R. P. Koenig & Co., on S. First Street.  A concrete flume, 140 feet in length, is being constructed to replace the old flume which is going to decay.  A box flume is being constructed to convey water to the A. R. Wien's Brush factory.  The improvements indicate that the Koenig Co. and the Brush factory are prospering.
1908      60 inch and 30 inch turbines
The lower dam [Globe Mill dam] was reconstructed three or four years ago, the present concrete dam replacing an old style timber structure . . . On the left bank are located the R. P. Koening Company flour mill and the A. R. Wein Brush Company factory with an installation of 60 inch and 30 inch turbines respectively.
1909
04 02       Koenig & Co. Win Case.  In the county court at Jefferson last Friday R. P. Koenig & Co. won their case against the A. R. Wiens Co. and were awarded damages of $98.16.  Repairs were made in the mill race on the east side and Koenig & Co. claimed the defendants should pay a certain percentage of the costs.  Otto C. Hahn appeared for the plaintiffs and Kading & Kading for defendants.    WG
1912
05 16       Wiens Brush Factory Sold
At sheriff's sale Tuesday afternoon the A. R. Wiens Brush Company factory on First Street was sold.  Nathaniel Greene of Milwaukee bid it in for the sum of $9550.  It is probable that it will be occupied by another factory in the near future.   WG

History of Watertown, Wisconsin