website  watertownhistory.org
    ebook  History of Watertown, Wisconsin
Earl R. Nienow
1930 – 2009
<![if !vml]>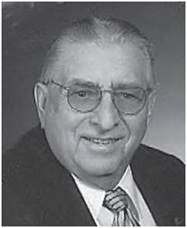 <![endif]>
Earl R. Nienow, 78, of Watertown, passed away peacefully on Monday morning, June 29, 2009, at Marquardt Memorial Manor in Watertown.
Funeral services will be held on Thursday at 11 a.m. at Christ United Methodist Church in Watertown with the Rev. Lee Meissner officiating.  Burial will be in Glenview Memorial Gardens, Ixonia.
Relatives and friends may call at the Hafemeister Funeral Home on Wednesday from 4 to 8 p.m.  A Service of Tribute will be conducted by members of the Watertown Moose Lodge No. 830 at 7 p.m.  There will also be a visitation at the church on Thursday from 10 a.m. until the time of the service.
Memorials, if desired, may be directed to Christ United Methodist Church or the charity of one's choice.
The family appreciates the compassionate care Earl received from Marquardt Memorial Manor and Marquardt Hospice.
Earl was born on Sept. 12, 1930, in Watertown, son of Robert and Lillian (Meyer) Nienow.  He attended Watertown High School and was a member of the Wisconsin National Guard 32nd Division.
On June 4, 1955, he married the former Janice Stark at Trinity Lutheran Church in Watertown.
Earl had been employed by Meyer Hearse and Ambulance in Watertown and by the city of Watertown as a firefighter for 29 years, retiring in 1986 as a lieutenant.  He owned and operated Nienow Locksmith in Watertown for over 40 years.
Earl was a lifelong member of Christ United Methodist Church in Watertown, serving as head usher and a member of various boards and committees.  He was also a member of the Watertown Moose Lodge No. 830 for many years and served on the Zoning Board of Appeals for the city of Watertown.  Earl enjoyed football, baseball and NASCAR racing.
He will be sadly missed by those who knew and loved him.
Earl is survived by his wife, Janice of Watertown; and a son, Richard (Ann) Nienow of Watertown.  He is also survived by two grandsons, Michael Nienow and Mark Nienow, both of Watertown; nieces, nephews other relatives and friends.
He was the last member of his immediate family.
Earl was preceded in death by his parents; a grandson, Jason Nienow in 1985; and two sisters, Harriett Luck and Rose Joyce.
Hafemeister Funeral Home 611 E. Main St. Watertown
Cross References:
Zehren, Paul:  2012, Obit, Nienow Locksmith, Paul's Locksmith, 02 02 12
Nienow Locksmith:  2012, Paul Zehren, obit, former owner, 02 02 12
Paul's Locksmith:  2012, Paul Zehren, obit, former owner, 02 02 12, formerly Nienow Locksmith
<![if !vml]>

<![endif]>
History of Watertown, Wisconsin