This file part of www.watertownhistory.org website
Miscellaneous set
History of Milwaukee, City and County, Volume 2, William George Bruce, S. J. Clarke Publishing Co, Chicago, 1922.
Frank J. Boehm, assistant secretary and assistant treasurer of The Milwaukee Electric Railway & Light Company, is a native of the city in which he resides, his birth having here occurred August 11, 1866.  His parents, Frank and Katharine Beringer Boehm, were natives of Germany and the latter came with her parents to the United States from Luxemburg in 1856 the family home being established on a farm in Washington county, Wisconsin, where they resided for a number of years. 
Frank Boehm crossed the Atlantic when a youth of eighteen years his parents coming to the United States about 1860.  The son however was obliged to remain in his native land to serve out an apprenticeship as a weaver and when this was completed he followed his father and mother to the new world, joining them in Milwaukee.  Here he found it impossible to obtain employment as a weaver and chose for another calling, the cigar trade, working for Nic Simon in the old St Charles Hotel.  He remained with Mr. Simon for eighteen years and on the expiration of that period engaged in business on his own account as a cigar manufacturer, continuing active in that field until his death, which occurred in 1906.
Frank J. Boehm was educated in St Anthony's School, from which he graduated with the class of 1879.  He then entered upon and concluded an apprenticeship in his father's shop in order to learn the cigar business.  On the 6th of February, 1882, he secured a position with the Milwaukee City Railway Company as office boy and has been in the service of the corporation ever since or for a period of forty consecutive years,  there being no break in his service in all this time.  He is one of the oldest active employees of the corporation today and has always been in the accounting and financial department, having served as clerk bookkeeper and in other capacities.  In 1906 he was appointed assistant secretary and assistant treasurer which position he has since filled with entire satisfaction to the company.  There have been various changes in the name of the company since Mr. Boehm entered upon his initial connection with the enterprise, but through all the changes in name and ownership he has remained contributing of his time service and ability to the upbuilding of the company and his faithfulness and his integrity as well as his capability have ever stood as unquestioned facts in his career. 
He became the first president of the Veterans Association of the Milwaukee Electric Railway & Light Company and Associated Companies.  Members of this organization must have had at least twenty years of service to become identified therewith.  Mr Boehm is also the secretary and treasurer of the Wisconsin Gas & Electric Company, an associated company of The Milwaukee Electric Railway and Light Company, which owns the gas works in Racine and Watertown and does an electric lighting business in the city of Kenosha and in the rural districts of Racine and Kenosha and various other municipalities in the State of Wisconsin. 
He is today one of the prominent figures in connection with the electrification of transportation lines and business interests in southern Wisconsin.
In 1914 Mr. Boehm was married to Miss Cecelia Broenen of Milwaukee and they are parents of a daughter Catharine Dolores.  For a period of fifty five years Mr. Boehm has lived in the city of his nativity watching with interest its development and progress and contributing in many substantial ways to its growth and improvement. 
That his has been a well spent life is indicated in the fact that many of his staunchest friends are those who have known him from his boyhood to the present time.
The Wisconsin & Southern Railroad
Watertown Daily Times, 10 08 2000
You've got to feel it to understand it.  Dodge County Board members got the feel of Wisconsin & Southern rails earlier this week, as they joined other representatives of the Eastern Wisconsin Counties Railroad Consortium on a track tour hosted by W & S President Bill Gardner.  Gardner and his assistant, Ben Meighan, met 22 passengers at Utley Quarry, on the Grand River near Markesan.  They escorted them from a bus onto the waiting William B. Strong, a theater car borrowed from the Burlington Northern & Santa Fe.  The William B. Strong featured a 9-foot by 5-foot rear window - complete with wipers.  Passengers seated on five tiers rising toward the front of the car could see where they'd been, but could not see where they were going.
Exercises by High School Students
Watertown Democrat, 07 03 1879
Watertown High School--An Immense audience assembled in the Turner Hall, last Thursday evening, to witness the exercises performed by the pupils of the Watertown High School.  After the introductory address by Sup't Ninnam, the pupils proceeded to read their essays, which were on the whole well and carefully prepared.  The most pleasing feature of the exhibition was the singing.  And this the pupils acquitted themselves splendidly, their voices are well trained, proving conclusively that the teachers who have them in charge know how to put them through a proper course of discipline.
History of Milwaukee, City and County, Volume 2, William George Bruce, S. J. Clarke Publishing Co, Chicago, 1922.
W.H. Graebner is well known in business circles of Milwaukee as a representative of insurance and loans and is also identified with public interests as a member of the board of administration of Milwaukee county.  He was born near Detroit Michigan April 2, 1854, and is a son of J.H. Ph and Jacobine Denninger Graebner, who were natives of Germany.
The father came to the United States in 1847 at the age of twenty eight years with a number of Franconian emigrants, being their pastor and leader.  He established the colony of Frankentrost in the primeval forests of Michigan near Saginaw.  The mother crossed the Atlantic in 1831 with her parents when less than a year old.  The family home was established in Monroe, Michigan.  The Rev. Mr. Graebner was one of the first members of the Lutheran Synod of Missouri and he occupied only three charges during the entire period of his active ministry covering fifty years, these being at Frankentrost, Detroit, and St Charles, Missouri.  He died in Saginaw Michigan at the age of seventy nine years while his wife passed away in Columbia City, Indiana, at the age of eighty four years.
W. H. Graebner was educated in the public schools of St Charles, Missouri, and in the Lutheran Normal School near Chicago.   At the age of eighteen years he took up the profession of teaching which he followed for nineteen years spending six years in Bay City, Michigan, and thirteen years as principal of St. Peter's School of Milwaukee.  In 1891 he was appointed on the state board of control by Governor Peck and filled that position until 1895, when he engaged in the insurance and loan business in which he has continued.
At the same time Mr. Graebner has been active in public office.  In fact throughout his life he has served his fellow townsmen in many positions and has been most loyal to the trust reposed in him.  In 1898 he was elected alderman from the eighth ward of Milwaukee and filled the position until 1902.  He was also city treasurer from 1902 until 1908 or for a period of three terms.  He was reappointed on the state board of control in 1909 by Governor Davidson and occupied the office for ten years or until July, 1919.  He received appointment as a member of the Milwaukee county board of administration in 1920 and is the incumbent in that position.  In every office in which he has served he has made it his purpose to study thoroughly the duties and responsibilities thereof and the possibilities for improvement and his efficiency has been attested by all who have known aught of his career.  At the same time he has carefully and wisely directed his activities in the field of business and is today a well known figure in insurance circles having been secretary of the Badger Mutual Fire Insurance Company since its organization in 1887.
On the 23d of May, 1875, Mr. Graebner was married to Miss Thekla Sulzer a native of Milwaukee and they have become the parents of seven children:  Clara at home; Lydia Benson; Agnes at home; George, an attorney at law of Milwaukee; Herbert, a practicing physician of New York City; Adele, the wife of Harry Cochrane also of New York; and Jennie, the wife of B. E. Brown of Milwaukee.
Mr. Graebner has always been deeply interested in music and has been one of the board of directors of the A Capella chorus of Milwaukee which has already celebrated its twenty fifth anniversary.  Along many benevolent and charitable lines Mr. Graebner has been particularly active and is an earnest and untiring worker for the church.  He is the president of the Concordia Mutual Aid Society the president of the Milwaukee Mutual Aid Society and has filled many offices in the church acting as secretary of the board of trustees of the Wisconsin synod and is general treasurer of the Evangelical Lutheran Joint synod of Wisconsin and other states.
He is also a member of the board of trustees of the Northwestern College of Watertown, Wisconsin, with which he has been thus identified for twenty six years and has been a member of the board of directors of the Northwestern Publishing House.  He is likewise serving on the board of directors of the Lutheran Children's Home Society and he is a member of the board of directors of the Lutheran Home for the Aged.  The Wisconsin branch of the American Lutheran League has elected him to its presidency and he is one of the directorate of the American Lutheran Association and many other organizations which have to do with the growth and progress of the denomination and its practical Christian activity. 
He is likewise a member of the Old Settlers Club and the South Side Old Settlers Club and is an earnest and untiring worker in all those things which make for good in the life of the individual and in the community at large.
Abraham Lincoln said "There is something better than making a living, making a life" and this principle has ever been a dominant factor in the career of W. H. Graebner.
Stained Glass Window Repair
Watertown Daily Times, 10 25 2000
The heart of a church is its parishioners, but the beauty of the building shows the pride and commitment of all who worship there.  At St. Bernard's Catholic Church, much of its beauty shines through its large stained glass windows which have been refurbished to ensure their enjoyment for future generations.  After 14 years, the stained glass window repair project has been completed, with 30 windows restored.  "I have been very impressed that this project has been completed in this short a time," said the Rev. Thomas Marr, pastor of St. Bernard's.  "I never expected this to happen this quickly. It is a wonderful accomplishment."
Boys at Night
Watertown Democrat, 12 20 1860
Here is a short paragraph, floating around in the papers, containing a hint that some parents in this city might improve without injury to a large number of boys running loose about our streets before as well as after sundown:  "The practice of allowing boys to spend their evenings in the streets is one of the most ruinous, dangerous things possible.  Nothing so speedily and surely marks their course downwards.  They acquire, under the cover of night, an unhealthy state of mind, vulgar and profane language, obscene practices, criminal sentiments, and lawless, riotous bearing.  Indeed, it is in the streets, after nightfall, that the boys generally acquire the education and capacity for becoming rowdy, dissolute, criminal men.  Parents, do you believe this?  Will you keep your children at night and see that their home is pleasant and profitable?"
Watertown Daily Times, 10 27 2010
<![if !vml]>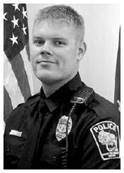 <![endif]>The Watertown Police Department has hired Jonathan Wehner as a police officer.
Wehner, who was hired to fill a vacancy in the department, is currently assigned to the local field training program for four months.  After successful completion of the field training program, Wehner will be assigned to one of the three shifts in the patrol division.
Wehner, 28, was in the United States Marine Corps for six years before he was honorably discharged in January of 2010.  He has most recently worked at Professional Lawn Maintenance and the YMCA at HAWC.
Wehner, a graduate of Watertown High School, attended Madison College while pursuing an associate degree.  He graduated from Waukesha Area Technical College's Basic Law Enforcement Academy in December of 2009.
School-Related Assignments / D.A.R.E
Watertown Daily Times, 09 02 2010
Watertown police Chief Tim Roets has announced two new school-related law enforcement assignments.
Stacy Schroeder is the department's new D.A.R.E./crime prevention officer and Officer Dave Gilbert has been selected as the next school resource officer.
In her new role, Schroeder will be teaching the D.A.R.E. curriculum at Watertown elementary schools and serving as a crime prevention specialist.
Gilbert will be assigned to Watertown High School and Riverside Middle School.  Gilbert's move is a four-year commitment and a natural progression from his many years of teaching D.A.R.E.
Watertown Daily Times, 11 02 1960
The grand opening of the new Highway 16 Furniture Store, located one and one-half miles east on highway 16, will be held Friday, Nov. 4, from 9 a.m. to 10 p.m., it was announced today by Robert C. Rausch, owner and manager.  The public is invited to attend the opening.  The store is featuring all new merchandise of brand names.  The business was formerly known as S & R Furniture, located at 212 South First Street.
Ward's Cards, Candies and Gifts
Watertown Daily Times, 10 14 1960
A new store in Watertown's business district is scheduled to open on Saturday.  The store, Ward's Cards, Candies and Gifts, is located at 300 Main Street.  Owner and operator is Mrs. Dorothy R. Ward.  The store has been completely redecorated.  Mrs. Ward will carry a complete line of Andes Candies, including package, bulk and hard candies.  The Hallmark line of greeting cards, gift wrappings, etc., will be featured. Imported gifts of all varieties will be sold.
Watertown Daily Times, 03 14 1967
The Candle-Glo Motel, 1200 North Fourth Street, located at the highways 109 and 16 bypass, is presently in the process of adding 10 additional units to the motel.  When completed there will be 22 units.  Mr. and Mrs. Al Opp, owners and operators of the Candle-Glo, also announced that they are adding another large dining room to the restaurant including facilities for cocktails.  Plans also include the extension of their living quarters with the construction of an apartment for their son-in-law and daughter, Mr. and Mrs. Donald Thurow and family, who plan to move here from Oconomowoc.  Mrs. Thurow will assist her parents in the operation of the business.
______ More on Candle Glo Motel  ______
Watertown Daily Times, 10 14 1985
Fire officials say the cause of a fire which damaged the restaurant at the Candle Glo Motel, 1200 North Fourth Street, Wednesday night may never be determined.  Watertown Fire Chief Donald Asmus, who investigated the blaze with the State Fire Marshal, classified the cause this morning as "undeterminable."  Asmus said it was unlikely foul play was involved.  Firemen responded to a report of smoke coming from the kitchen of the restaurant at 8:10 p.m.  The fire was discovered by the owner of the motel, Irene Thekan, who was in the basement doing her laundry.
______ More on Candle Glo Motel  ______
Watertown Daily Times, 01 15 1989
The Candle Glo Motel, 1200 N. Fourth St., now shines with a fresh new look after extensive refurbishing by its owners.  An open house will be held at the motel Saturday from 1 to 4 p.m. to give the public an opportunity to tour the facility.  The Stratman family has been working on redecorating all 12 units since purchasing the motel in April of 1988. The motel, located at the intersection of North Fourth Street and the Highway 16 bypass, has remained open during the remodeling.
Thomas L. Smith
History of Milwaukee, City and County, Volume 2, William George Bruce, S. J. Clarke Publishing Co, Chicago, 1922.
Thomas L. Smith one of the prominent mechanical engineers of Wisconsin was long identified with manufacturing interests in Milwaukee particularly in the metal trades.  While he achieved a large measure of personal success his labors were of a character that contributed greatly to the progress and upbuilding of the community.
Mr. Smith was born in Bolton, England on June 6, 1855.  His surname was appropriate as he came of a family of metal workers many of whom were employed in the Musgrove Works in Bolton.  Mr. Smith was only four years of age when brought by his parents to Milwaukee where his father secured a position in the car repair shop of the Milwaukee road.  His early education was acquired in the parochial school of St James Episcopal church. 
When still a young lad his parents moved to Watertown, Wisconsin, where his father operated a machine shop and foundry.  In that establishment Thomas L Smith learned the machinist's trade early, displaying marked skill and ingenuity in mechanical matters.  In 1873 although he had had no high school training he decided to take a collegiate course in mechanical engineering.  He entered Iowa State College at Ames and graduated in 1877 with the highest scholastic record of any Ames student up to that date, including fifteen grades for full terms.  During his course he served as one of the instructors in the college machine shop and earned a sufficient sum to pay his tuition and meet all the expenses of his college course. 
Mr. Smith was but twenty two years of age when he graduated.  Immediately afterward he was appointed instructor in mathematics and bookkeeping retaining that position for several years.  He then went to Boston and completed his engineering education in the Massachusetts Institute of Technology.  In 1920 Iowa State College conferred upon him the honorary degree of Doctor of Engineering.
After leaving college Mr. Smith was employed several years in the engineering department of the Whitehill Sewing Machine Company of Milwaukee.  He was also identified at various times with DJ Murray Manufacturing Company of Wausau, Wisconsin, Filer & Stowell Manufacturing Company, Kempsmith Manufacturing Company, CJ Smith & Sons [now AO Smith Corporation], and Pawling & Harnischfeger. 
In the 80s Mr. Smith undertook his first independent business venture a machine shop at Reedsburg, Wisconsin.  From a financial standpoint this enterprise was not successful but during this period he invented and built the first flexible arm wood carving machine.  This invention netted Mr. Smith a profit of only five million dollars.  But that modest sum later became an important factor in building up several important industries.
In 1898 he organized and conducted a school of engineering and mechanical drawing in Milwaukee.  While thus engaged he made the acquaintance of DW Cutter of the Northwestern Tile Company, a firm engaged in the contracting business.  Concrete construction was then in its infancy.  It was through Mr. Cutter that Mr. Smith became impressed with the need for an efficient concrete mixer.  In 1899 Mr. Smith invented the Smith tilting mixer, making a working model of the proposed machine.  Its practical character appealed at once to Mr. Cutter who agreed to pay the cost of the first outfit in return for the possession and title to it.  Accordingly the first tilting mixer was built in 1900, proving to be entirely successful in both design and construction. 
Mr. Smith at once took out patents and built additional models.  The first machine was chain driven mounted on regular wagon trucks and propelled by a steam engine.  The second machine was gear driven and included several improvements on the first although the basic idea was retained.  From that time forward the success of Mr. Smith was assured.  His concrete mixer soon became known throughout the world proving to be a most efficient machine not only for mixing concrete but for mixing other materials such as the glass batch core sand fertilizers chemicals and baking powder.
A contemporary biographer writing of his business career from this time forward has said he succeeded in making an arrangement with Doelger and Kirsten machinists whereby his machines were made on credit payment being made when he received settlement from the buyer.  In this manner he built up his capital until he had enough money to organize with two cousins the Smith Machine Company which company took over the manufacture of the mixers,  They started in a small shed but soon rented larger quarters from the Grant Marble Company.  In the meantime Mr. Smith continued to conduct his own sales and finances under the name of TL Smith.
"Growth was so rapid that in 1905 Mr. Smith organized a corporation known as The TL Smith Company to handle the sales and finances.  Manufacturing was still carried on by the Smith Machine Company until The TL Smith Company took over the Smith Machine Company and the Wisconsin Foundry Company, a subsidiary company which had been furnishing grey iron castings to the Smith Machine Company.  Summarizing the growth of the business Mr. Smith started in 1900 with a capital of about five hundred dollars while in 1921 The TL Smith Company had assets of over one million two hundred thousand dollars
"The TL Smith Company represents only one of Mr. TL Smith's successful business ventures.  In 1905 Mr. Smith purchased a controlling interest in the Sterling Wheelbarrow Company, then a small struggling concern on the verge of bankruptcy.  He applied his energies and ability to that business until it finally developed into the largest and most successful of all his holdings.  The Sterling Wheelbarrow Company is a veritable monument to the courage persistence ability and steadfastness of purpose of Mr. TL Smith. 
His third important business venture was in the field of rock and ore crushing machinery.  In 1906 he organized the Smith & Post Company now the Smith Engineering Works of Milwaukee.  He built a factory and took over the manufacture and sale of gyratory crushers under the Symons patents.  The original machines were not successful and the concern encountered many difficulties.  But year after year Mr. Smith worked away with this company improved the product designed new models and finally brought it to the point of success.  He lived to see this company on a sound successful and profitable footing with exceptionally good prospects for a large and successful future.
Shortly after leaving college Mr. Smith married Anna A Shillcox of Watertown, Wisconsin.  The union was a long and happy one. Three sons and one daughter were born to them.  Mr. Smith died April 29 1921 leaving his three sons to carry forward the enterprises which he founded.
Mr. Smith was not only a most prominent and successful business man but was the possessor of all those qualities which men most admire in their fellows.  He held to high standards and ideals.  No good work of charity or religion sought his aid in vain.  He was a most faithful follower and exemplar of Masonic principles and was equally consistent as a member of St. James Episcopal church in which he took a most active and helpful part serving for many years as a member of its vestry.  He became one of the early members of the City Club and was a director of the Milwaukee School of Trades.
A modern philosopher has said "Not the good that comes to us but the good that comes to the world through us is the measure of our success."  Judged by this standard the life record of Thomas L Smith was truly a successful one.  He strove mightily to attain his purpose in business but he always found time to perform his full duty to his fellowmen.  He fully met every obligation that devolved upon him as a citizen and there was not a Milwaukeean who was not proud to call him friend.  One who knew him well said of him "There are many men who are successful in business.  There are many who excel in the pursuit of music art and literature.  There are many who are honest and steadfast who love their work their families and their homes.  There are many men who are lovable kind generous and thoughtful.  But not often do we find all these virtues combined in one man.  In the character of Thomas L Smith we find them all and more."
Watertown Democrat, 12 13 1860
Mrs. Stallman announces that she has just received the largest stock of fancy goods, toys and every thing appropriate for presents, ever brought to this city, which she will sell at as low prices as such articles have ever been purchased in Milwaukee or Chicago.
Not wishing to keep any of her stock on hand after the holidays, she intends to make it an object for all to buy the many fine and superior articles she has procured, and assures the public that she will sell at extremely low prices. 
Let all call and see for themselves, at her store in Maldaner's Block, 2d Street.
Watertown Democrat, 12 04 1862
Mrs. Stallman's Millinery.  Fancy and woolen goods, toys, holiday presents.  Main Street, corner of First Street, opposite the Watertown Bank. 
Just received the largest and most beautiful and fashionable stock of millinery goods which was ever brought to Watertown.  It consists of all kinds of ladies hats for the fall and winter season, French and American flowers, ribbons, rushes, velvets, silks, trimming laces, collars and sleeves, hoop skirts, etc.  English, French, German and domestic knit worsted goods, together with a good assortment of German zephyr worsteds, knitting yarns, Shetland wool, hoods, nubias, woolen bonnets and children stockings. 
Toys sold at cost prices.
Watertown Democrat, 02 11 1864
Millinery consisting of velvet, silk, felt and beaver hats, French and American flowers, ribbons, plumes, nets, zephyr and Berlin wool.  All colors and shades.  Fine china ware.  Yankey notions, etc., and also agent for Seymoure's new and fashionable winter cloaks.  Straw bonnets and hats colored and trimmed in the latest style.
The ladies of Watertown and vicinity are respectfully invited to examine this large stock before purchasing elsewhere.
Mrs. Stallman, opposite the Watertown Bank.
Watertown Democrat, 03 30 1865
Re-opening of Mrs. Stallman's new Millinery Establishment
I would respectfully announce to the ladies of Watertown and vicinity that on April 3rd I shall re-open my millinery store on Main Street, two doors west of the old stand, and shall have a large stock of new and fashionable spring goods, consisting of bonnets, hats of all description, head dresses, ribbons, ruches [ruffles], French and American flowers, and every thing else belonging to a first class millinery establishment.
Bonnets and hats elegantly trimmed in the latest and most fashionable styles.
Grateful for the generous patronage heretofore extended to me, I will solicit the continuance of public favor to please and satisfy all.
Mrs. J. D. Stallman
Watertown Democrat, 10 26 1865
Millinery:  Miss Johanna Stallman has just received a large and choice stock of new and fashionable millinery goods and invites the ladies of this city and vicinity to call and examine them at her store.  She has all the latest styles and varieties and executes all orders promptly.
The President's Message
Watertown Democrat, 12 20 1860
Fellow-Citizens of the Senate and House of Representatives:
Throughout the year since our last meeting the country has been eminently prosperous in its material interests . . . Why is it, then, that discontent now extensively prevails and the union of the states, which is the source of all these blessings, is threatened with destruction?  The long continued and intemperate interference of the Northern people with the question of slavery in the Southern states has at length produced its natural effects.  The different sections of the Union are now arrayed against each other and the time has arrived so much dreaded by the Father of his country, when hostile geographical parties have been formed . . . This does not proceed solely from the claim on the part of Congress or Territorial Legislatures to exclude slavery from the Territories; nor from the efforts of different states to defeat the execution of the Fugitive Slave Law.  All or any of these evils might have been endured by the South, without danger to the Union, as others have been, in the hope that time and reflection might apply the remedy.  The immediate peril arises, not so much from these causes as from the fact that the violent agitation of the slavery question throughout the North, for the last quarter of a century, has at length produced its malign influence on the slaves and inspired them with vague notions of freedom; hence a sense of security no longer exists around the family altar.  This feeling of peace at home has given place to apprehensions of servile insurrection . . .
`
A change in two Watertown business operations.  Orville C. Kuckkan, 810 West Main Street, has taken over the agency of the Standard Oil Co. which was in charge of O. W. Mann until Sept. 30, when Mr. Mann retired after 33 years of service with Standard Oil.  At the same time Marvin O. Niehoff, 606 Dodge Street, has sold his fuel oil business to Mr. Kuckkan.  Mr. Niehoff will, however, work for the Kuckkan agency in the fuel oil business.  At the same time Mr. Niehoff will continue his independent business of servicing, repairing and cleaning oil burners and heating installations.  He will continue to operate this end of the business from his home at 606 Dodge Street.
Watertown Democrat, 12 20 1860
Prof. J. G. Fuller has recently opened a dancing school in this city and is now prepared to teach those who wish to learn the graceful art of "tripping the light fantastic toe" in the quadrille and of moving through the mazes of the waltz.  He is a well known and experienced master and will give lessons in all the fashionable and fancy steps.  Of course this amusement can be perverted like any other, but when indulged in within the limits of propriety, it is an innocent and healthy recreation, and far less objectionable than many things practiced by some who think they are doing a great service to public morality in condemning it.  Dancing is far more animating than playing "wall flower" all the evening, better than idle gossip, and a great more social, cheerful and pleasant than either of the other diversions.
A Gleam of Light
Watertown Democrat, 12 27 1860
It must be admitted that since his election to the Presidency, Abraham Lincoln has displayed in an eminent degree, whatever wisdom there is in silence as to his purposes when he assumes the direction of national affairs.  Perhaps, under the circumstances, close observation and no disclosure of policy until the time when he could act was the best course for him to pursue.
"Since the newspapers have made our recent visit to Springfield the occasion of remark, it may not be improper to say that an interview with Mr. Lincoln confirmed and strengthened our confidence in his fitness for the high position he is to occupy.  Of his eminent qualifications for the great trust reposed in him, of his enlightened appreciation of the difficulties and dangers that surround us, of his desire that the Free States, if in anything delinquent, should fulfill their constitutional duties, of his determination to require from all the states an enforcement of the laws and obedience to the Constitution, and finally, of his earnest and inflexible devotion to the principles and sympathies of Republicans." – Albany Evening Journal
Watertown Gazette, 12 02 1910
The sale of Christmas seals began here on Tuesday, a consignment of  the stamps having been sent Miss Lydia Pease, who is seeing to their distribution in Watertown.  Towns near Watertown where there is no local manager may secure a supply from Miss Pease.  The seals are on sale with the local merchants and may be purchased from now on.  The proceeds will be used to fight consumption in this state.  Every man, woman and child in Wisconsin is asked to buy Christmas seals for the sake of the thousands of sufferers from consumption in Wisconsin and for their own sakes as well.  Consumption is a problem not for a few, but for everyone, and its eradication demands the cooperation of everyone.  Every letter sent from now until Christmas day should bear a Christmas seal.  Besides conveying the season's greetings to the recipient the presence of the seal proves the sender's interest and cooperation in the great work of wiping consumption out of Wisconsin.  The Christmas seal is at once a message of hope to the thousands of sufferers and an appeal for them.  Tuesday afternoon pupils of St. Henry's school sold 1000 seals and the Saturday Club guaranteed to sell 1500.
↓  More on Christmas 1910  ↓
↓  More on Christmas 1910  ↓
Watertown Gazette, 12 09 1910
The executive board of the Lutheran Home for Feeble Minded has decided to give the inmates of the home a Christmas celebration this year.  Leonard Schempf and William Gorder, Sr., have been appointed as a committee to make the necessary arrangements for the festival.  Friends of the children who wish to make a donation for this purpose, may leave their gifts, such as toys, candies, nuts, fruits, cookies, etc., at the store of Wm. Gorder Co. in Main Street.
Sunday evening, December 25, the children of the home will have a Christmas service at St. Mark's Church.  The services at the home will take place December 26 at 2 p.m.  All friends of the institution are welcome to attend these services.
↓  More on Christmas 1910  ↓
From Archbishop Messmer
Watertown Gazette, 12 16 1910
Milwaukee, October 29, 1910.
Wisconsin Anti-Tuberculosis Association, 314 Goldsmith Building, Milwaukee.
Gentlemen:  The reports of your work that have been coming to me in the course of the last year have excited my deepest appreciation and interest.  I am strongly in favor of the good work you are carrying on, and wish to repeat my statement of last year regarding it, which was as follows:
"I am in full sympathy with the anti-tuberculosis campaign and see no objection at all in having the children of our Catholic Parochial Schools lend their help in this useful work.  In fact, I shall be glad to know that they will take part in selling Christmas stamps, by which some revenue is to be collected for the promotion of the campaign."
Very sincerely yours, S. G. Messmer, Archbishop.
↓  More on Christmas 1910  ↓
Give Prizes
Watertown Gazette, 12 16 1910
Factory employees in Watertown will be given prizes for selling the Red Cross Christmas stamps and greater effort than ever before will be made to sell large numbers of the holiday greeting stickers in this city, and the money secured will be used for the suppression of the great white plague in the state by the Wisconsin Anti-Tuberculosis Association.
Durant & O'Byrne will give a $1.00 box of choice candy to the student of Webster School and St. Henry's School, also each person selling the largest number of stamps in each of the following factories:  M. D. Wells Co.,  A. R. Wiens Co., Wiggenhorn Bros. Co. 
A. Baumann will also give a $1.00 box of candy to the student of Lincoln School and to each person in the following factories selling the largest amount of stamps in their respective school or factory:  Beals & Torrey Shoe Co.,  I. L. Henry Co., Pinkerton Tobacco Co., Van Camp Packing Co.
Mrs. W. C. Vick will give a $1.00 box of candy to the highest contestant in the high school, also, the Douglas school.
E. Herro & Sons will give a $1.00 box of candy to the highest contestant in the Davis Film Exchange and the Washington Cutlery Co. factory, and A. Herro will give a $1.00 box of candy to the person selling the largest number in the G. B. Lewis factory.
Manager W. J. Bethke will give one reserved seat ticket for Uncle Tom's Cabin at Turner Opera House on December 29 to the highest contestant in each of the above named factories and schools.
Patriotic merchants and citizens of Watertown are asked to cooperate with the association against the white plague in Wisconsin.  The giving of small prizes will encourage contestants and will greatly increase the sale of the little Christmas stickers here.
↓  More on Christmas 1910  ↓
Christmas Day
Watertown Gazette, 12 30 1910
Christmas day in Watertown was stormy, cold and dreary, but this did not deter large congregations from being present at all the churches, and generally there was a true Christmas spirit existing everywhere.  Special services were prepared in all the churches.  At St. Bernard's Church Rev. Father Irving of Notre Dame, Indiana, son of Richard Irving and wife of this city, preached an eloquent sermon at the 10:30 o'clock Mass.
↓  More on Christmas 1910  ↓
Local Winners Seal Contest
Watertown Gazette, 12 30 1910
The following persons were winners in the local contest in the sales of Christmas seals, the contest closing Friday at noon:  Misses Madeline Dobbratz, Helen Schulz, Venita Lehmann, Elsie Rutz, Ella Maas, Grace Adsit, Elsie Behling; Eugene Fendt, Herbert Wolfram, John Wittchow, A. McKinney.
In the schools, the largest number of Red Cross seals sold by one person was 1000, by Madeline Dobbratz, Eugene Fendt coming next with 910.  In the factories, John Wittchow has 1112 to his credit.
↓  More on Christmas 1910  ↓
Watertown Gazette, 12 30 1910
One of the most charming sights of this season was the Christmas story hour in the club room of the public library.  About one hundred and sixty children of the second and third grades of the public and parochial schools were seated on the floor.  The room was decorated with holly and little red bells and in one corner of the room stood a little Christmas tree.  The window curtains were drawn, the room being lighted only by the fire light and the candles on the tree.  Miss Clarire Herrmann told first a "Christ Child Story" and then the story of the "Naughty Fir Tree."  A request for one more story was answered by the "Story of the Golden Cobwebs."  The children's eager faces and shining eyes made a picture to be remembered.
Jefferson County Asylum
Watertown Gazette, 12 30 1910
In compliance with legal provision, it becomes my duty and highly valued privilege, as county physician, to submit for your consideration, and if it meets your approval, as a part of your report to the County Board of Supervisors.  This is my twenty-ninth annual report of the medical, surgical and sanitary service of the Jefferson County Asylum for the chronic insane and resident poor . . . I found, on my professional visits to the Asylum, the buildings clean, warmed, ventilated and lighted as occasion required and free from odor, which we sometimes detect about such places.  The beds, all on metal bedsteads, pure, soft and neat in appearance, the inmates regularly bathed and wearing apparel clean, the food well prepared, plenty and diversified, the hospital bright, clean and cheery, the nursing satisfactory, books, papers and other means of entertainment in evidence, deer and other pets in the park . . . W. W. Reed, M.D., County Physician
A Truthful Assertion
Watertown Gazette, 12 16 1910
The worst habit that boys can fall into is that of loafing around on the streets at night.  It is then they cast their lot in slippery places, when at any moment they are liable to fall from grace. All good and noble lessons taught them by their mothers are there countenanced and nullified.  They learn nothing that is good—but everything bad.  The boys who spend their evenings in the sacred precincts of home, with good books for their companions, are the future hope of this republic; they will fill the legislative and congressional halls, and sit in judgment upon men and measures, while the boys who run the streets will fill our penitentiaries, alms houses and lunatic asylums.  Parents who are responsible for these broken laws of decency will have broken hearts and bowed down heads in the awakening years that will inevitably follow.
Watertown Daily Times, 11 06 1985
Al and Dotty Schneider, who have been operating a business in downtown Watertown for 32 years, plan to retire at the end of the year.  A retirement sale at their store, Schneider Jewelry, located at 309 East Main Street, will get underway Tuesday.  Hours for the sale will be from 10 a.m. to 7 p.m. Tuesday and 10 a.m. to 6 p.m. Wednesday through Saturday.  The Schneiders have been in business since November 1952 at various locations in the downtown area.  Their first store was located upstairs at 115 1/2 East Main Street.  From there, the business moved to 608 East Main Street where First State Savings is now located.  The Schneiders then bought out Chady Jewelers at 111 South Third Street when Ernest Chady retired.  They operated Schneider Jewelry at that location for 15 years, moving to their present site in 1970.
<![if !vml]>

<![endif]>
Teacher of the Year
Watertown Daily Times, 11 18 1985
Watertown Senior High School Band Director Ron LeRoy is Watertown Unified School District's Teacher of the Year.  He was presented with the award by Dr. Richard Stolsmark superintendent of schools.  LeRoy was nominated for the Wisconsin Teacher of the Year award by Dennis Mudler, business manager of the school district.  LeRoy was recommended for the honor by parents of students in LeRoy's classes, teachers and administrative officials.
Watertown Democrat, 12 06 1860
Notice is hereby given that at the ensuing session of the Legislature of Wisconsin, the Milwaukee, Watertown & Baraboo Valley Railroad Company will apply for an act to change the name of said company from its present corporate name and style to that of the "Milwaukee & Western Railroad Company."
Also, to so far amend chapter seventy-five of the Private and Local Laws of 1860, entitled "An Act to amend the charter of the Milwaukee, Watertown & Baraboo Valley Railroad Company," approved March 31st, 1860, as to revive the privilege of, and enlarge the time for changing and relocating said Company's line of road between the City of Watertown and the village of Columbus, as provided for in sections one, two and three of said chapter seventy-five providing in substance, among other things, for taking up the track and abandoning the present line between Watertown and Columbus, and adopting and establishing in lieu thereof a line via the Watertown and Madison line in part, and the village of Portland to Columbus.
Watertown, Nov. 15th, 1860
N. J. Emmons, President
Society for the Preservation and Encouragement
of Barber Shop Quartet Singing
Watertown Chapter
Watertown Daily Times, 11 23 1985
The Watertown Chapter of the Society for the Preservation and Encouragement of Barber Shop Quartet Singing in America, Inc., will hold a get-acquainted open house Monday at 7:30 p.m. in the meeting rooms at the Watertown Senior Center, 514 South First Street. During the evening, the River City Chorus will perform. Guests will be invited to join the chorus and learn a new song. A film explaining barbershop singing and the society will be shown. The local chapter is a member of the international society, which is composed of more than 38,000 members in more than 800 chapters located throughout the United States and Canada. It is also affiliated with the Land of Lakes District.
Watertown Gazette, 01 06 1911
Thursday evening, December 29, 1910, Mrs. William N. Hawkins died at her home, 307 West Milwaukee Street, at the close of an illness of long standing.  She had been in poor health for some time and her death did not take her relatives and friends unawares.  During her long illness she bore her sufferings with patience and resignation and when the final summons came she was well prepared. 
Mrs. Hawkins was born July 3, 1835 [1834 on tombstone], in Dublin, Ireland, and in 1848 came to Watertown.  Her maiden name was Jane Smyth, she being a sister of John Smyth, West Milwaukee Street.  In 1863 she was married to Mr. Hawkins, who with her two sons, George J. Hawkins of Madison and Charles E. Hawkins of New York City survive her. 
For several years after being married the family resided in Fond du Lac, and then removed to this city, where Mr. Hawkins for many years conducted a confectionery, ice cream and restaurant business, from which he retired a few years ago. 
Mrs. Hawkins was one of the best known residents of Watertown, and her large acquaintance held her in very high esteem.  She possessed a kind, sympathetic disposition and during her entire life here was continually doing deeds of charity and kindness to those of our citizens not so fortunately situated as herself.  Her genial, pleasant greeting to everyone made the world around her happy and cheerful, hence she is mourned sincerely by all who knew her.  Monday afternoon her funeral took place from St. Paul's Episcopal Church.  The interment was in Oak Hill cemetery.
From The History of Northern Wisconsin, Vol II. Chicago: Western Historical Pub. Co., 1881, p. 531
Anton Prochazka, of the firm of A. Prochazka & Company, proprietors of foundry and machine shops, Manitowoc.  Their business was established in 1867.  They employ eight men, and manufacture grist mill and steamboat machinery.  Mr. Prochaza was born in Bohemia, January 10, 1836.  He emigrated to America in 1850, and settled in Watertown, Wisconsin, with his parents; remained there about six months, and went to Milwaukee, and lived there seven years, and learned the trade of a machinist.  He went to St. Louis, Mo., in the summer of 1857, was there during the summer, and went to Milwaukee in 1858, and to Manitowoc in December, 1858.  First engaged in grist and saw mill business in Reedsville, Manitowoc Co.; was there seven years, and came to Manitowoc in 1867.  Since then he has lived there, engaged in machinery business.  He was married in Reedsville, in 1860, to Miss Elizabeth Stupecky; she was born in Bohemia, Jan. 26, 1842.  They have three children - Emiel, Addie and Julius.
Watertown Daily Times, 11 03 1985
A Hardee's Restaurant is being planned in Watertown, according to Robert P. White, owner of the R. P. White Real Estate Agency.  White said he has been working with officials of the fast food restaurant for most of this year, seeking an acceptable site.  He said he has finally secured options on several properties in downtown Watertown which meet with tentative approval of restaurant chain officials.  Because a written agreement has not been signed by Hardee's officials, White declined to disclose the exact location of the restaurant.  He said several sites in downtown Watertown had been considered but were rejected for one reason of another.
______________________________ MORE ON HARDEE'S ______________________________
Watertown Daily Times, 01 05 1986
A new Hardee's Restaurant will be constructed at the corner of South Eighth and East Main streets, R.P. White of the R.P. White Agency confirmed today. White had been retained by officials of ADBA Corporation, headquartered in Landcaster, to secure a suitable site for the Hardee's Restaurants in the area, including Jefferson, Fort Atkinson and Beaver Dam. White said he had secured options on several sites, the final one being the comer of Eighth and Main streets, currently the offices of Dr. V.P. Smebak, optometrist, and the three- family home at the comer of Eighth and Market streets. Those options have now been assigned to the corporation handling the development.
______________________________ MORE ON HARDEE'S ______________________________
Watertown Daily Times, 06 18 1986
The 4,000-square-foot Hardee's Restaurant at the intersection of Eighth and Main streets [715 Main] will open for business for the first time Monday at 6 a.m.  Grand opening ceremonies with ribbon-cutting will be held at 9 a.m.  The interior of the newest downtown building was constructed following a library theme utilized at a Hardee's in Illinois.  The co-owners of the Watertown Hardee's are Dick Walther and Mark Adrian.
Watertown Daily Times, 11 24 1985
Paul Kehrer will retire Dec. 31 as secretary of First Financial Savings, culminating a career of 40 years in the savings and loan industry.  On Friday, Dec. 6, a Paul C. Kehrer Day will be held at the 600 East Main Street headquarters, featuring an open house from 1 to 7 p.m.  Kehrer can be classified as mover, a shaker, a person who played a major behind-the-scenes role in the development of Watertown.  He's been a member of the influential Watertown Area Chamber of Commerce Promotive Corporation, one of the stalwarts behind the formation of Watertown Memorial Hospital, and a past chairman of the Watertown Airport Commission.  It's almost impossible to list his accomplishments in brief.  But the story is not what he did, but how he did it.  Kehrer's career typifies the American dream - a young man who started as a $25 a week accountant and ended up being a member of the Federal Home Loan Bank of Chicago, the savings and loan industry's version of the Federal Reserve Bank.
Watertown Daily Times, 11 24 2000
A donation of land to the city to connect with a potential northeast side park was given final approval by the Watertown Plan Commission.  The donation of about 3.3 acres of land was made by Marvin Mandel, owner of Watertown East Project.  The land is located south of Boughton Street east of the apartment complex.  A portion of the donated land is wetlands.  The remainder will be used for the park and could become a corridor that connects to the four-acre site designated as potential parkland.  That four-acre site is located in the town of Watertown and would need to be annexed to the city before it could become parkland.
Watertown Daily Times, 11 22 1985
The newly elected officers of the Funster Club were installed at its regular monthly meeting at the Senior Center.  The installed officers, Sid Wolfe, vice president, and Marian Radloff, treasurer, were sworn in by Tom Checkai.  Outgoing officers were Al Schwartz and Irma Juergens.  Gladys Prochnow, a new member, was introduced to the group, and president  Stella Becker welcomed several guests, Beatrice Willis, Mr. and Mrs. William Schreiber and Tom Checkai.
Watertown Daily Times, 11 26 1985
State Trooper Orville Scheel of Watertown is retiring after more than 23 years as a state patrol officer.  He was recently honored at a retirement dinner at the Pine Knoll Supper Club in Lake Mills.  Scheel was born and raised in Lake Mills.  He was a 1948 graduate of Lake Mills High School.  He is a veteran of the Korean Conflict, having spent four years in the Army, from 1948 to 1952.  After returning to Lake Mills, he became a Lake Mills police officer and served both full time and as a relief officer for nine years.
Watertown Municipal Judge
Watertown Daily Times, 11 26 2000
Fred Smith, whose term as mayor expires next year, has taken out nomination papers for the post of Watertown municipal judge, up for election in April.  Smith said as his term in the office of mayor comes to an end, the position of municipal judge is the perfect opportunity for him to continue serving the citizens of Watertown.  "I had been a trial attorney for six years and I immensely enjoyed it.  In combination with that background, I've been interested for many years in the possibility of pursuing a judgeship," said Smith, who has served as mayor since 1992.
Watertown Gazette, 01 06 1911
At 12 o'clock p.m. on Monday, January 2, 1911, Mrs. Mary Stack, widow of the later William D. Stack, died at her home, 739 North Montgomery Street, of general debility.  Mrs. Stack had been in poor health for over a year past, and when the final summons came, she was well prepared to die.  Mrs. Stack's, maiden name was Mary Lynam; she was born in County Cavan, Ireland, January 3, 1824, hence she was 87 years of age, lacking one day, when she died.  In 1843 she came to America and located in New York and in Providence, R. I.  In 1845 she was married at the latter place and in 1849 came with her family and located in Juneau, Dodge County, and shortly after removed to a farm in the town of Emmet, where they resided for many years.  In 1881 the family removed to this city.
Four children survive her, being James D. Stack, Eureka, Utah; Thos. D. Stack of Walhalla, N. Dakota; Mary D. Stack and Edward D. Stack of this city.  A brother and sister, residents of Providence, R. I., also survive her. 
Mrs. Stack's death is sincerely mourned in Watertown, for she was a refined and most amiable lady, and a neighbor and friend who everybody held in very high esteem.  Her life was that of a truly Christian lady, and she has certainly attained that reward which the Lord has promised the righteous.
Saturday morning at 10 o'clock Mrs. Stack's funeral will take place from her late home to St. Bernard's Church.  The interment will be in St. Bernard's Cemetery.
Mrs. Stack was a convert to the Catholic faith and embraced all of its teachings with a devotion and zeal that was truly commendable, and during her long residence in this vicinity was one of the most devout and esteemed members of St. Bernard's Church.
Thos. D. Stack, Mrs. Stack's son, arrived here on Thursday, but James Stack was unable to come from Utah on account of the condition of the western roads.  Mrs. John D. Stack and her two children Marion and Clifton Stack of Waupun are also here to attend the funeral.
M.W.A. Ball
Watertown Gazette, 01 06 1911
Friday evening, January 6, 1911, the 14th annual ball of the Hubbleton Camp 4922 M. W. A. will be held at Washington Hall, Hubbleton, Wis., at which Biel's Family Orchestra will furnish the music.  The public is cordially invited.  Tickets 75 cents.  [M.W.A. believed to be Modern Woodmen of America, founded in 1883]
Railway Accident at Hubbleton
Watertown Gazette, 01 20 1911
Abel Zemrich, who resides near Portland, and Herman Krakow, residing south of Hubbleton, while driving to their homes at 5 o'clock last Tuesday evening, were seriously injured.  The latter was driving east and the former west, their teams meeting on the railway crossing this side of Hubbleton, and at the same time an east bound freight train ran into them.  Both men were taken to St. Mary's Hospital, this city, where Dr. Moulding is attending them.  Zemrich had his left leg broken in two places and both of his large toes were crushed, one of which had to be amputated.  He also had his legs and scalp cut in several places.  Krakow's injuries are slight.  This is one of the most dangerous crossings in Wisconsin and the wonder is that more people are not injured there.  The public highway there should run under the railway, same as the West Division [Main] Street crossing in this city.
The Sheriff's Force
Watertown Gazette, 01 06 1911
Max Wegemann, the new sheriff, announced the following appointments:  Undersheriff, Paul W. Hibbard, Jefferson, Deputy Sheriffs, John Schmidt for Jefferson, Charles Vaughan for Watertown, William Touton for Ft. Atkinson, Hy. Hicks for Rome, A. W. Reddemann for Waterloo, Henry Hornbee for Lake Mills.
Watertown Gazette, 01 13 1911
The Portage Register of January 5, 1911, contains a fine portrait of Joseph McLaughlin, son of John McLaughlin of this city, and the following write up:
"The Milwaukee Road has taken a commendatory step in the protection of its patrons, as well as the public at large, by the appointment of a depot policeman.  Joseph N. McLaughlin, who was one of the efficient men of the Portage force, has been placed in commission by the railroad company, and 'Joe's' presence keeps the 'hobo' as well as any other undesirables from interfering with the general public and their rights in and about the depot."
Watertown Gazette, 01 13 1911
Friday afternoon Matthew J. Norton, who made his home with his brother, Peter J. Norton in the town of Emmet, left his home at 2 o'clock on that day and drove to Richwood to pay his taxes, returning about 6 o'clock.  On his returned he unhitched his horse, placed it in the stable and took the harness from it.  Then it is supposed that he either accidentally slipped under his horse, or was kicked by a colt that was stabled nearby, knocked down and then stepped on.  His face was stepped upon and his chest, three ribs being broken, one of which penetrated his lung.  His brother found him shortly after the accident in an unconscious condition and medical aid was at once summoned and all that medical science could do was done for him, but he lingered in an unconscious condition till Saturday evening, when death claimed him. 
Deceased was a son of the late Patrick Norton and wife, town of Emmet, and was born in Albany, N. Y., Nov. 27, 1847, and settled with his parents in Emmet when quite a child . . . He was unmarried and made his home with his brother Peter Norton for many years past on the old homestead . . . Four brothers and two sisters survive him, being Thomas Norton, of Chicago; Rev. M. B. Norton, of Doylestown; Peter J. Norton, Patrick Norton and Mrs. Thos. Darcey of Emmet, and Sister Mary Agnes Norton of the Visitation Convent, Dubuque, Iowa.  Tuesday morning his funeral was held from St. Bernard's Catholic Church . . . Ten priests took part in the services . . . Rev. Father Norton, brother of the deceased, was celebrant of the Mass . . .
Vacation Granted City Clerk Weber
Watertown Gazette, 01 20 1911
At the meeting of the City Council held last Tuesday evening, City Clerk Frank  B. Weber presented the following communication to the council: 
To the Mayor and Common Council.
Gentlemen: On account of ill health and upon the advice of my physician, I find it necessary to leave my work for awhile and take a complete rest in a more agreeable climate.
It is with reluctance that I leave my duties, for I have always held to the opinion that work done by one's self is well done.  It is the observance of this principle, however, that his led up to and been somewhat the cause of my present condition.  During my almost seven years' service in this office I have had practically no vacation, though I have been offered the same and have been forced to decline the same because I felt that matters would not proceed properly without my personal attention.  I felt that I have been entitled to some assistance for a number of years and therefore feel justified at this time, in view of the circumstances, in asking, and I do hereby ask, that your honorable body grant me a leave of absence for a term not to exceed three months and pay for the hire of a deputy during my absence.
I wish to say further, in case my petition is granted, that I will remain until after the first meeting in February in order to familiarize my assistant in the duties of my office.
Dated January 17, 1911.
Frank S. Weber, City Clerk.
City Clerk Weber has well earned the vacation granted him, and it is hoped that this short respite from duty will greatly benefit him and that he will return to his work fully restored to health.  During his seven years of service in the office of City Clerk he was always found at his post of duty, and was courteous and obliging to all who had occasion to call at his office . . .
Watertown Gazette, 12 02 1910
Tuesday evening of last week Chief of Police Block went to Oconomowoc and arrested Arthur Schemmel, son of the late Gus Schemmel who formerly conducted a blacksmith shop in Third Street, this city.  Young Schemmel is charged with forging a mortgage and securing $1200 thereon from  the real estate firm of Connor & Spiegelhoff. 
He used most of the money, he says, to pay off his debts and buy household furniture, it being his intention to get married the day after he had been arrested. 
The previous Friday he called on William Gerfin at 1205 Main Street, an aged man, telling him he wished to buy a home, and asking to see his deed of his house, abstract, etc.  Mr. Gerfin brought him a tin box in which he kept his papers, and unknown to Mr. Gerfin, young Schemmel took possession of the deed of his house and insurance policy and abstract. 
These he took to August Tanck and told him he gave Gerfin $1200 for his house and wished to have a deed of same made out to him.  Mr. Tanck told him he bought the place cheap, made out the deed and told  him to bring Mr. Gerfin in to acknowledge [the] same.  This Schemmel promised to do and Mr. Tanck met him a day or so after and asked him why he did not do so, he gave an evasive answer and never brought Gerfin around. 
On Sunday last Mr. Gerfin's house took fire and in searching for his deed and insurance after the fire he found they were gone and on investigation discovered that Schemmel had stolen them. 
Schemmel took his papers to John Spiegelhoff of the firm of Connor & Spiegelhoff, who viewed the premises, had Gustav Buchheit draw up a mortgage for $1200 on the property and turned it over to Schemmel.  When arrested he had little of the money left. 
Wednesday of last week he was taken before Justice Stacy and his examination set for December 2, at 6 a.m.
Watertown Gazette, 09 02 1910
Robert W. Lueck of Watertown, the present District Attorney of Jefferson County, is well known throughout the county and needs no introduction to the voters.  As a democrat, he has always been a willing worker.  No one has been more active in the interests of the Democratic party than he since becoming a resident of Jefferson County.  Long before he asked the people of Jefferson County for any public office he campaigned throughout the county for the Democratic party.
As a public officer he has made a good record, and has demonstrated to the people of Jefferson County that they made no mistake in electing him to office.  If nominated and elected he will again perform the duties of the office in a good and business-like manner and to the best advantage of the taxpayers.
We know that he is a good District Attorney.  Why not keep a good man in office?  Therefore every Democrat of Jefferson County and of Watertown and vicinity in particular should vote for him at the primary election on next Tuesday, September 6, 1910.
St. Bernard's School Dramatical
and Musical Entertainment
Watertown Gazette, 07 01 1910
Tuner Opera House on last Tuesday evening was the scene of one of the finest dramatical and musical entertainments ever given in Watertown by local talent.  It was given by the pupils of St. Bernard's School, under the direction of the Sisters of Mercy in charge of the school.  There was a very large audience present and all were delighted with the excellent program.
The pupils of the grammar grades were assigned the opening number, a song of ''Welcome," which was very pleasingly rendered.  Margaret Kelly and Flora Nahls followed with a piano duet, which was very well executed.  The girls of the grammar grades Fancy March followed.  This was a very beautiful drill, with calcium light effects, and showed thorough instruction.  Mary Norton and Alice Darcey's "To Arms" piano duet which followed, piano duet, "Cavalry Parade" by Marie Butler and Ruth McFarland, piano duet "Cheerfulness" by Irene Casey and Mae Holstine, piano trio "A Day in June" by Mary Ames, Lenore Salick and Maud Carey, piano duet "At Full Tilt" by Rose and May Fitzgerald, piano duet "Grange Valse de Concert" by Anastasia Regan and Mary Killian; piano duet "Sonata in D" by Mary and Helen Casey and piano solo ''The Zephyr and the Brook" by Anastasia Regan were all well rendered and reflected great credit on the Sister who had charge of the music in the school. 
The Garden Play by the Primary grades was a pleasing number, as was also the scarf drill by the girls of the Intermediate grades, and the flag march by the Primary grades.  "Home Sweet Home," song and pantomime by the larger girls of the school was the most charming part of the program and was one of the most beautiful scenes ever put on at the Turner.  The little drama "Bouncing Betty" was put on in a manner that would do credit to professionals . . .
Watertown Gazette, 03 04 1910
Woodmen Banquet
At a regular meeting of Log Camp No. 401 Modern Woodmen of America held last Friday evening at Masonic Temple Hall a large class of new members was initiated; the Marshall degree team doing the honors.  After the degree work a banquet was served by the Royal Neighbors.  Rev. M. L. Eversz, general counsel, delivered an address.  Dr. T. F. Shinnick and Ray C. Twining of Waterloo also delivered addresses.  The camps of neighboring towns sent large delegations.
Modern Woodmen of America
     1993, 105 W Main
Modern Woodmen of America Log Camp No 401
     In Memoriam, two sided ribbon [front]
     In Memoriam, two sided ribbon [rear]
The Madison Sanitarium
Beautiful Spot on the Shores of Lake Monona
in Which to Get Well and Strong
Watertown Gazette, 04 22 1910
This is a beautiful place simply to look at, with its acres of well kept lawns interspersed with trees, shrubbery and flowers, in the midst of which stands the great large modern building poticoed on three sides—THE MADISON SANITARIUM—situated on the south shore of Lake Monona, one of the loveliest of all of the inland waters of this great country.  On the opposite shores of the lake—some three-fourths of a mile away — is outlined against the northern sky Wisconsin's capital city, for Madison is built upon a hill and its walls, chimneys and spires stand out boldly as viewed from across the waters.  This describes, briefly, the location of the Sanitarium, on the land side of which the electric cars bring patrons and visitors from the city and the depots of the three railroads that pass through it, to its very gates.
Fishing, boating, bathing, and all of the diverting and pleasurable concomitants of our northern summer lake resorts are features of this institution, in which the sick are healed and the wearied and ailing are rested and strengthened in both body and mind. The treatment received here makes everyone feel better and brighter . . .
Watertown Daily Times, 01 31 2011
After a long absence, amateur boxing returned to Watertown this past weekend when a Wisconsin State Boxing Tournament event was held Saturday and Sunday at Turner Hall. Competitors from more than 40 boxing clubs around the state were represented at the event, which was put on by the Watertown Boxing Club.  Augie Magestro is public relations director for the club.
311 S. Third St.
Watertown Daily Times, 04 06 1992
Saunders Furniture Mart will celebrate the grand opening of its new location beginning Thursday and ending on April 18.  The business recently moved to 311 S. Third St.  The business had been located at 210 S. Third St. for the past 12 years.  Owner Bob Saunders said the new location provides the business "with a better location and nicer building which is more convenient for customers.  The furniture is now located all on one floor which is more convenient for customers."  The store carries a complete variety of furniture including living room, sofas, love seats, full line of recliners, bedroom sets, dining room, dinettes, end tables, cocktail tables, curios, mattresses and box springs, gun cabinets and many other items.
Seed Factory
311 S. Third St.
Watertown Daily Times, 12 18 2000
A proposed sports center to include indoor batting cages and micro-soccer on South Third Street will be the topic of a January public hearing, set Monday by the Watertown Plan Commission.  Seed Factory, L.L.C., owned by Watertown resident Mark Sweet, would feature two fast-pitch baseball batting cages, one slow-pitch baseball and little league batting cage, concessions and micro-soccer, played with a mini-soccer ball.  Sweet said he hopes to open the business in March of next year in an estimated 8,000-square-foot building at 311 S. Third St., formerly Saunders Furniture Mart.
Billboard Goes up in Watertown
<![if !vml]>

<![endif]>
08 13 2010
The Freedom From Religion Foundation [FFRF] is on a billboard frenzy this week.  Just days after announcing 20 new billboards in Florida, they're putting another one up — a brand new one — in Watertown.  It's paid for by an unnamed benefactor.
"There Is No Afterlife: Enjoy Life Now" is the message an area member of the Freedom From Religion Foundation is sponsoring for six weeks on a billboard at the entrance of Watertown, Wis., "as a legacy for my grandchildren."
The message is up at N8690 High Rd., about a mile south of Jefferson Road at the entrance to Watertown, where it is visible to passengers in cars entering the town.
The Lifetime Foundation member, who is elderly and prefers not to be publicly named, recently contacted the Foundation suggesting the new slogan and offering to pay for it.  He also expressed the hope that other FFRF members might be "inspired" to place similar messages in their areas on behalf of the Foundation.
The colorful billboard continues the "stained glass window" theme which is FFRF's signature billboard look, first debuting with the slogans "Imagine No Religion" and "Beware of Dogma."
"The idea is both to be eye-catching, and to create a little cognitive dissonance," explains Annie Laurie Gaylor, Foundation co-president of the nation's largest association of freethinkers (atheists and agnostics) working to keep state and church separate.
"We want the passerby to ponder:  What if you saw this message in a church?"
Since kicking off a billboard campaign in October 2007 in Madison, Wis., the Foundation has added several new designs, placing billboards in more than half of the states, and expanding to provocative bus signs.
Also up this week are 20 small billboards in Tampa, Fla. These include several FFRF messages, including "Sleep in on Sundays" plus its new slogan, picturing the head of a penny, saying "In Reason We Trust."  In another August campaign, the Foundation is posting a red-white-and-blue billboard warning, "God and Government a Dangerous Mix" in Monmouth Co., N.J.
"This life is it," said Dan Barker, Foundation co-president and author of Godless:  How an Evangelical Preacher Became One of America's Leading Atheists (Ulysses Press, 2008).  "If life's eternal, life is cheap.  As Emily Dickinson put it, 'That it will never come again is what makes life so sweet.' "
It's not only "one world at a time" as  Henry David Thoreau famously said on his deathbed when asked if he believed in an afterlife.  But nor is there evidence of a future, transcendent realm, Barker said.
The Foundation thanks its kind benefactor for coming up with such a positive slogan to represent the freethought point of view.
The Freedom From Religion Foundation, based in Madison, Wis., is a national association of freethinkers (atheists, agnostics) that has been working since 1978 to keep church and state separate.   http://ffrf.org/news/releases/local-ffrfer-suggests-enjoy-life-now/
Watertown Republican, 02 01 1871
The Richard's Grove School House bore a tragic appearance one morning last week, when it was discovered by parties that one of the windows had been broken in and on the floor was a large clot of blood and a small book containing a couple of railroad tickets lying close by.  Whether some weary traveler searching for rest, getting into the building through the window, cut himself with the glass, which accounts for the blood, or some foul deed was committed, is yet of conjecture.
The Marvelous Growth of Wisconsin
Watertown Democrat, 03 14 1861
It is a remarkable fact that the census of 1860 renders Wisconsin the fifteenth state of the Union—counting slaves and whites in the Southern States.  We have a larger population than Louisiana, a state that has been settled over one hundred years and which contains the fifth city in the Union.  Wisconsin is the growth of barely twenty-five years, yet we have a population larger than any of the New England states, except Massachusetts, and in 1870 we hope to pass even that old and flourishing commonwealth.  Our population in 1860 was 768,000.  In 1870, if our legislation is SO BEARLY DECENT AS NOT TO DISGRACE OUR STATE, we shall have a population of 1,400,000.  The secession movement will have the tendency to bring us a large emigration from the border Slave States—for the last few months have lamentably shown the insecurity of states where slavery is allowed to exist.
Map of Jefferson County
Watertown Democrat, 03 07 1861
If sufficient encouragement is given, Mr. Henry Stager of this city proposes to publish a map of Jefferson County, made up after careful and accurate surveys, executed for this purpose.  It will be as full and reliable as possible to make such a map, by exercising the utmost care and caution.  Each town will be separately divided off from the rest, marked with a different color, and the name of the owner of every farm will be given on the tract of land he may possess.  It will be a work so convenient for reference that we hope a sufficient number of subscribers will be obtained to secure its speedy completion.
Watertown Democrat, 03 07 1861
The snow has nearly disappeared and the ice in the river is rapidly melting away.  We do not flatter ourselves in that we shall not yet have returning touches of winter but we are glad to get glimpses of the sparkling surface of the flowing river.
Watertown Democrat, 03 14 1861
The river is nearly free from ice.  In a few days it will be navigable for logs, if there are any to come down.  The mills have now plenty of water and can do all the work they chose.
"Stimulating Onguent"
Watertown Democrat, 03 07 1861
We perceive, by the advertisement in another column of Messrs. Horace L. Hegemen & Co., of New York, that the renowned "Stimulating Onguent" invented by Dr. Bellingham for a healthy stimulation in the growth of beard or whiskers, has now had its American market confided to their agency.  The high reputation of this article in London, Paris, and other cities of Europe seems to have been fully justified by experience in this country.  We find that its praises are re-echoed among all classes.  A few weeks are said to prove its almost magical influences upon the beard or whiskers.  The British volunteers have made such free use of it as to attract the attention of The London Punch.
Mr. Thomas W. Smith, who is well remembered as the gentlemanly and intelligent clerk of the Exchange [Hotel], surprised his troops of friends in this city by suddenly making his appearance among them last evening, direct from Denver, Colorado.  Of course he received a cordial welcome and many warm congratulations on his safe return.
The Wonder-Working Machine
Watertown Democrat, 03 21 1861
"Their garment's left them abruptly and unpleasantly in public places."  This remark will not apply to those who are fortunate enough to have their garments made with machines, taking what is called the double lock stitch, as is the case with the Ladd, Webster & Co.'s machine, which makes the stitch alike on both sides of the material leaving no under side ridge to wear out by washing and ironing.  These machines are meeting a want long expressed by the public, in their adaptedness to all kinds of sewing that it is possible or practicable to do.  Wherever sewing can be done, in muslin or even leather, they will do an amount of work that is truly astonishing.  Strong in construction yet so simple in mechanism as to be easily understood, they fully merit the reputation they have obtained, of being the best sewing machine ever invented.
Wheeler & Wilson's
Sewing Machines
Watertown Democrat, 02 28 1861
[advertisement]  Wheeler & Wilson's Sewing Machines with new improvements, at reduced prices.  The Wheeler & Wilson Manuf. Co., having gained all their suits at law with infringing manufacturers of sewing machines, propose that the public shall be benefited thereby and have accordingly reduced the prices of their sewing machines.  After this date they will be sold at rates that will pay a fair profit on the cost of manufacture capital invested and expense of making sales [at] such prices as will enable them to make first class machines and, as heretofore, guarantee them in every particular.  Walter Pease, Agent, Watertown.
Weather Report
Watertown Democrat, 03 28 1861
All would like to know in advance when kind of a season we are to have and how it will affect the crops.  Mr. Thomas Shaw, a meteorologist of Crawford County in this state, has been taking observations and makes the following predictions for the month of April:  "During the greater part of this month we may look for a continuance of much wind and at times cold rain, sleet or snow, most likely all three.  The last week expect electrical nimbi [nimbus] clouds with hail storms occasionally and thunder here and there.  Storms in divers [diverse] places may be expected on or about the 8th, 13th, 17th, and 25th, the last named day hail.  A windy spring may be anticipated, followed by a summer of much thunder."
Watertown Daily Times, 02 18 1986
Dean Witter Reynolds Inc. of Watertown will hold an open house Sunday from 11:30 a.m. to 3:30 p.m. at its new facilities at 208 East Main Street.  Members of the investment firm's staff include Will Hughes, Bob Schuett, Art Turke, Dale Bowgren, Tom Finnel, Mary Beth Engel and Bonita Zimdars.
Watertown Democrat, 03 07 1861
Threshing Machines—Mr. D. M. Belden of this city has become agent for a very valuable and successful threshing machine, manufactured at Buffalo, N. Y., which he proposes to sell to farmers on the most advantageous terms.  This machine has been well and extensively tried and works to the full satisfaction of those who have bought it.  Mr. Beldon's card is another column.
↓  More on D M Belden  ↓
Brayley & Pitt's Buffalo Thrashing Machines
Watertown Democrat, 03 28 1861
NOTICE—The undersigned wishes to call the attention of farmers to the fact that he is agent for Brayley & Pitt's Buffalo Thrashing Machines.  They stand unrivalled for beauty of workmanship and durability and are acknowledged to be superior to any other in the world in their operation, finish and mechanical construction.  D. M. Belden, Agent, at M.W.&B.R.R. depot, Watertown, Wis.
Watertown Democrat, 03 07 1861
The friends of the good cause of Temperance have recently organized in this city a lodge of the once popular and flourishing order of the Sons of Temperance.  We hope they will be eminently successful in accomplishing the benign objects they have in view.  The following are the names of the officers:
G. W. Griffith—P. W. P.; W. C. Fountain—W. P.; J. J. McIntyre—W. A.; R. L. Reed—R. S.; N. S. Curtiss—A. R. S.; A. O. Hall—F. S.; George Millard—T.; R. P. Bronson—C.; D. S. Gibbs—A. C.; S. S. Green—L. S.; W. A. Bingham—O. S.; N. J. Aplin—Chaplain.
Watertown Democrat, 03 14 1861
TEMPERANCE LECTURE—Dr. Charles Jewett, the eloquent champion of the Temperance cause, will deliver a lecture next Saturday evening, in this city, at the Methodist Church, and on Sunday evening, at the Congregational Church.  Probably no man in this country better understands this subject, in all its bearings, then Dr. Jewett.  He has thoroughly studied it as a physician and closely watched the effects of alcoholic drinks both on individuals and the community.  A ready and impressive speaker, he never fails to impart useful information to all who hear him.
St. Patrick's Festival
Watertown Democrat, 03 14 1861
Mr. John Gamble is making arrangements for a Cotillion Party [a ball at which young ladies are presented to society] at Coonan's Hall.  All who want a pleasant time should attend.
Maple Sugar
Watertown Democrat, 03 14 1861
A fine article of maple sugar may be seen at E. K. Crandall's store, manufactured this spring.  It is so pure and white that it would be hard to beat.  The many splendid maple groves in this vicinity will be generally used and if the season is favorable large quantities of sugar will be made.
The Jeffersonian
Watertown Democrat, 03 21 1861
Removal of the Jeffersonian—In the last number of his paper, Mr. Wm. W. Watt announces that he shall discontinue the publication of the Jeffersonian at the close of the present volume.  We fear he intends to transfer his printing establishment to Neenah and there commence the publication of another journal.  We certainly wish our neighbor of the County Seat the amplest success in any enterprise in which he may engage and shall part with him with the most kind wishes for his future prosperity.
Spring comes along slowly
Watertown Democrat, 03 21 1861
Spring comes along slowly, but we hope surely.  Winter still lingers in the atmosphere but not in the sky, which is bright, clear and cloudless.  The river is entirely open and with a high stage of water.
Sabbath School Convention
Watertown Democrat, 03 14 1861
A Sabbath School Convention will be held at Janesville on the 26th at which the Superintendents, Teachers and friends of Sabbath Schools in the counties of Walworth, Jefferson, Dane, Green and Rock are invited to attend.  The object of this meeting, as expressed in the call, is to take such measures as will bring every child under the influences of Sabbath School instruction.  We hope Jefferson County will have its full representatives in the proposed convention.
News Depot
Watertown Democrat, 03 21 1861
At the news depot, in the Post Office, Harberger has received Godey's Ladie's Book for April and also Harper's Magazine.  As usual Harper is splendidly illustrated and filled with a brilliant variety of articles on most all subjects of current interest.
Watertown Daily Times, 12 04 1960
Ralph Kurek, line-bombing fullback of Watertown High's undefeated football team, was selected to a first team berth on the United Press International news service's third annual all-state team. UPI serves the Watertown Times.
The public high school all-star squad is selected annually with the assistance of coaches throughout the state.
Kurek, who transferred to Watertown High from Oak Creek as a sophomore, has been an outstanding performer for the Goslings for two seasons.
He played fullback on offense and tackle on defense in 1959 and again ran at fullback this season but played end on defense.  Kurek led the Little Ten Conference in scoring with 103 points and had 109 for the season.
______ More on Ralph Kurek ______
Watertown Daily Times, 10 08 1968
When Ralph Kurek was playing football at the University of Wisconsin (you remember when they used to play football at Wisconsin) he became acquainted with a couple of pretty fair football players who performed for another Wisconsin team, the Green Bay Packers.  They were Ken Bowman and Willie Davis, who gave him some mighty good advice just before he left for his professional camp with the Chicago Bears.  "They told me that all rookies got thrown onto the kicking teams," Kurek recalled the other day.  "And they said it was a pretty good opportunity to show what I could do if I took it in the right way."  Kurek was a 20th round draft choice for the Bears and no, his is not a rags-to-riches story.  He has not made all-pro, has never been a star, but he is in the mist of his fourth year with the Bears and they are a lot of football players drafted quite a bit higher than the 30th round who never made it at all.
Jefferson Fire
Destroys Power Plant
Watertown Gazette, 03 23 1911
Jefferson, Wis—For the past fifteen years or more this city has been annually visited by fire on St. Patrick's day.  Fire [this St. Pattie's day] destroyed the city power plant on Rock River, with its contents.  The building was a three-story frame, occupied on the first floor by the plant and on the second and third floors by Owen & Co. as a yarn mill.  The loss to the city is about $5,000 with small insurance.
Aztalan Baptist Church
Watertown Democrat, 03 21 1861
The Baptist church at Aztalan has just purchased a new bell to call worshipers together.
Fire Boundaries
Watertown Daily Times, 02 21 1986
The fire department chiefs of the city of Watertown and the town of Lebanon have agreed to coincide the boundaries of the Emmet EMS district and fire district.  As a result, Watertown will respond to all emergency calls on county highway M and to the west, while all town of Emmet calls to the east of county highway M will be handled by the Lebanon EMS unit.  The new district was worked out by the Emmet Town Board, Watertown Fire Chief Ronald Weavel, and Lebanon Fire Chief Larry Uttech.  The new policy will go into effect March 1.
An Old Homestead
Watertown Gazette, 02 25 1910
George H. Wilson of the town of Lowell made a trip to Watertown Monday evening, returning Tuesday.  Mr. Wilson and his sister, who resides in Watertown, jointly own the old Wilson residence in the town of Lebanon, upon which their parents first settled when they came from Pennsylvania to Wisconsin nearly sixty years ago.  Mr. Wilson says the line of the Chicago & Northwestern's Clyman and Sparta division passes through this section of Lebanon and the site for a depot has been located a short distance from the old farm.  This will give them an exceptionally good market as well as increasing the land value. — Juneau Independent
Watertown Gazette, 01 13 1911
The late census gives Watertown a population of 8829, an increase of 392 since 1900.  This is not as great an increase as was expected, but many cities in Wisconsin and the Middle West have fell behind in 10 years instead of increasing in population, Watertown ought to feel pleased with so substantial an increase.
Dodge County Fair
Sold 367 Tickets
Watertown Gazette, 09 30 1910
On Thursday 367 tickets were sold at this station of the C. & N. W. Ry. bound for the Dodge County fair at Beaver Dam.
Watertown's Club Road Experiments
Automotive Industries, Volume 27, 1913, Chilton Company, Inc.
The Watertown, Wis, Motor Club, organized three months ago with seventy five members, has completed a sample stretch of road the principal value of which is to illustrate the small cost of maintaining ordinary highways when proper methods are used.  A stretch of 1 mile of dirt road between the western city limits and the village of Ixonia has been scraped, the stones removed, and a split log drag applied after even the lightest shower and is today one of the finest pieces of highway in Wisconsin.  The expense has been approximately $60 for three months work
Watertown Motor Club Organized
Watertown Gazette, 06 13 1912
The Watertown Motor club was organized at the city hall last Tuesday evening by electing the following officers:
President-A. R. Barker.
Vice President-Dr. Arthur Meyer.
Secretary-Max Kusel.
Treasurer-Max Rohr.
Fifty-eight local autoists were present at the meeting and considerable enthusiasm was shown.  G. Raymond, president of the Wisconsin Auto club, addressed the meeting as follows:
"There is legislation coming up in every session of the legislature which is of vital interest to the motorists.  Our association has someone stationed at the capital who advises and influences the lawmakers against making laws which are unjust to the motorist, and they are succeeding very well.  One example of what they did last year is that they had a bill passed for a $5 license instead of a $10 license for auto owners, and also reduced the amount for excess horsepower cars. 
There were 400,000 autos built in 1911 and the average price was $1245 per car.  There were 250,000 men employed and 100 million gallons of gasoline was used for autos during 1911.
Through our organization we expect to influence the government into improving the roads.  Millions of dollars have been spent on the Mississippi, or irrigation, and on the Panama Canal and good roads are as important as any of these.
In the old days the farmer opposed road improvement because he thought it was for the auto owners only, but now he is for it.
We used our influence in getting the route of the trans-continental tour to come through Wisconsin, and this is of interest to you because we have succeeded, and the route will go through Watertown."
A. R. Dearholt of the Milwaukee Auto club spoke as follows:
"The fact that so many of you have taken hold of this thing at the start bids fair to get that wretched Ixonia road fixed in a good condition.  A short time ago I came from Montana and while there I was shown a tire that had run over 30,000 miles of Montana roads.  Here your tires are worn out after they have gone over 2000 miles of roads, so you see the advantage of good roads.  In Milwaukee the Milwaukee Auto club has a $20,000 building, and we make the club a social one.  We have dances and various kinds of social affairs.  We will extend the privileges of our club to your members.  I suggest that you call your club the Watertown Motor club, and that it may include owners of autos, airships, motor boats and motorcycles.  Let your club stand for something, and don't let your city council make all sorts of restrictive ordinances without hearing from you.  After organizing you will be in a position to influence the fixing of the Ixonia road and if you do nothing else but that you have accomplished much."
George W. Peck
Watertown Republican, 02 08 1861
The Hyatt House, Janesville, under the management of Messrs. Pierce & Clapp, is well kept and doing a fine business.  The proprietors are untiring in their exertions to render their guests comfortable, in which efforts they are ably assisted by a company of courteous and obliging waiters.  The clerk of the establishment is our friend George W. Peck, who resided here for a while and is known to most of our citizens.  People from Watertown who have occasion to stop at a hotel in Janesville will consult their own interests by calling at the Hyatt House and placing themselves under the care of Peck.  We promise that he will do the handsome thing and see that while there they are well taken care of.  [The elegant Hyatt House was completed in 1857 and burnt down in January, 1867].
Storm in the area of Hustisford
Watertown Republican, 09 14 1860
We take it for granted that every body knows Ira Jones.  Ira is a well-to-do farmer, living a few miles north of us in the town of Hustisford, but permits the light of his countenance to shine in Watertown so frequently that every man, woman and child in town, we presume, is familiar with it.  The only thing we know against our old friend is that he is a Democrat—and, that like all Democrats, his imagination sometimes gets the better of him and leads him to make assertions that strike people as being rather too highly colored and bordering somewhat on the ridiculous.  He has furnished the Horicon Argus with an account of the late storm in his vicinity . . .
Immediately the hail came, borne by a whirlwind, and broke every light of glass on all four sides of the house.  Twenty acres of high grass were so entirely cut by the hail that not a blade of it was left in the field.  The same extent of corn was cut up so entirely that there was not enough left either of stalk or ear to make it profitable to either hogs or cattle. 
Trees were entirely stripped of their leaves and branches and large burr oaks twisted off at the stem.  Stacks were blown over, shocks destroyed, threshing machines overthrown and in some instances barns were blown over and horses and cattle killed.  The path of this storm was not very wide, but it left great desolation in its trail, and so stripped the country that the farmers were obliged to feed oats in the sheaf to their cattle, as though a long and hard winter had exhausted all their fodder.  The hail stones were very large and in many places hail was from a foot to fifteen inches on the level, while in other places the eddies or whirls of the wind had piled the heavy hail stones to a depth of two feet.
The Weather
Watertown Republican, 02 15 1861
We propose to say as little as possible about the weather, for whatever may be true of it now is pretty certain to be false at the time this item shall be printed and read.  It has undergone so many changes within a week that it is difficult to recount them and we shall not undertake the job.  We will only say that the immense snow banks of which we spoke in our last issue have disappeared and that our sleighing at this time is now numbered among the things that were.  Runners are "played out" and wagons are now in great demand, being the only vehicles in use.  As we write it seems more like the month of May than the middle of February.  But we must not say too much, for before this goes to the printer it probably will freeze up again.
Sad Accident
Watertown Republican, 09 14 1860
The Jefferson Republic of the 12th inst. says:  We are pained to learn that a child about four years old belonging to Elder Hull, of Farmington, was scalded in a most frightful manner on Tuesday of last week, causing death in a few hours.  A boiler of hot water had just been taken from the stove and was left standing on the floor.  The little fellow, in playing about, backed up against the boiler and sat down directly in the boiling water.  In his efforts to get out, he upset it, the water fairly covering him.  We were informed by Dr. Ainsworth, the attending physician, that on the back part of his body, from the knees to the neck, it was so badly scalded that there was not an inch but what in moving it upon the bed and dressing the wound, the skin and flesh would roll up in a shocking manner.  He died in a few hours.
Hon. Charles H. Larrabee
Democratic Rally
Watertown Republican, 09 14 1860
Our Democratic brethren are to be addressed this evening at Cole's Hall by Hon. Charles H. Larrabee.  We [Watertown Republican] hope that every Republican in town will make it a point to go and see what the little Horicon joker has to offer and learn, if possible, what the grounds are upon which he bases his claim to a re-election.  He will probably tell all about the purity of the old man's character, the incorruptibility of his administration, the glorious achievements it has made, the orthodoxy of its Democracy, and its magnificent beauties on general principles.  Then he very likely will tell, too, about the benign and moral influence of slavery—what a noble and virtuous institution it is—how that he, if he lived in the South, would own slaves and not think by so doing that he was guilty of any wrong in the sight of God or man.  [Charles Larrabee (1820-1883) was a U.S. Representative from WI.  He moved from Chicago to Horicon in 1847 and practiced law.  He was an unsuccessful candidate for re-election in 1860 to the Thirty-seventh Congress.  During the Civil War, Larrabee served in the Union Army from April, 1861, until September 1863.]
Larrabee in Watertown
Watertown Republican, 09 21 1860
A short notice [in the Watertown Republican] of the short individual who has misrepresented this district in Congress the past session and now going about on exhibition.  "Charley" Larrabee, as he with a familiarity that breeds contempt addresses himself, stood forth on the rostrum and "aired his vocabulary" in Cole's Hall on Friday evening, to the amusement of Republicans and chagrin of Democrats.
The brass band played at one end and Larrabee lifted up his jaw at the other, and the meeting dragged its slow length along, like a sick serpent, music in its rattle, and poison under its tongue . . . he stood firmly on his short pins, not seeming quite so tired as we remember to have seen him.  He proceeded to pronounce an eulogy on his sincerity and manliness, a sad tribute of respect to the dead, and stifling his emotions, laid off his harness, slipped his halter, snuffed the air like the "wild ass of the desert," and plunged crazily into the bowels of his argument.  The appearance of the little squatter sovereign at this juncture was picturesque . . .
Judge Larrabee says we lied in our statement that he voted for a Know Nothing Speaker of the House of Representatives.  We will waive all discussion as to the gentility and good breeding the little dodger manifests in the matter and examine for a moment the simple question of veracity raised by him.  No one knows better than Larrabee that Smith of N. C., for whom Larrabee voted repeatedly for Speaker, was nominated and elected by the Know Nothings.  This is a matter of history and for Larrabee to assert to the contrary is to expose his ignorance.  It is all very well for him to get up before an audience and in his swaggering, bulling manner undertake to choke down the truth, but he cannot successfully distort facts—He stands on record as having voted for a Know Nothing and must not now undertake to shirk the responsibility.