website  watertownhistory.org
    ebook  History of Watertown, Wisconsin
Angela Marie Frater
1929 - 2022
Fish Creek, WI - Angela Marie Frater, 92, went home to our Lord on Sunday, January 23, 2022 at her home in Fish Creek, Wisconsin with family at her side.
<![if !vml]>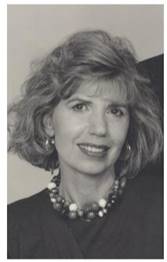 <![endif]>She was born Angela Marie Sabetti in Providence, RI on March 30, 1929 to Carmela Anne Scarduzio and Philip Sabetti.
Angela graduated from Cranston HS and within a few years had run away from home (her father had said), seeking work and a college degree. She landed in Washington DC where she met her future husband Allen Frater while working as a legal secretary at the Pentagon. They married in 1954, and after a brief residency there and the birth of their first child David, moved to her husband's hometown, Watertown, WI.
Bright and articulate, Angela's love of language and thirst for knowledge led her to complete her Bachelor's in English in 1960 at UW Madison. She taught English at Watertown HS but was soon devoted full time to her growing family; and in 1967 they moved to the Hartland area after researching schools.
Angela grew up with her four children, sharing tennis, downhill skiing, swimming, sailing, horses and a love for learning. Always on the go, but putting family first, she orchestrated their annual western ski trips, tropical adventures, overseas travel and endless activities of music, sports and family gatherings. Yet she managed to volunteer her time and talents in her Church and community, acted in local theatre, helped with numerous fundraising events, and joined several book clubs.
With her youngest child in college, they moved to Mequon and Angela finally pursued her dream by attending writing classes at Harvard University. She soon saw her feature articles appear in newspapers in Wisconsin and on the east coast; and she published two short stories - "The Visitor" and "Laurie at the Fair." A seasonal resident for over 25 years in Fish Creek, Angela spent the past four years full-time there with her husband, reveling in the music and visits from family. When it came to helping her family, her generosity was limitless, along with her encouragement to reach for the stars and take advantage of opportunities - this will be her legacy.
Angela was predeceased by her husband Allen H. Frater; her parents Carmela and Philip Sabetti; sisters Louise Messier, Irene Long and Anne Tillman; brother James Sabetti; nephews Bruce Powery and Jimmy Sabetti; and brother-in-law Milton Frater.
She is remembered by her children David Frater (Julia), Fish Creek; Cynthia Frater, Canyon Lake, TX; Cheryl Jones (Bill), Belgium, WI; Caran Quadracci (Joel), Chenequa, WI; grandchildren Allen Coté, Colin Frater (Brittany), Alanna Fraase (Keith), John Frater, Antony Frater (Kristin), Eric Frater, Aaron Frater, Alissa Carney (Zach), Meghan, Halle, and Danica Quadracci; great grandchildren Steven, Brooklynn, Willa, Andrew, Patrick, Adeline, Leo and Emmett; sister-in-law Mary Frater; and nieces and nephews.
A Mass of Christian Burial will be held at Stella Maris Parish-Baileys Harbor site on Friday, April 8, 2022 at 11:00 a.m. Burial will be at St. Mary's of the Lake Cemetery.
Visitation for family and friends will be from 10:00 a.m. until the time of service at 11:00 a.m. at the church.
In lieu of flowers, memorials in Angela's name can be made to Stella Maris Parish (PO Box 49, Egg Harbor, WI 54209), The Ridges Sanctuary (PO Box 152, Baileys Harbor, WI 54202), or Birch Creek Music Performance Center (PO Box 230, Egg Harbor, WI 54209). Huehns Funeral Home, Inc. Sturgeon Bay is assisting the Frater family.

History of Watertown, Wisconsin