website  watertownhistory.org
    ebook  History of Watertown, Wisconsin
Robert James "Bob" Schuett
1927 - 2014
<![if !vml]>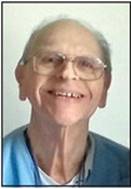 <![endif]>Robert James "Bob" Schuett, 86, of Watertown, passed away at Highland House Assisted Living Center on Wednesday, Jan. 1, 2014.  A Mass of Christian burial will be held at St. Henry Catholic Church on Saturday at 11 a.m. with Monsignor Daniel Ganshert presiding.  Burial to follow at St. Henry Cemetery.  A visitation will be held at church on Saturday from 10 a.m. until the time of Mass. Schmutzler-Vick Funeral Home and Cremation Service is assisting the family.
Robert was born on Jan. 25, 1927, in Milwaukee, son of Walter K. and Marie (Diederich) Schuett.
On Sept. 22, 1951, he married Betty Maas at Holy Angels in Milwaukee.
Robert was a graduate of Marquette University and served in the Navy.  Robert was a longtime employee of Dean Witter and Morgan Stanley until he retired in 1988. His hobbies included traveling with family and the elder hostel program. He was a member of the St. Henry Catholic Church.
He is survived by his wife of 62 years, Betty, and their four children, Janet (Jack Graham) of Tempe, Ariz., James (Katherin) of Philo, Ill., Thomas (Gayla) of Villa Grove, Ill., and Susan of Milwaukee; four grandchildren, Thomas (girlfriend, Jenny Yunker), Miranda (Dr. Casey) Watson, Derek (fiancée Lindsey Brown) and Kyle. He is also survived by numerous grandpets.
The family could not be more grateful to the staff of the Highland House for their patient and compassionate care over the past two years. They would also like to extend their gratitude to Rainbow Hospice for Bob's care in his final days.
In lieu of flowers, donations may be made to Highland House, 125 Hospital Drive, Watertown, WI 53098 and Rainbow Hospice at www.rainbowhospicecare.org.
Schmutzler-Vick Funeral and Cremation Service 500 Welsh Road Watertown

History of Watertown, Wisconsin