website  watertownhistory.org
    ebook  History of Watertown, Wisconsin
Watertown Grocery Co.
1012 S Third
Watertown Grocery Co. Opens for business
Fine New Enterprise for Watertown.
1914
10 15       The-magnificent new building of the Watertown Grocery Co., just across the C. M. St. P. Ry. tracks on Third Street, recently completed, is filled with everything in the wholesale grocery line and the company opened for business last Thursday. 
Agents are kept busy taking orders in this city and surrounding towns, and the company has already received many fine orders and delivered the-goods to well satisfied patrons. 
The home of the Watertown Grocery Co. is one of the most modern in the state and is equipped with everything that tends to store and handle goods in the latest up-to-date fashion.
This is a local institution that certainly deserves the encouragement of every citizen of Watertown.   WG
1917
EDDIE SEMRICH
<![if !vml]>

<![endif]> 
LOADING DOCK
<![if !vml]>

<![endif]>  
DELIVERY TRUCK
<![if !vml]>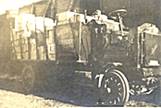 <![endif]>   
INTERIOR VIEW
<![if !vml]>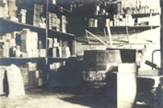 <![endif]>  
EXTERIOR VIEWS
<![if !vml]>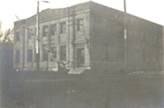 <![endif]>         <![if !vml]>
<![endif]>  
Cross References:

History of Watertown, Wisconsin