This file portion of www.watertownhistory.org website
Watertown Booksellers
[Book World]
300 E Main
Former Farmers & Citizens Bank Building
Founded in 2003 / Closed Sept of 2012
<![if !vml]>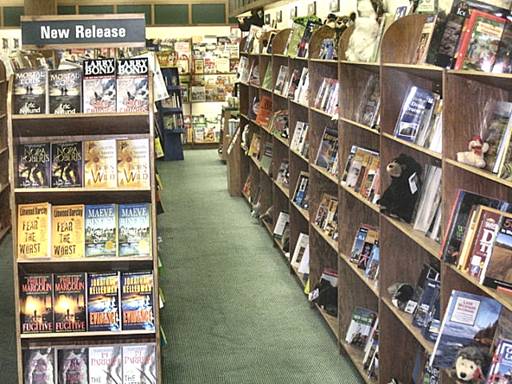 <![endif]>
Company Overview:
Watertown Booksellers is an independent family-oriented bookstore located at 300 East Main Street in Watertown, Wisconsin.  Mission: Customer service is our number one priority.  Watertown Booksellers has a knowledgeable staff of booksellers who are ready to work with you, help you find what you need, and deliver the outstanding service.
It is our goal to offer the Watertown community the best selection of reading material in the area. You will find an extensive selection of both hardcover and paperback books for all age groups. Along with current bestsellers, you will find books in every category with a strong emphasis on regional and nature titles. Our staff works diligently to bring you a tremendous selection of magazines and local, state, and national newspapers.
Products:
Hundreds of hardcover & paperback book titles on-site: religious, inspirational, self-help, recovery, general fiction, romance fiction, mystery, science fiction, horror, adventure, historical, new age, wide selection of various children's - series, step-into-reading categories & gift sets; cookbooks, classics, transportation, house remodeling and landscaping, auto-biography & biography, history, true crime, antiques, teen & young readers, coin collecting albums, marriage & child care, sports, performing arts, nature, pets, business, computers, photography, travel, reference, regional, health, diet & exercise, best sellers & new releases, bargain books and much more...
*Thousands of magazine titles
*Calendars
*Plush toy animals of various sizes and styles
*Book Club Registry
*Gift Certificates
*Special orders (free shipping)
*Bonus Bucks program
<![if !vml]>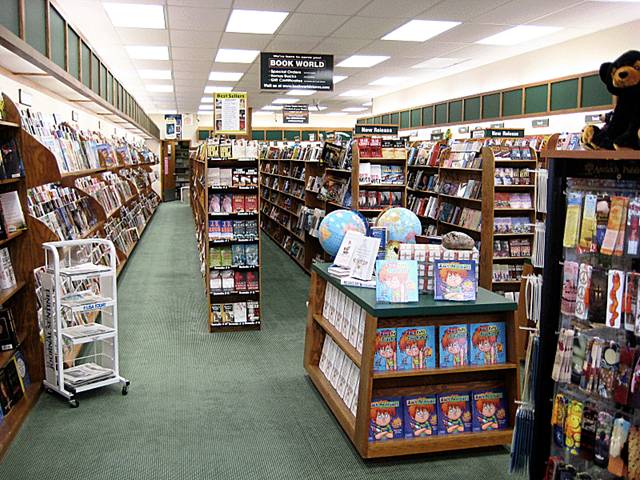 <![endif]>