website  watertownhistory.org
    ebook  History of Watertown, Wisconsin
Sugar Beet Factory
<![if !vml]>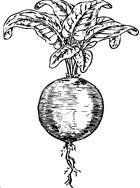 <![endif]>
1891
03 27       ORGANIZE FOR A BEET SUGAR FACTORY   
Interested parties have been talking for some time past of taking steps to organize a company to build a factory for the purpose of manufacturing beet sugar in this city, and as a preliminary move in the matter, have interested quite a number of farmers hereabouts who have agreed to devote a portion of their farm the coming summer to the cultivation of sugar beets.  Beet seed has arrived here from Washington and is now in the hands of Postmaster Moak.
Julius Schoechert, a gentleman well posted on this industry, informs us that before another year rolls round he believes we will have a good-paying beet sugar factory here.  He wishes us to inform our readers that on Thursday afternoon, April 2d, at 2 o'clock p. m. a meeting will be held in Temperance hall over Mike Began's store on the west side.   WG
1899
03 01       CHANCE OF A BEET SUGAR PLANT
There seems to be excellent ground for believing that Watertown stands a good chance of having a beet sugar plant.  W. H. Wheeler, of Beloit, who addressed a meeting held here in that interest a couple of weeks ago, was in the city again Monday.  He feels certain that if $100,000 is subscribed here he can get outside parties to invest $100,000, and thus practically make it an assured success.  Several gentlemen of this city are-anxious to invest their capital in this enterprise, and if a few more will only come forward and put their shoulders to the wheel there is no possibility of failure.   WR
03 08       QUESTION OF A BEET SUGAR PLANT
The question of a beet sugar plant having become one of engrossing interest to our citizens, we deemed it advisable to interview the gentlemen of the Watertown delegation, headed by out energetic and enterprising young mayor, Henry Mulberger, who left here last Thursday morning for Bay City, Mich., to inspect the beet sugar at this point, and are enabled to lay before our readers a most comprehensive and interesting statement of what they saw.   WR
03 22       BEET SUGAR FEVER PROVEN CONTAGIOUS
The beet sugar fever has proven to be very contagious.  All our citizens are taking the liveliest interest in the matter, and there does not seem to be any good reason to anticipate a failure of the project.  Farmers coming to town are on the alert for information in regard to it, and we judge from their expressions in its favor that the least trouble to apprehend will be in securing sufficient acreage.   WR
11 07       JULIUS SCHOECHERT, BEET FARMER
Samples of sugar beets grown by Julius Schoechert, a well-known farmer on the Plank Road who has been experimenting with this product for several years, was sent to the Wisconsin Experimental station at Madison and tested by the government chemist, F.W. Woll.  The result is given as follows: Weight of beets, 1.22 pounds; sugar in the juice, per cent, 16.31; coefficient of purity (meaning the percentage of sugar in the solid matter in solution in the juice), 85.2 . . . The chemist says the samples are excellent in quality, the tests being very high.  Mr. Schoechert is very confident that this section can produce sugar beets profitably and hopes to see a beet sugar factory established here.  WR
1900
10 19       BEET SUGAR PLANT ADVANTAGES
Fred. Brunsterman, of Boston, has been in the city during the past week looking over the advantages of this city as a place to locate a beet sugar factory, and the outlook for getting enough farmers to agree to plant enough beets to make the factory a success, 60,000 acres being required.  The beets raised hereabouts for such purposes by tests at the state experimental station at Madison average higher than any produce elsewhere, and the other advantages are such that Watertown is considered one of the best places in the world for such a factory.  Mr. Brunsterman has been travelling through Iowa, Indiana, and Wisconsin looking for the best site obtainable and will shortly make his report to Boston capitalists who are desirous of going into the manufacture of beet sugar.  They do not ask financial aid from the community where they locate all they want is a guarantee from the farmers that they will plant the necessary acres of beets.    WG
1901
03 22       CHANCE OF A BEET SUGAR PLANT
The sugar consumed by the people of out state comes almost to $6,000,000 annually.  This means that for each working day in the year there must be gathered into our banks not less than $20,000 in cash to be sent elsewhere to pay Wisconsin's sugar bill . . . The Watertown farmers' and other people, citizens of Watertown and vicinity, have for some time past been endeavoring to secure a beet sugar factory.  It is that the possible that the opportunity for such a factory is now close at hand . . . It now remains for Watertown to take the first real step towards securing a beet sugar factory.  Let the farmers in the vicinity grow three or four hundred acres of sugar beets this year and ship them to the Menomonee Falls factory for manufacture into sugar.  This experiment will test the question of whether or not the farmers desire to grow beets in the future, and further yield definite information as in the adaptation of the soil to that crop.   WG
10 25       NO BETTER SUGAR BEETS CAN BE GROWN
The harvest of the sugar beets grown by the Watertown business men on 100 acres of the Howard farm west of this city has been going on for a week past, and though the yield will not be as great as it would have been had we had more favorable weather the past summer, those interested in the enterprise say they are well satisfied that as good, if not better sugar beets can be grown, hereabouts and in any other section of the country.  The C.M.&St.P. Ry. Co. has built a sidetrack on the Madison branch of its railway system, a short distance south of the beet field, where the beets are loaded into cars and shipped to Menomonee Falls, where they will be manufactured into sugar.  A large number of men, women and boys are engaged in the harvest, and the beet- field presents a very busy appearance.  An industry of this kind, rightly started hereabouts, is very evident [that it] would be of great value to not only the farmers, but labor and business men as well, and we hope everyone will do all in his power to encourage it.
Julius Schoechert has also a large tract of land devoted to beet culture on his farm west of this city, and he is harvesting a choice crop this week.  The beet crop of Sam Kussel in the northeastern part of the city is in excellent condition and Sam is expecting big results.  WG
Cross Reference Re. SAM KUSSEL:  10 09 1908.  BIG REAL ESTATE DEALS. The Riverside Land Co. is putting in a fine driveway between Fourth Street bridge and county line bridge [new "driveway" is assumed to be the upgrading or rebuilding of Labaree St., a portion of which had existed as early as 1855; county line bridge is Division/Boughton St bridge]. They have recently sold 420 lots in Beloit in one day, 232 lots in Janesville, 145 lots at Monroe and 173 lots in Stoughton. If you are in line for an investment don't fail to purchase lots in the Riverside addition, known as the Sam Kussel property, in the 6th ward [Samuel Kussell home was at 924 Labaree]. Watertown is on the boom and these lots are bound to advance in price.
DON'T PUT IT OFF. Start now and buy a lot in the Riverside addition to Watertown, for these lots will not last long at these terms and prices.
DON'T FORGET. Sale of lots in Riverside addition, opens Wednesday, Oct. 14 at 7 a. m. Come early. WG
Cross Reference: Riverside Addition [Kussel Farm] - Labaree St. Labaree St
12 12       BEET SUGAR PULP
A number of farmers were in the city taking home loads of beet sugar pulp received here from the Menomonee beet sugar factory.  The price asked is $1.60 a t on which covers the cost of delivery.  Pulp will be received daily during the winter season and farmers may secure the fodder at any time.
1962
03 22       INTERESTED IN GROWTH OF SUGAR BEETS
Enthusiasm ran high yesterday at a Watertown meeting of farmers interested in the growth of sugar beets, in this area, putting a bit of "silver lining" in the cloud which has hung over the industry.  A film was shown to acquaint those attending with the operations of the Great Western Sugar Company in other states.  Great Western is the company interested in taking over the Green Bay plant.  Representatives of Great Western answered questions and discussed briefly the result of research which has brought about better seed, to raise sugar content and improved methods of cultivation to increase the tons produced per acre.   WDT
<![if !vml]>

<![endif]>
History of Watertown, Wisconsin