This file portion of www.watertownhistory.org website
St. Henry's Catholic School
Early grades, c1885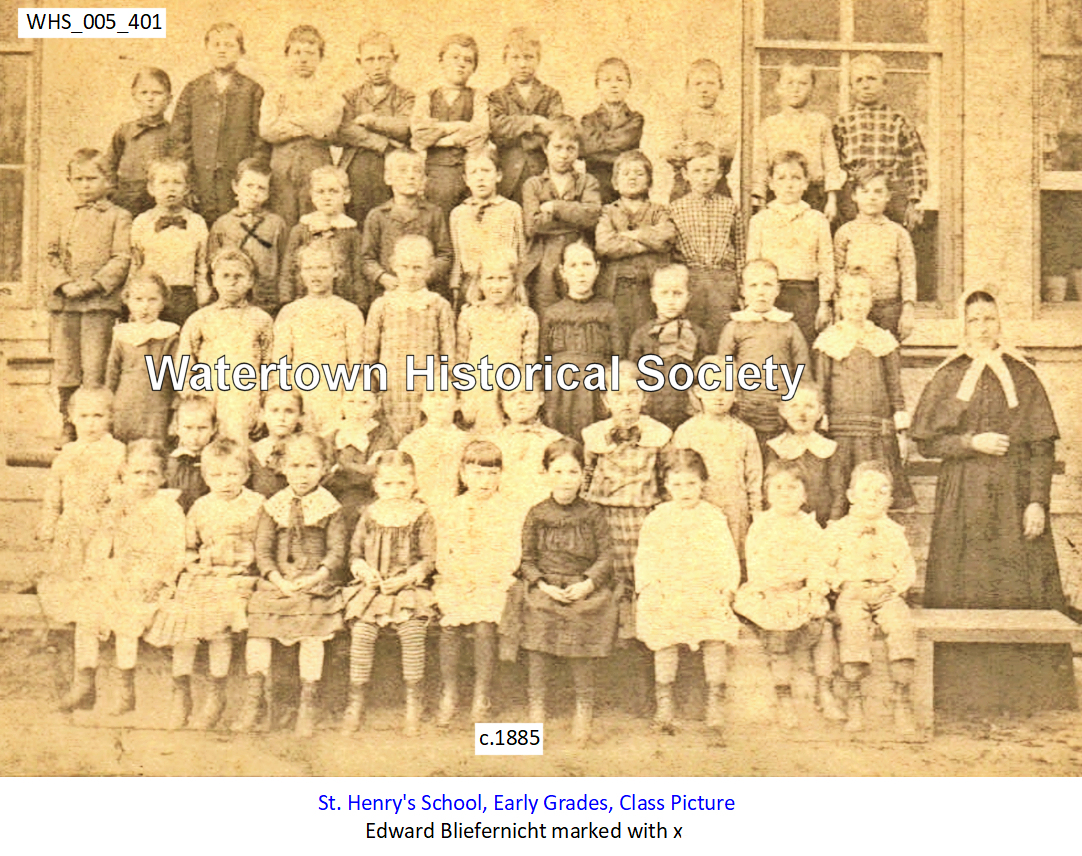 St. Henry's School,  c1885
The boy with the "X" on him, is Edward Bliefernicht son of Joachim and
Regina Euper Bliefernicht of 700 Vine St. Watertown.
Edward Bliefernicht (born 1877) and the Bliefernichts lived east side of 4th St, between Jones and Cady Sts [1866-67 Watertown City Directory].  After that they lived at 700 Vine St.
The children were educated at St. Henry's.   It is believed Regina, the mother of Ed, was a Catholic; Joachim, the father, was a Lutheran.  He was a member of St. Marks, the kids did not go there. 
Edward appears to be about age 7 in above image.