website  watertownhistory.org
    ebook  History of Watertown, Wisconsin
Spuncast Inc
<![if !vml]>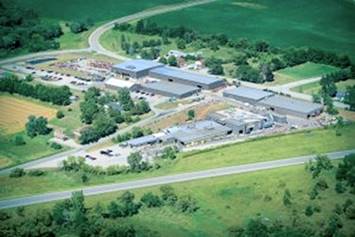 <![endif]>
1976
Spuncast, Inc. was founded in 1976 to supply the needs of customers for heat resistant tubing.  Our first customer required a thousand (1,000) 3-1/2″ diameter castings; upon completion of this order, we were in business.  The castings were centrifugally cast, cleaned, cut to length, pressure tested and delivered by our owners.
This attention to detail and awareness of our customers' needs is the basis of our business, just as it was then.  From this humble start, we have grown to be a significant force in supplying quality centrifugal castings to many major markets.
These operations include heat treating, rough and tight-tolerance finish machining.  Our fully equipped lab provides full metallurgical services.  Our commonly produced alloys can meet your specific design requirements in alloy steels, irons, heat and corrosion resistant stainless steels.
Chemical Processing Equipment

Defense Industry

Food Processing Equipment

Furnace Builders

Glass

Mfg

Equipment
(Glass Rolls)

Heat Treating Equipment


(Food Industry)

Metal Extruding

Mineral & Ore Processing

Eqmt

Mining Equipment


(Off-Road Hydraulic Cylinders)

Pulp & Paper Equipment

Pumps and Valves

Steel Processing Equipment
1997
04 25          Spuncast Inc. of Watertown, a producer of centrifugal stainless steel castings, reached a milestone on Friday when the industry celebrated its latest goal in work safety.  Employees worked 2,273 days or six years and 79 days or 1,500,000 hours without a lost time injury.  The event was celebrated with cake, snacks and refreshments, and gifts for employees.  Spuncast President Ron Rohrmayer announced that a $300,000 bonus would be divided among employees.
2005
10 12          An addition to the primary machine shop at Spuncast Inc. in the town of Emmet will help boost production and employment at the plant for at least the next five years.  The addition, which includes over 12,000 square feet of manufacturing space and approximately 3,200 square feet of employee facilities, should help create about 15 jobs in the near future, Spuncast President Don Payne said.  "Because of our expected growth we anticipate to add anywhere from eight to 10 jobs each year for the next five years," Payne said.  "Just in the past four months we have added 15 jobs."

History of Watertown, Wisconsin