website  watertownhistory.org
    ebook  History of Watertown, Wisconsin
Ray Ryan
Raymond J. Ryan (1904-1977) was a gambler, oilman, promoter, and developer.  In the 1920s he went into the oil business, but was unsuccessful.  He did, however, learn some powerful lessons about making timely investment decisions.  He finally succeeded in the oil business in the 1940s due to the booming oilfields.
1957
Watertown Daily Times, 10 02 1957
Ray Ryan, Watertown-born oil and hotel man, who recently returned from a trip to Russia, telephoned from Los Angeles to Watertown yesterday and invited Erwin R. Sell of the Feisst Liquor Co. to join him on a trip to New York to attend the World Series. Ryan was flying with a party of friends in his private plane and asked Sell to meet him in Chicago and join him on the trip to the series. He did. Recently, while en route to Russia and before the pennant races had been decided, Ryan sent a postcard to the Timesfrom Germany stating that he was going to Russia but that he would be back "in time to see the World Series games in Milwaukee."
1959
Watertown Daily Times, 07 09 1959
Africa, once the Dark Continent, is being discovered by more and more people who can afford it as a place to vacation, relax, enjoy the dangers of the jungle under the most comfortable circumstances. Among the men who are investing in the future of Africa is Watertown-born Ray Ryan, oilman-financier of Palm Springs, Calif. He has teamed up with Movie Star William Holden and the Swiss millionaire-industrialist, Carl Hirschman, in taking over a ritzy African hotel and converting it into a plus safari club for millionaires and people with lesser but adequate means. The three have organized the Mount Kenya Safari Club six miles outside Nanyuki in Kenya, British East Africa. They bought the hotel in February and are about to embark on their first season.
1960
Watertown Daily Times, 09 30 1960
Ray Ryan, Texas oil man and hotel owner, has purchased complete control and ownership of the famous El Mirador Hotel in Palm Springs, Calif., according to a press dispatch today. Ryan, who was part owner and who served as managing director, paid in excess of one million dollars to acquire the other shares.
Ryan, who has been spending considerable time in Kenya, Africa, where he is part owner and director of the famed Mt. Kenya Safari Club, including a hotel, announced he intends to spend more of his time the next few years in Palm Springs to direct the El Mirador, with occasional flying trips to Africa.
1964
Watertown Daily Times, 01 16 1964
LOS ANGELES — A wealthy oilman testified Thursday he fled from two men shouting "shoot me in the back, that's the way you do business," in the extortion trial of three men.  Ray Ryan, a native of Watertown, Wis., and a Palm Springs hotel owner, also testified a Chicago underworld leader warned him not even Atty. Gen. Robert Kennedy could protect him if he did not pay $60,000 "protection money."
Watertown Daily Times, 01 18 1964
LOS ANGELES — Big time oilman and international gambler, Ray Ryan, a native of Watertown, Wis., says he won $15,000 from Nick (the Greek) Dandolas 15 years ago but that since then he has lent him $27,000, none of it repaid.  Ryan made the statement in testimony Friday at the trial of three men accused of trying to extort $60,000 from him.  In another action, Dandolas filed a civil suit in which he charged that Ryan welshed on a $524,000 gambling debt.  He said the debt resulted from a rigged poker game.
Watertown Daily Times, 04 13 1965
Watertown-born Ray Ryan, the Texas oil millionaire, and his two partners in the swank Mount Kenya Safari Club near Nairobi, Kenya, Africa, Motion Picture Star William Holden and the Swiss financier, Carl Hirschmann, have closed the luxurious club after operating it for six years, according to press dispatches from Nairobi. The place, often called the most luxurious club in the universe, was operating at a financial loss topping $140,000 a year. The glittering list of charter members included the late Sir Winston Churchill, expresident Eisenhower, Prince Bernard of the Netherlands, speed ace Donald Campbell, Henry Ford, Walt Disney and Tom Mboya, Kenya's planning and development minister. The club, more than 6,000 feet above sea level, had luxury bungalows, an exotic bird sanctuary, a heated swimming pool, a tennis court and other facilities. It faced the snowclad peak of Mount Kenya.
2013
                 <![if !vml]>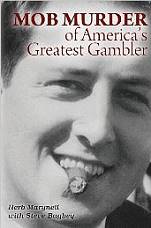 <![endif]>   Amazon has book for sale.
Watertown Daily Times, 05 11 2013  
THE RAY RYAN BOOK
A few weeks ago we wrote briefly about a new book just published about Watertown native Ray Ryan, his path to fame and fortune, and his ultimate demise, possibly at the hands of organized crime.  We said we'd come back to the book after we had a chance to read it.  Well, that happened in recent days when we were away from the desk for a little break.  The book was far more interesting than we had anticipated, especially given all the Watertown connections this man had . . .
Over the years, Ray Ryan came back to Watertown occasionally to visit old friends.  Once was in 1952 when he came on stage at Watertown High School with his good friend Joseph Davies who was awarding the first Davies scholarships from a foundation he had established to help local students attend the University of Wisconsin. Davies and Ryan were good friends.
Ray was moved by the Davies scholarship presentation.  In fact, he mentioned that day he was going to consider a similar scholarship program but that never materialized . . .
The book we're talking about was written by Herb Marynell, who was a reporter for the Evansville newspaper at the time of Ray Ryan's murder.  It was written in collaboration with Steve Bagbey, who was a detective with the Evansville Police Department and was the chief investigator of the murder.  The book is appropriately titled "Mob Murder of America's Greatest Gambler."
We believe you'll enjoy reading it.        In Times Square column
Cross References:

History of Watertown, Wisconsin