website  watertownhistory.org
 ebook  History of Watertown, Wisconsin
Theophil Liedtke
1911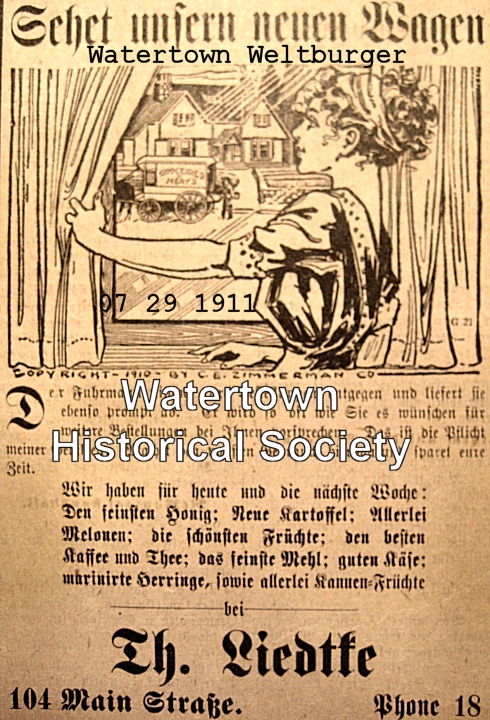 Notice our New Wagon
The driver takes your order and [instead therefore] delivers it promptly.
He will come as often as you wish to order from him.
That is our obligation, to be of help and assistance.
Make full use of this and spare your time.
We have today and next week:  the best honey, new potatoes,
nicest fruit, the best coffee and tea, the finest flour, good cheese,
marinated herring, as well as canned fruits.