website  watertownhistory.org
    ebook  History of Watertown, Wisconsin
Watertown Main Street Program
2004
04 11       GAIL TOWERS MACASKILL NEW DIRECTOR
Gail Towers MacAskill of Watertown has been named new director of the Main Street Program. MacAskill, 42, is a graduate of the University of Illinois Champaign-Urbana in the college of liberal arts and science with emphasis on literature and historic restoration. From 1982 until the present, she has actively pursued education in the form of independent seminars, both in the field of design and business. MacAskill said some of her initial goals for the program will be to re-infuse enthusiasm and excitement for the Main Street Program.
2016
Watertown Historical Society
President Melissa Lampe
named Executive Director
January 20, 2016
<![if !vml]>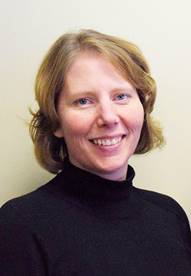 <![endif]>Watertown resident Melissa Lampe has been hired as the new executive director of the Watertown Main Street Program. Lampe succeeds Susan Dascenzo, who will now serve exclusively as the executive director of the Watertown Area Chamber of Commerce. Dascenzo, who joined the Main Street Program in 2005, became the director of both organizations following their merger in 2011. The chamber and Main Street Program will continue to work in partnership to benefit the Watertown community from their shared offices at 519 E. Main St.
Lampe has been involved with the Main Street Program as a volunteer since 2008. She has served on the organization's board of directors as both secretary and president and also served as chairwoman of the Watertown Historic Preservation and Downtown Design Commission. In addition, Lampe is president of the Watertown Historical Society.
As both the chamber and Main Street Program grow, the decision was made by both the chamber board of directors and the Main Street Program to separate the executive director post into two positions. Dascenzo said she is grateful to have served the Watertown Main Street Program. "Watertown has a great downtown with a solid group of merchants," she said. "I know that Melissa can move the program forward."
Sandi Budewitz, who has served on the Main Street Program board since 2006, said, "The Main Street Program has accomplished many goals over the past 10 years under the leadership of Susan Dascenzo. Susan was an integral part of our growth and we are grateful for all she has done. We look forward to working in cooperation with Susan and the chamber to accomplish our vision for downtown."
"Melissa will bring a fresh perspective as well as her knowledge and love of historic structures to the position," Budewitz added. "We are fortunate to have Melissa on our team and we look forward to her enthusiastic approach to improving our downtown."
Lampe said she was honored to be chosen by the Main Street Program to serve as its new director and looks forward to working on projects and events that will benefit downtown Watertown.
<![if !vml]>

<![endif]>
History of Watertown, Wisconsin