website  watertownhistory.org
    ebook  History of Watertown, Wisconsin
Kramer Cheese
Kramer Dairy
1173 N. Fourth St
1929       ESTABLISHED
<![if !vml]>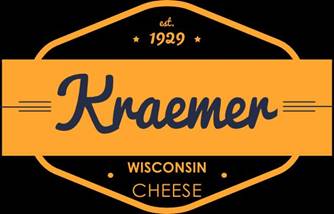 <![endif]>
The legacy of the Kraemer business started in Watertown in the 1920s when Tony Kraemer, a farmer, decided to open a small dairy business on his property.  In 1949, Tony's son Jim joined his father and opened the retail store in the early 1970s.  Now sons Mike and Richard along with their families still operate the business.
The store features fresh cheese curds, fudge, a variety of cheese and sausage, and 13 varieties of cheese spreads among other products.
1971
  1971, New facility, 1173 N Fourth St, WHS_006_784R
2013       Kraemer Dairy Renovates Store
Kraemer Wisconsin Cheese is putting the finishing touches on a new addition and other renovations at its Watertown facility located at 1173 N. Fourth St.  The additions include a new retail store and production area for the company to produce its cheese and fudge.  The cheese company is also renovating a 115-year-old barn to create a new tasting room.
  WDTimes article.      WDTimes portfolio of images  
2014       Arts Council Garden Award
09 05       <![if !vml]>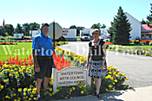 <![endif]>

History of Watertown, Wisconsin