website  watertownhistory.org
    ebook  History of Watertown, Wisconsin
Kramer Cheese
Kramer Dairy
1173 N. Fourth St
1929       ESTABLISHED
<![if !vml]>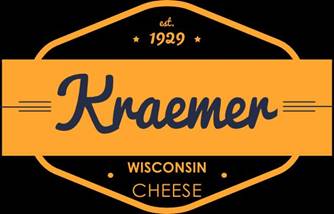 <![endif]>
The legacy of the Kraemer business started in Watertown in the 1920s when Tony Kraemer, a farmer, decided to open a small dairy business on his property.  In 1949, Tony's son Jim joined his father and opened the retail store in the early 1970s.  Now sons Mike and Richard along with their families still operate the business.
The store features fresh cheese curds, fudge, a variety of cheese and sausage, and 13 varieties of cheese spreads among other products.
1971
  1971, New facility, 1173 N Fourth St, WHS_006_784R
2013       KRAEMER DAIRY RENOVATES STORE
Kraemer Wisconsin Cheese is putting the finishing touches on a new addition and other renovations at its Watertown facility located at 1173 N. Fourth St.  The additions include a new retail store and production area for the company to produce its cheese and fudge.  The cheese company is also renovating a 115-year-old barn to create a new tasting room.
  WDTimes article.      WDTimes portfolio of images  
2014       ARTS COUNCIL GARDEN AWARD
09 05       <![if !vml]>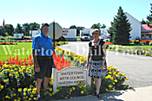 <![endif]>
2020       FOURTH OF JULY
<![if !vml]>

<![endif]>               <![if !vml]>

<![endif]>
2021       JAMES A. KRAEMER (1931-2021)
<![if !vml]>

<![endif]>
Watertown, WI - James A. Kraemer, 90, of Watertown, passed away peacefully with his family by his side on December 7, 2021, at the Watertown Regional Medical Center.
James was born on May 30, 1931 in Watertown, the son of Anton and Emilie (Stangler) Kraemer. He started working the milk route at age 7 in 1938. James married the love of his life Joanne Oestreich on June 11, 1955 and the couple enjoyed 60+ years of marriage before her passing in 2016. For 43 years, James and Joanne owned and operated Kraemer Wisconsin Cheese, remodeling, renewing, and reinventing all along the way. There would be no Kraemer Wisconsin Cheese today without the guidance of James and Joanne.
James led a life of legend; and his family is his legacy. He won the World Cheese Championship for a recipe he created for a beer cheese in 2010. James was a member of St. Henry's Catholic Church, a member of the Watertown Country Club for 41 years, the Elks Lodge, where he was named National Elk of the year, he was also a member of the Watertown Agribusiness, was a Fourth Degree Knights of Columbus, and a member of the Dodge County Board of Supervisors. He was a hard worker his whole life, working in 10 different decades. He was a very generous, just, and brave man. In his free time he enjoyed coaching youth basketball for a number of years, gardening, golfing, and bowling. Above all he loved spending time with his family and friends, especially his grandchildren. He will be dearly missed by all who were blessed to have known him.
James is survived by his children: Mary (Dan) Christian; Donna (Larry) Smith; Tony (Sue) Kraemer; Richard (Mari) Kraemer; Steve (Cheri) Kraemer; and Mike (Rhonda) Kraemer. He is further survived by grandchildren: Emily (Jakoah Brgoch) Christian; Michael Christian; Elizabeth Christian; Sherry (Rob) Harms; Katie (Chris) Campbell; Tony Kraemer; Megan (Dave) Karl, Ryan Kraemer; Kevin (Linda) Kraemer; Jenny Kraemer; Julia (Luke) Kaster; Jacob Kraemer; Garrett (Kristine) Fischer; Christina (Cody) Roehl; Bradley (Angela Patel) Fischer; Angel Fischer; and Tyler Kraemer, great-grandchildren: Andrew and Madalyn Harms, Avery Roehl, Olivia Kaster; Gunnar Roehl; Nora Campbell; and Mason and Harper Karl. Sister-in-laws May Wanke and Rose Haznaw and brother-in-laws Richard (Jodi) Oestreich and James (Judith) Oestreich. He is also survived by many nieces, nephews, other relatives and many friends.
James is preceded in death by his parents, wife, sister Ethel, brothers-in-laws LaVern Wanke and Don Haznaw.
A Mass of Christian Burial for James will be held at 11:00am on Wednesday, December 15, 2021 at St. Henry's Catholic Church with Fr. Vince Brewer presiding. Visitation will take place at the Schmutzler-Vick Funeral Home on Tuesday, December 14, 2021 from 4:00 - 8:00pm and also on Wednesday at the church from 10:00am until the time of Mass. Burial will take place at St. Henry's Catholic Cemetery at a later date.
Memorials in James honor to St. Henry's Catholic School or the Make A Wish Foundation of Wisconsin would be appreciated.
The family would especially like to thank James's good friend and doctor, Terry Turke for the care and compassion over the years.
Schmutzler-Vick Funeral Home is caring for the family.
<![if !vml]>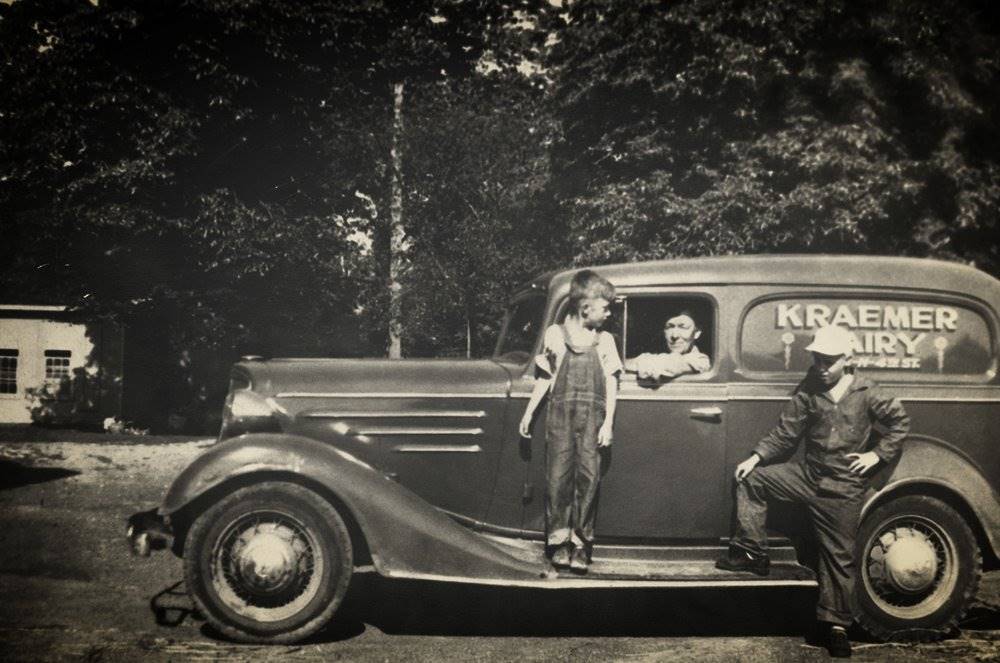 <![endif]>
James Kraemer standing on running board of vehicle in 1930's.
==============
Kraemer Wisconsin Cheese was not always a cheese store.  Rich and Mike's (current owners) great grandfather started a small dairy business back in the 1920s on the farm dealing in the milk industry. In the early 1970's Jim and Joanne Kraemer decided to find the finest cheeses the state has to offer.  The store is still located on the original farm, and you can still shop in parts of the barn's old hayloft.  Three generations later his family would be carrying on the tradition for fine dairy products, and in 2020 they just opened their second location in Hot Springs Village, Arkansas.  Today, the store is owned by Rich and Mike Kraemer (sons of Jim and Joanne) and son-in-law Dan Christian. Rich's daughter, Megan, also manages the store.  Grandpa Jim also comes in and Megan still puts him to work at 90.  Something we hold close is all of our non-related employees become family to the point of they even call Jim Grandpa.
We make over 17 varieties of cheese spread on site as well as our Homemade Fudge.  Our most popular flavor is our Apricot Honey which Jim came up with this secret recipe when we first started making spread.  Personal favorites among our employees are the Asiago Jalapeno and the Smoked Gouda.  Tuesdays and Thursdays are a very popular day here as we get our Fresh "Squeaky" Cheese curds in.  Something else that has become very popular over the years is our Grilled Cheese and Shakes days, which we are bringing back again starting in February.  This is something that the Watertown Community has really grabbed onto and has become a fun day(s) to incorporate in the spring and summer months.
Mike, Rich and Megan have also had a very close relationship with the Make A Wish Foundation and every year they do a golf outing to help a child close or in the Watertown Community.  long with working close with the food pantries in our area and other fundraisers through local organizations.  We really pride ourselves in being community driven as Watertown has supported us to be around for all of these years.
Cross reference file
2021 Discover article 

History of Watertown, Wisconsin