website  watertownhistory.org
    ebook  History of Watertown, Wisconsin
Robert W. Kastenmeier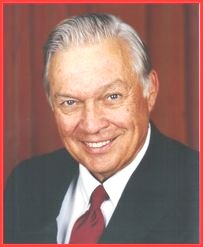 1924 - 2015
1924
Robert William Kastenmeier was born in Beaver Dam, Wis., on Jan. 24, 1924.  After graduating from public high school, he entered the Army in 1943.  He was on his way to combat in the Pacific as a second lieutenant when the war ended in 1945.  Discharged in 1946, he stayed on in the Philippines until 1948 as a branch office director handling war claims.
1952-58
After earning a bachelor's degree from Carleton College in Minnesota and a law degree at the University of Wisconsin in 1952, he practiced in Watertown for six years.  He was elected to the House, on his second try, in 1958. In a district centered in liberal Madison, he was re-elected 15 times.
1956
06 29       Robert W. Kastenmeier, Watertown attorney, announced that he would seek the Democratic nomination for Congress from the Second District.  The district is composed of Dane, Dodge, Jefferson, Columbia and Waukesha Counties; presently represented by Glenn Davis who is seeking the GOP nomination for the U.S. Senate.
Mr. Kastenmeier was born and reared in Beaver Dam.  In 1941, he moved to Madison to attend the University.  He entered military service in 1943 and, after three and a half years in the Army accepted a civil-service appointment in the Philippines as War Department branch office director in Claims Service.  Two years later Kastenmeier resigned his appointment to return to Wisconsin to pursue a law course at the University of Wisconsin.  After admission to the State Bar he moved to Watertown, where he has engaged in the practice of law for the past four years.
He has been chairman of the Jefferson County Democratic party since 1953; presently is Justice of the Peace for Jefferson and Dodge Counties.   WDT
1958
08 23       Robert W. Kastenmeier / Mr. Jaycee Speaks.  Is there a realistic solution to the problem of gifts and favors for government employees?  Is it possible for the U.S. to create a long range policy toward the Middle East or is it a day-to-day matter which requires constant change?  These and other thought-provoking questions will confront candidate Robert W. Kastenmeier as "Mr. Jaycee Speaks" inaugurates its new series of panel programs on politics this Saturday, Aug. 30, at 9:15 a.m. on WTTN.  In the belief that a well informed electorate is one of democracy's strongest weapons, the Watertown Junior Chamber of Commerce said it has invited candidates for major political office to air their views on key issues before a panel of local residents, consisting of Mrs. Lee Block, James Fitzpatrick, Paul Hibbard, David MacGregor and William Wonogrond.  Their guest Saturday will be the candidate for the Democratic nomination for the U.S. House of Representatives, Robert Kastenmeier of Watertown.   WDT
09 06       Attorney Robert W. Kastenmeier, 34, this city, captured the Democratic Party nomination for the House of Representatives in the Second Congressional District in yesterday's primary balloting.  Kastenmeier defeated his opponent, Thomas Amlie, 61, Madison, by two to one.  Kastenmeier polled 20,692 votes to Amlie's 10,435.  Rep. Don Tewes, Waukesha, was unopposed in the Republican Party primary.  He polled 29,921 votes.   WDT
11 24       Congressman-elect Robert Kastenmeier is in the process of assembling his staff, and next week plans to spend several days in Washington on this and other work preparatory to taking office early next year. The staff will consist of five full time persons and three who will be employed on a part time arrangement. The staff will include a home secretary and at least one professional employee trained in staff work.   WDT
12 11        Kastenmeier Staff.  Although Congressman Robert W. Kastenmeier of Watertown who takes up his duties in Washington next month has not yet announced his office staff, it is understood that a Watertown young man, Joseph Checota, Jr., who was active in the Kastenmeier campaign, has been offered a position on the Washington staff of Mr. Kastenmeier.  Checota, who has been a student at the University of Wisconsin, is expected to accept the appointment.    WDT
12 22       Congressman-elect Robert W. Kastenmeier of Watertown who will take his seat in the House next month is one of four newly elected congressmen who as yet have no place to hang their hats as far as office space in the national capital is concerned.  Kastenmeier told the Times, after his return from his first Washington visit since his election, that he wasn't worried about finding an apartment for himself and his wife but that he was concerned about office space.  He took up the matter with Speaker Sam Rayburn by correspondence. In a drawing for office assignments Kastenmeier and the three others came in last, and as of today there wasn't enough space to go around.   WDT
1959       MRS. ROBERT KASTENMEIER of Watertown, Wis.
  <![if !vml]>

<![endif]>  Caption to Life Magazine photo, 01 19 1959:   "A 28-year-old native of Texas who once modeled for Neiman-Marcus' store, she met her husband at the University of Wisconsin.  An amateur painter, she recently won an award in Watertown.  Here she is beside bronze lion in Milwaukee's Pfister Hotel."  
1960
11 29       It was announced today that Attorney David Fries will be engaged in the practice of law in the offices of Kastenmeier and Schultz at 300 Main Street, Watertown, effective December 1.  Mr. Fries has been practicing law in Watertown for the past fifteen months.  He is a graduate of the University of Wisconsin with degrees in political science and law.  Prior to coming to Watertown to practice law, he was employed as an insurance claim adjustor in New Jersey and Milwaukee.  He is married and has one son.  According to Mr. Fries, U.S. Representative Robert W. Kastenmeier will remain on leave of absence to devote full attention to his congressional duties in Washington.  County Judge Joseph E. Schultz of Dodge County continues to be associated with the office.
09 30       Joseph W. Checota, Watertown, interviewed U.S. Ambassador to India John Kenneth Galbraith on Monday at the ambassador's office at the United States Embassy, New Delhi, India, where Checota has been visiting.  Mr. Galbraith served as a professor of economics at Harvard University prior to his appointment as ambassador to India.  He is the author of several bestselling books including "The Affluent Society," "American Capitalism," "The Great Crash, 1929" and "The Liberal Hour."
Mr. Checota visited in New Delhi from Aug. 20 to Sept. 1.  He is a student at the University of Wisconsin, Madison, and has been active in Wisconsin politics for the past several years.  He served as the 1958 campaign manager for Wisconsin's second congressional congressman Robert W. Kastenmeier, Watertown, and joined his Washington staff in January, 1959.  In September, 1959, he was named the state office manager for Sen. Hubert H. Humphrey in the Wisconsin presidential preference primary.  He served as the executive director of the Citizen's for Nelson Committee in Gov. Gaylord Nelson's 1960 gubernatorial campaign.   WDT
1969
04 08       FORT ATKINSON — Reform of the Electoral College is one of the pressing needs facing this nation, Rep. Robert Kastenmeier (D), Watertown, told a $5 per plate dinner gathering of the Jefferson County Democratic party held at The Fireside last evening.  He said a president must be elected by the majority of the voters, and in the ancient electoral system, a president could be elected by a minority of the voters.  The Second District congressman feels that a president should be elected by popular vote.  He said this will not destroy the potency and importance of national party conventions, nor the two-party system, as some feel.
1984
09 04       For the first time since he took office in 1958, U.S. Rep. Robert W. Kastenmeier will face a primary opponent for his second district congressional seat. Madison resident and University of Wisconsin-Madison graduate Eileen C. Courtney is opposing Kastenmeier in the district which includes the western section of Dodge County as well as most of south central Wisconsin. Courtney, 30, is making her first bid for public office. She lives and works as a nutritionist out of her Madison apartment. She graduated from the Madison campus in 1982 with a bachelor's degree in nutritional sciences.   WDT
1984
11 06       KASTENMEIER OUSTED
U.S. Rep. Robert W. Kastenmeier, the dean of Wisconsin's congressional delegation and a champion of liberal causes, was ousted in a stunning victory engineered by a Republican novice with an anti-incumbent message.  But while Kastenmeier's 32-year reign ended Tuesday, his eight incumbent colleagues bucked public dissatisfaction with Congress' recent struggle to reduce the federal budget deficit to win re-election — three without challenges.  "It made people angry.  They wanted a change," declared Republican Scott Klug, who gave up his job as a television news anchor earlier this year to begin a successful campaign to unseat Kastenmeier.   WDT
2015
03 20       ROBERT W. KASTENMEIER, 1924-2015
Robert W. Kastenmeier, a Wisconsin Democrat who in 32 years in the House was an early opponent of the Vietnam War and in 1976 earned the gratitude of authors when he managed the first general revision of copyright law since 1909, died on Friday at his home in Arlington, Va.  He was 91.
Cross References:
Kastenmeier office, sign seen in image    1956c, 300 1/2 E Main, 1950s-70s city assessor image, WHS_006_034b

History of Watertown, Wisconsin