website  watertownhistory.org
    ebook  History of Watertown, Wisconsin
Grinwald Ford
Currently 101 Highway 16 Frontage Rd, Watertown
<![if !vml]>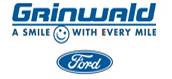 <![endif]>
1962
09 21       The Watertown Automobile Dealers Association in a morning meeting announced that all members are preparing for dramatic new car presentations of the new 1963 models.  Most models will go on display at the local dealerships the last two days in September and in the first week of October.  Dealers are optimistic over the showings and all said they were pleased with the changes made by the manufacturers.  The local safety program for 1963 will be headed by Leonard (Duke) Kramp who will serve as safety chairman.  In discussing last year's business Larry Meyers stated that Watertown is becoming a dominant new car shopping center and the used car volume is extended over a large shopping area.
1966
07 09       WATERTOWN AUTO SALES / 312 West Main
A large used car lot has been opened by Watertown Auto Sales at 312 West Main Street.  The business, owned and operated by Don Grinwald, was established in February of 1960 at 1018 South Third Street.  The service and sales office now is located at 209 South First Street.  For a time, starting in 1963, Watertown Auto Sales had the Studebaker auto agency.  Since the business was established a little more than six years ago, it has grown from a one man operation to a large organization.  In addition to Grinwald, there are three salesmen, an office manager, and three full time and three part time mechanics.  In the last year, 364 cars were sold.
1987
08 02       LOT AT MARKET AND SECOND
The sale of a city-owned lot at Market and Second streets may be placed on hold if the city can't find replacement land suitable for building a parking lot in that area, according to Mayor David Lenz.  Lenz said today that he plans to take the item off the planning commission's agenda for Monday.  The panel was scheduled to consider the finance committee's recommendation to sell the land to Grinwald Ford Mercury, 200 South Second Street, for an estimated price of $83,675.  The lot was purchased by the city in 1981 for future parking needs downtown, south of Main Street.  The former Melius building was recently razed to create a vacant lot. 
<![if !vml]>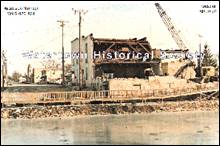 <![endif]>        <![if !vml]>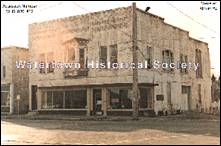 <![endif]>        <![if !vml]>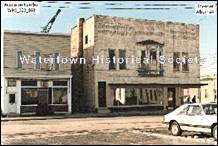 <![endif]>  
08 08       WATERTOWN CHRYSLER-PLYMOUTH PURCHASED BY WATERTOWN DODGE
<![if !vml]>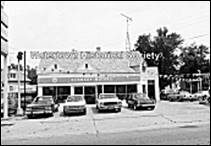 <![endif]>         <![if !vml]>

<![endif]>   < 1969 Chrysler-Plymouth ad
The Chrysler-Plymouth franchise in Watertown has been purchased by Watertown Dodge Inc., owned by the Grinwald family. The new dealership will be named Grinwald Dodge-Chrysler-Plymouth, according to Donald Grinwald, president. Grinwald confirmed today that his company had purchased the Chrysler-Plymouth franchise from Clyde Kennedy, who operated the Riverside Chrysler-Plymouth lot at 1020 East Main Street.  Grinwald said his dealership did not purchase the actual Riverside lot, which will be closed.  The Chrysler-Plymouth line has already been transferred to the Grinwald site at 301 West Main Street.
-- --           200 S. SECOND ST. LOCATION
<![if !vml]>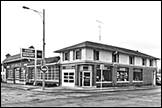 <![endif]>       Location is that of former interurban terminal
1989
10 01       1970 DODGE SUPER BEE
To the muscle car enthusiast it is the equivalent of an Olympic gold medal, a Super Bowl ring or the Pulitzer prize — the top of the mountain, the best you can be.  It is an honor many strive for but few attain.  For Watertown's John Grinwald, winning the Platinum Certificate with his immaculately restored 1970 Dodge Super Bee was a dream that took years of painstaking work to achieve.  And even though it's been six months since his victory, he still can't believe he did it.  "I never thought any of this could happen, to compete with professional restorers and win," he says, in the modest fashion known so well to his friends and family.  "I didn't have this in mind when I started, to go this far.  But you know, one thing just led to another ..."
1990
09 28       1990 MOPAR NATIONALS
John Grinwald and his 1970 Dodge Super Bee were at it again this summer competing against over 3,000 classic car collectors in the 1990 Mopar Nationals.  You may recall Grinwald's first place showing with the car in the 1989 Nationals — definitely a tough act to follow.  Nevertheless, he rose to the challenge, winning first place in the senior division, taking Best of Show and earning a perfect 10-point score, the first perfect score in the 10-year history of the Mopar Nationals.  The record-breaking performance was a virtual triple crown in the world of competitive auto restoration.   WDT
1992
07 25       LAND DONATED FOR PARK / GRINWALD PARK
A longtime Watertown car dealer has decided to repay the community for its patronage by donating 11 acres of wooded land to the city.  Donald and Nerina Grinwald plan to purchase the property, located north of the Milford Street soccer fields, and donate it to the city to be used as park land.  "Watertown has been good to me over the years, so I thought I'd return some of the profits I've received from the people in the city and the area," Grinwald said.  Mayor Frederick Smith said the legal obstacles to the purchase of the land by Grinwald were cleared Friday afternoon when Oconomowoc Realty agreed to terminate its option to purchase the land from the owner, Dr. Harry Gibson.  The firm received $3,100, raised by donations from area citizens, to cover its expenses for legal surveys and other costs.   WDT
CROSS REFERENCE NOTE:  FORMER METHODIST CAMPGROUNDS
The announcement that Don and Nerina Grinwald were donating the 11 acre parcel of land adjacent to Milford Street Park brought back memories of the old Methodist campgrounds.
The campgrounds were located on the parcel which the Grinwalds purchased and are donating to the city for park expansion.
The Methodists had a week-long camp at that location each year, in June.  The camp basically consisted of a tabernacle in the center and was surrounded by probably a dozen cottages for sleeping quarters.  On one end was the dining room.  Each of the cottages were named after a city in Wisconsin.  Among the names were Eau Claire, Stevens Point, Wausau, Columbus, Juneau, Beaver Dam and several from Milwaukee.     WDTimes, 08 08 1992
09 26       PRESERVED FOR GENERATIONS
About 10 acres of wooded land in the city of Watertown will be preserved for the enjoyment of generations, thanks to the generosity of a Watertown businessman.  Donald and Nerina Grinwald closed on the purchase of the land Friday afternoon and donated the property to be used for park land.  "Take it and use it and have a lot of fun with it," said Donald Grinwald, a longtime car dealer in the city.  The Grinwalds decided to purchase the land on behalf of the city after residents protested the development of a subdivision on the land, which was owned at that time by Dr. Harry Gibson.  Oconomowoc Realty had made an offer to purchase the land from Gibson and had requested city approval for the development of 20 lots for single-family residences.     WDT
1993
06 08       ANDY GRINWALD'S BASEBALL CARDS
Andy Grinwald used to save his allowance to buy baseball cards.  Now he uses it to buy baseballs to have autographed by his favorite players.  Grinwald, almost 11, son of Terry and Virginia Grinwald of Watertown, knows what every kid eventually discovers.  It's nothing special to have something unless no one else has it.  He has been collecting baseball cards for about three years, but he said he has lost interest in the hobby because "there are too many to collect and prices have gone up."  He does plan to hang on to complete sets, still in the wrapper to enhance the value, which he has received as gifts.  He protects his single cards with plastic and has never put them in the spokes of his bike like his father used to do.  "I had lots of Mickey Mantles rolling around," said his father, adding that all of his cards were defaced or thrown out.     WDT
Grinwald Chrysler Center
1998
<![if !vml]>

<![endif]>       <![if !vml]>

<![endif]>       <![if !vml]>

<![endif]>  
Watertown Daily Times, 05 12 1998
The Grinwald Chrysler Center, 301 W. Main St., has been sold to a Madison dealership, co-owners John and Terry Grinwald announced. Kayser Automotive Group purchased the Chrysler dealership, which will be known as Kayser Chrysler Center of Watertown. The Grinwalds will continue to own Grinwald Ford Mercury Inc., which is located at 200 S. Second St. The business will be moved to a new location to be constructed this year at Main Street and Highway 16.
Grinwald Chrysler - Ford
Watertown Daily Times, 09 11 1998
A new car dealership near the Highway 16 bypass is one of the top building projects listed in August by the Watertown Building Inspection Office. Kayser Automotive Group of Madison and Grinwald Ford Mercury are building car dealership facilities on the bypass at East Main Street. Kayser recently broke ground on a new 20,000-square-foot showroom.
They currently operate at the former Grinwald Chrysler Center, 301 W. Main St., which was purchased from the Grinwald family recently.
Grinwald Ford also plans to build a new facility, adjacent to Kayser, and move from its current location at 200 S. Second St.
Razing of Grinwald Chrysler
Watertown Daily Times, 12 10 1998
Demolition crews begin work on the razing of the former Grinwald Chrysler building along Main Street this morning. The project, which will eventually level several homes on the block in addition to the building, will make way for the construction of a new Walgreens store. The general contractor, Miron Construction, plans to complete the project by next spring.
_______________________________________
Cross References:  
Terry Grinwald - Watertown Unified Board of Education
There will be an open seat on the Watertown Unified Board of Education next spring, as one of three incumbents has declared he will not run again. Terry Grinwald, board president, signed a statement of noncandidacy Tuesday, the district office reported. The two other incumbents whose terms expire in April, Barbara Phelps and Mark Putra, submitted their statements of candidacy Tuesday.   Watertown Daily Times, 12 22 1998
Terry Grinwald elected to Board of Education
The Watertown Unified School District Board of Education at a special meeting Monday night voted Terry Grinwald of Watertown as the new board member taking the place of Julaine Appling who resigned earlier this month.  Board president Dennis Rambo said Grinwald was the best of four candidates for the position because of his prior school board experience.  "Terry's prior school board experience was really the key to the final decision," Rambo said.  "Many of the board members knew him, respected him and felt he'd fit in well with the rest of the board."   Watertown Daily Times, 02 10 2005
Terry Grinwald resigns from Board of Education
Watertown School Board of Education member Terry Grinwald submitted a letter of resignation to board president Dennis Rambo this morning.  Grinwald said he's resigning from the board to avoid any potential conflict of interest.  Grinwald said a state law limits the amount any district or state agency can spend with a board member who has financial interest in a business.  With the state restriction, Grinwald, an owner of Grinwald Ford Mercury Inc., would not be allowed to enter a bid on any district purchase.  Knowing this information Grinwald said he decided it was in the best interest of his family and business to resign from the board.  "My first priority is with the family business," Grinwald said. "If I'm not able to bid for our livelihood, then I have to step down."   Watertown Daily Times, 11 14 2005
John Grinwald featured in RPM Magazine, June, 2013.  Article starts out talking about how John got so interested in cars at an early age — his father, Don, owned a local gasoline station where he sold used cars on the side and later got into his first dealership, selling Studebakers. It didn't take long and John got entranced by the muscle cars that often found their way to his dad's used car lot.  WDTimes "In Times Square" column, 10 26 2013
Nerina B. Grinwald, 1931-2013
<![if !vml]>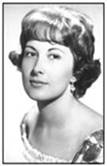 <![endif]>
TRIESTE, Italy — Nerina B. Grinwald, 81, formerly of Watertown, passed away on Monday, May 6, 2013, in Trieste.  A service was held on Saturday, May 11, in Italy with friends and family by her side.  Nerina was born June 9, 1931, in Trieste and was the beloved daughter of Giovanni and Rose Sillo.  She was a seamstress by trade.  On May 4, 1952, she married Donald J. Grinwald, who was stationed in the U.S. Army while in Trieste.  Shortly after, Don and Nerina moved to Watertown, Wis., where they started in the automotive business and evolved from Don's City Service to Watertown Auto Sales to Watertown Dodge to Grinwald Chrysler Center and Grinwald Ford Mercury. 
Nerina sewed many of her own drapes and clothes for herself and her family.  She also enjoyed playing cards, cooking, going to the opera and plays, traveling and was known to speak her mind.  Nerina was a member of St. Bernard's church and a supporter of St. Bernard's Elementary School.
Survivors include her two sons, John (Denise) Grinwald and Terry (Lynn) Grinwald, both of Watertown; six grandchildren, Andy Grinwald, Chelsea Grinwald, Nicholas Grinwald, Sarah (John) McKay, Elly Reamer and Jesse (Jody) Reamer, four great-grandchildren, Morgan, Nick, Ty and Lilly. She is also survived by a sister, Alida (Daneillo) and a niece, Daniella, all of Trieste.
Grinwald Ford Pictures:
<![if !vml]>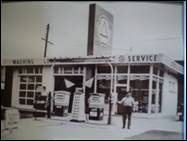 <![endif]>     <![if !vml]>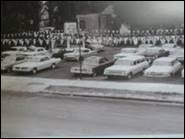 <![endif]>     <![if !vml]>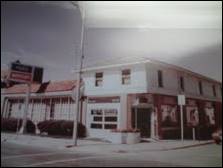 <![endif]>

History of Watertown, Wisconsin