website  watertownhistory.org
    ebook  History of Watertown, Wisconsin
William A. Greene
Civil War Letters of William A. Greene of Milford
[Jefferson County]
<![if !vml]>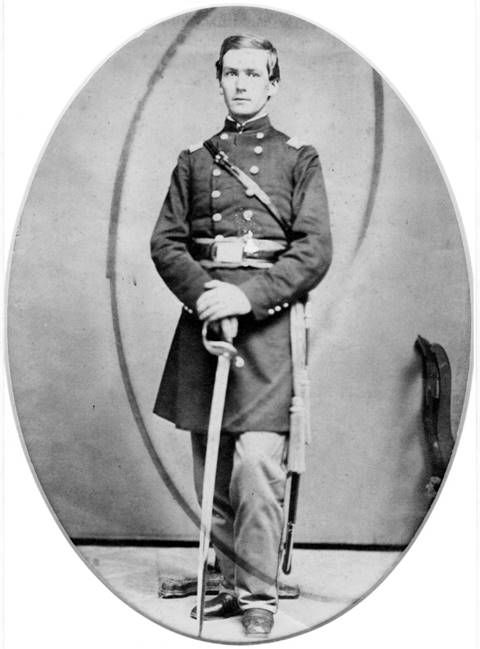 <![endif]>William A. Greene, at age 23, enlisted in the 16 Regiment, Wisconsin Infantry on October 1, 1861, and was quickly commissioned as a 2nd Lieutenant in November 1861 by Governor Randall. 
In April 1862, six days after the Battle of Shiloh (Pittsburg Landing), Greene was promoted to 1st Lieutenant by the new Governor Salomon. 
Fifteen months after Shiloh a 24-year-old Lt. Colonel Greene was commanding the 29th Regiment, Wisconsin Infantry at the Siege of Vicksburg, MS, when Grant accepted the city's surrender on July 4, 1863.   William Greene, who was promoted Colonel, 29th WI, in 1864, and resigned his commission in January 1865.
<![if !vml]>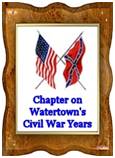 <![endif]>Civil War pension records document that Colonel Greene resigned and returned to Milford disabled in physical stamina which worsened until he died of TB on July 13, 1880. 

William A. Greene married Mary A. Mills on September 13, 1866 in Milford. 

Will Greene's disability and early death most likely resulted from his volunteer Civil War service.

Greene's Civil War letters to his family in Wisconsin chronicle his uncertain military future after Shiloh, his low morale during the winter of 1862-63 near Helena, AK, his continual financial problems due to untimely pay and the "most glorious July 4th he had ever spent" at Vicksburg.

<![if !vml]>

<![endif]><![if !mso]>

<![endif]> <![if !mso]>

<![endif]><![if !mso & !vml]> <![endif]><![if !vml]>

<![endif]>Descendants of William A. Greene possessed 43 or 44 Civil War letters written by Colonel Greene. Letter dates are between March 1862 and September 1863.  Readable hard copies were made of these original Civil War letters before the original letters were donated to the Wisconsin Historical Society in August 2009. 

Forty-two or 43 of the letters were written by William A. Greene, mostly to his father Nathan S. Greene, four to a sister (most likely "Libbie" or Elizabeth) and one to one of his brothers, Walter S. or George G. Greene. 

The N. S. Greene family resided in Milford, Jefferson County, WI, located halfway between Milwaukee and Madison.  Walter Greene was a member of the Wisconsin State Legislature of 1862 and 1863.  N. S. Greene succeeded his son Walter to the State General Assembly in 1864. George G. Greene became a noted lawyer in Green Bay.

The Dodge/Jefferson Counties Genealogical Society has copies of the letters written by Col. Greene, combined with extensive other documentation regarding the family and the years of service during the War Between the States of 150 years ago.  It is a marvelous collection.

<![if !vml]>

<![endif]>
History of Watertown, Wisconsin