website  watertownhistory.org
    ebook  History of Watertown, Wisconsin
Central Clinic Building
300-302 N Third Street
1953
<![if !vml]>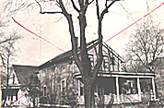 <![endif]>   
300 North Third, home to be replaced by professional office building.
1956
   05 15 1956
The Central Clinic Building, Watertown's newest professional structure, located at 300-302 North Third Street, will hold open house on Sunday from 2 to 5 p.m.  The new building is being occupied by Dr. E. L. Parson and Dr. F. H. McNutt, osteopathic physicians and surgeons, and Dr. C. W. Morgan, a chiropodist.  Dr. Parson has been in the city for 14 years.  Dr. McNutt has been here the past year and a half and Dr. Morgan has been here for eight years.  All are well known in the community.
The building which consists of 11 rooms, not only houses the private offices of each of the three doctors, but contains a modern X-ray room, a fluoroscopy room, a modern laboratory equipped for chemical and microscopic analysis, and has individual dispensaries, rest rooms, treatment rooms and other departments.  Complete privacy is assured throughout and there is an inviting and cheerful looking reception room as one enters through the main door.
1957
<![if !vml]>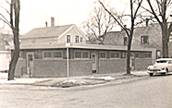 <![endif]>  
300-302 North Third, new professional office building.
<![if !vml]>

<![endif]>
History of Watertown, Wisconsin